Over the last century, communication with customers and other businesses has altered dramatically. It began with print, progressed to the radio, television, telephone and fax, and now we are all connected via the quickest media yet invented – the Internet. As a result, businesses that rely heavily on the Internet as a key mode of communication and sales have a bright future.
The Internet's penetration into all aspects of business and personal communication is unavoidable. What was previously considered a trend is edging closer to becoming the standard. All businesses with an internet presence recognise the benefits of selling online. As a result, they allocate an increasing portion of their marketing budget to online initiatives, where they see a higher return on investment. Consider the following list of internet business ideas that can become your next big venture.
1. Custom-Printed Products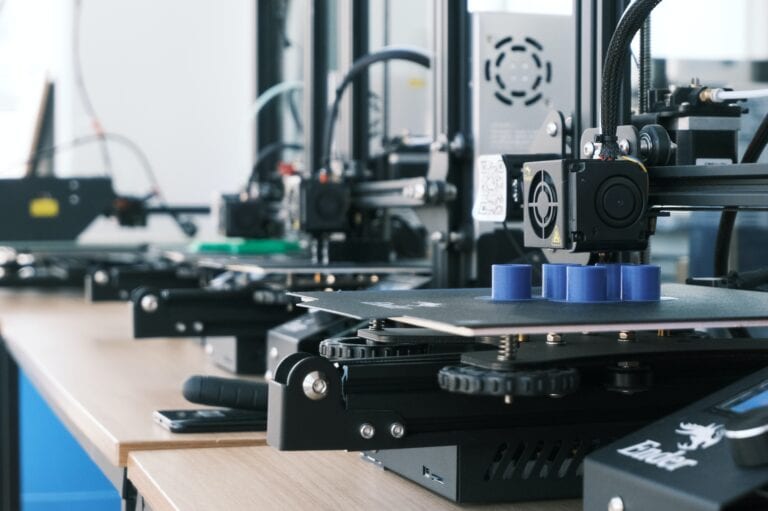 A common method of business promotion is to have the logo, URL, or business name printed on various products that we see and touch daily. Things that are constantly around us so that a potential client is never more than a click away. Custom-printed things like coffee mugs, mousepads, sticky notes, pens, and pencils are excellent trade show giveaways. In addition, numerous businesses are increasing their visibility by building signage, vehicle signage, and window awnings.
The Internet is an ideal medium for promoting and providing this service. Graphic files containing company logos can be packaged and emailed to you. You can send the final designs of products electronically to all of the companies you contract with to start their productions.
This is a low-cost venture to start. You may wish to target your printed products at a specific segment of online customers. For example, you could choose to specialise in personalised office supplies that promote their company's URL. On the other hand, you can decide to specialise in providing one-of-a-kind items for the software business. Choose a niche that is heavily promoted, has a sizable marketing budget, or exhibits at trade exhibitions where giveaways are popular.
Maintain an eye out for the finest deals on the products you print on and attempt to negotiate a preferred customer or volume discount with the printing firm you use to boost profits. Because custom products have no market value, you may wish to collect a deposit or have the orders prepaid.
2. Community Events Website
This business idea capitalises on some of the Internet's key strengths – dynamic presentation of information, ease of updating, and quick and easy accessibility. Community events are frequently advertised in newspapers and on television. Locating and attending one of these events might be a chore, especially for those who spend their days at an office. A community event website aims to provide convenient, up-to-date access to a comprehensive list of community events. By dynamically presenting this information over the Internet, you will have a substantial advantage over newspapers and television. With the proper web marketing plan, you may generate a significant amount of visitors. Your primary source of revenue will be advertising.
Given that you are offering an information service, it is critical that your information is regularly updated. If you opt to allow online ticket ordering, you will need to set up a location for your consumers to pick up their tickets or a delivery mechanism.
Online craft stores gained popularity shortly after the Internet became a household need. One of the most significant advantages is the diversity of things available and the ease with which they can be manufactured at home. Like the art industry, customers like to purchase a craft product based on their personal interests.
At first, your craft store will most likely sell solely things that you create. However, if you know of any artisans, you might inquire about their interest in having their products marketed online. Given that your primary source of revenue will be sales of crafts via your website, it is in your best interest to strike an arrangement with your colleagues in which you receive a commission when their products are sold.
The value of crafts is a touchy subject. Prices should be reasonable and competitive with those offered by other craft websites on the Internet.
4. E-zines (Online Magazines)
Online journals or magazines are referred to as e-zines. E-zines can be as specific or as general as their authors choose, but the prudent strategy is to focus on a particular group of interest that is active on the Web today and approach advertisers looking for a way to benefit from that group. There are web-based e-zines in which the visitor accesses content on the website and navigates through the e-zine by clicking on the site's pages.
In terms of page layout and aesthetics, these types of e-zines resemble traditional magazines. Additionally, there are email based e-zines in which subscribers receive an e-zine regularly via email. These e-zines are typically graphically sparse and dense in content. They are typically quite topical in nature and consist of three or four text-based articles on the subject. Both forms of e-zines offer chances for banner advertising, sponsorship, and subscriptions.
Online gift basket retailers are gaining the same popularity as their traditional brick-and-mortar equivalents. These stores make it simple for consumers to order a gift basket online and have it delivered to a family member or friend as a gift. Online retailers offer an unmatched amount of customisation. You may customise anything from the present basket to the wrapping paper and gift card.
There are numerous revenue streams available if you choose this online business idea. Naturally, you're going to earn money selling gift baskets and other gift-related things. However, as with any business, you can create significant money by offering value-added services such as gift wrapping, personalised gift cards, expedited shipment, or uniquely customisable products (e.g., engraved gift boxes). Additionally, you can earn money by selling online advertising to non-competing websites that target the same audience. 
If you're a huge movie buff who enjoys debating the latest releases, this may be the perfect business idea for you to start on the Internet. You may start a website dedicated to film reviews. You may notify your site's users about impending movie releases, review recently released films, and compile a list of recently released films. Additionally, you can supply visitors with up-to-date information about the film business or entertainment industry. This type of website can earn money in a variety of ways. For example, you can offer advertising space to firms involved in the entertainment industry that promote films, television, or other similar products. Additionally, you might sell movie-related products such as T-shirts, toys, stickers, posters, soundtracks, and DVDs.
It profits you on a long journey when you understand what your consumers are thinking in business. This enables you to alter your marketing plan or segment your audience. Businesses pay you to ascertain what others are thinking through a survey service. A survey service organises polls and questionnaires on themes specified by the client. Indeed, better survey providers produce questionnaires and polls based on the parameters provided by their clients. As an online survey company, the majority of your services will be geared toward an online audience.
Your business will earn money by attracting clients who require online surveys to be completed. First, you will design an online survey, poll, or questionnaire based on the criteria provided by your clients. Then, you will arrange for the surveys to be distributed to the specified market category and for respondents to respond. Finally, after correlating the data and providing them to your client, you will get your fee.
The travel consultancy industry's nature lends itself perfectly to the Internet. Many people in every country are interested in going to foreign countries. With the Internet's worldwide reputation for knowledge and international accessibility, it's only logical that travellers will begin their search for information on the Internet. Many people like planning their vacations with the assistance of a travel expert. Additionally, many travel businesses now employ consultants who work from home to conduct research, arrange trips, and make reservations via email.
Online travel consultants offer a diverse range of services to their clients. Typically, you will provide them with a well-organised vacation itinerary that includes transport arrangements, car rental reservations at the location, and lodging reservations. Occasionally, consumers will also request a fully planned itinerary that includes a list of activities and popular attractions in the vicinity. Due to the extremely competitive nature of the internet travel business, your reports or itineraries should include comparable rates for all expenses. The content should be thorough and abundant with options to help your clients appreciate the value of your services. Typically, revenue is produced by commissions from the hotels and car rental firms with which you operate, the travel agencies with which you affiliate, and the tour operators.
Hiring a virtual assistant has grown in popularity in today's work climate. Many businesses will turn to a virtual assistant service when they cannot afford it or do not have the workload to sustain a full-time in-house employee. During the summer, when many workers are on vacation, businesses look for virtual assistants to help with the workload. Other companies have too much work for their current workforce to handle on occasion and want an off-site assistant to help manage some of the workloads. As more home-based enterprises emerge, the demand for this type of service will expand.
This is a perfect niche market for an online business to enter. Online virtual assistant services are in high demand. You will bill for your services on an hourly basis, on a contract-by-job basis, or a monthly retainer basis. This is one of the simplest and least expensive types of online companies to establish.
Online instructors are frequently in demand in today's fast-paced learning environment. If you are a teacher or tutor, offering your services online can help you earn additional cash or even create full-time employment from the comfort of your home. You can also provide teaching services offline while marketing your business idea online.
Clients can reach you by email, telephone, voice chat, or an instant messaging service such as MSN. They can also submit their projects, essays, and assignments by email attachment for review, and you can provide quick feedback and direction. The hourly rate you charge your clients will be your principal source of revenue.
Before selecting how to diversify your tutoring services, investigate which topics are not currently offered online. To ensure a loyal audience or customer base, you may wish to target your services at a specific demographic of persons in need of mentorship.
Today, one of the most prevalent kinds of Internet advertising is through banner advertisements put on high-traffic websites. Often, graphic designers create banner advertisements. Due to the exponential growth of the Internet, an increasing number of small businesses are establishing an online presence. Because most small enterprises cannot afford an in-house graphic designer, they must outsource their advertisement creation to outside agencies.
After engaging with customers via email or phone, you'll create a banner ad that fulfils their specifications and budget. Revenue will be earned when these services are paid after they have been delivered.
Online auction sites are among the Internet's fastest expanding industries today. Almost everyone knows at least one person who has used an online auction service such as eBay to purchase or sell a product. At first, running a successful auction website may appear simple. However, the popularity and success of online auctions have resulted in an explosion of these websites. As a result, competition among auction sites has become fierce.
To differentiate yourself from the competition, you must choose a specialised market – for example, rare collectables, baseball cards, celebrity memorabilia, or autographed things. If you're using a solid auction programme, your system will track these bids, eventually finish the auction, and notify both the seller and the successful bidder. The bidder and seller are responsible for arranging for the item's private shipping. Your revenue streams will be the commission received on each item sold on your site or the cost required to list the item for auction. Certain auction sites additionally charge a membership fee for access to the site's selling features.
Online shopping for beauty items is trendy among busy female workers. They are loyal to particular brands, know what they want, and have little time for shopping. Occasionally, they're looking for unique things that standard sellers don't carry. Online beauty stores address this issue by catering to the business professional's needs. Online beauty companies sell a variety of products ranging from lipstick and makeup to bath oils and aromatherapy. With the growing demand for beauty items, selling them online presents a fantastic online business opportunity.
Along with cosmetics, you can sell accessories such as makeup cases, towels, lather-builders, and handbags. By supplying these products, you will add value to your online beauty store and increase your sales. In addition, gift certificates and gift baskets may supplement your revenue. 
The Internet has transformed how real estate agents conduct business. Traditionally, real estate agents would advertise their properties in periodicals geared toward home buyers, television, and monthly newsletters distributed throughout the area they serve. Real estate agents can now readily promote their listings online to reach a broader worldwide audience. Opting for this online business idea, there are two opportunities to obtain money. If you are a real estate agent, you may use the power of the Internet to exclusively develop your website to advertise your listings and reach potential customers. However, the majority of real estate brokers do not engage in this activity. Rather than that, they choose to list on established websites with a large audience. It is preferable to create a website specifically for the latter scenario.
You must register real estate agents and their properties for sale. You can then earn a commission on each sale that occurs due to a referral from your website. This is a simple approach to enhance your real estate revenue.
Online bookshops are a widely acknowledged kind of online commerce. You can open an online bookstore that sells a wide variety of titles, or you can take a more concentrated approach and open a shop that specialises in a particular sort of book. This will set you apart from larger online book retailers such as Amazon.com and enable you to employ highly targeted traffic-building strategies. To aid in enhancing your online bookstore, you should attempt to compile a database of value-added reading for each title displayed on your site. This may include author evaluations and biographies, as well as a chapter extract or table of contents. Whatever method you use to enrich the listings on your online bookshop, you will be adding value to the things you sell, which may ultimately determine whether a buyer purchases the product or not.
16. Online Employment Agency
Every day, unemployed individuals and employed individuals seeking a change in employment conduct job search over the Internet. Businesses, too, use the Web to recruit new staff, but the process is hit-or-miss. This process can be streamlined by using employment agencies. An online employment agency acts as a link between prospective employees and employers who require their services.
This business's major service is providing a venue for individuals to submit their resumes or portfolios and connect them with prospective employers looking for candidates with similar interests. There are numerous internet job boards available, but the selection should be more refined and arranged by job kind and area.
This type of website can make revenue in several ways. Individuals could be charged for submitting their resumes. Employers could be charged for posting job openings on your website. You could choose to allow companies and jobseekers to submit resumes and openings for free and earn revenue through banner advertising or by offering auxiliary services. Additionally, you might operate this business as an executive recruitment or placement agency, in which you advertise vacant positions and recommend candidates to employers.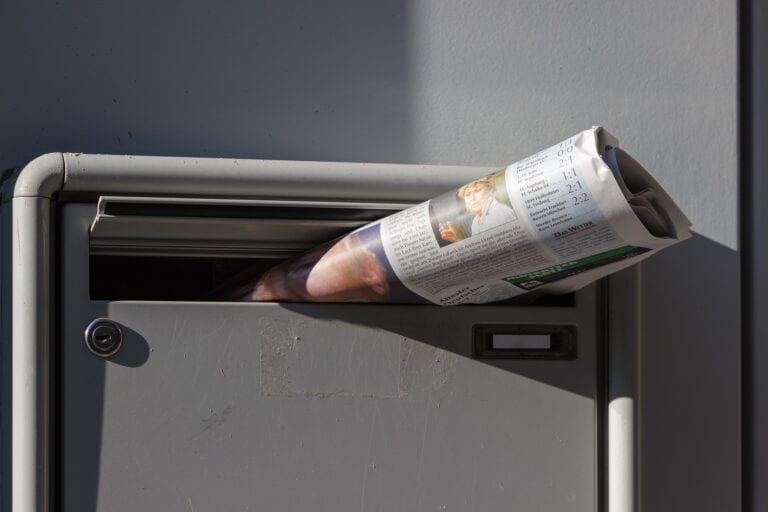 Newsletters are an effective method of increasing brand awareness and awareness of a business's products and services. On the Internet, various types of newsletters are circulated. Some are distributed daily, while others are distributed weekly or monthly. The higher the distribution frequency, the more labour is required to handle the newsletter's development and distribution. Because most newsletters are free, revenue is generated through advertising, sponsorship, and list management.
Often, traditional businesses wish to incorporate email newsletters into their marketing strategy and prefer to pay someone to oversee this duty for them. It is feasible to generate revenue by creating and distributing newsletters for multiple firms. The creation and administration of online newsletters and the mailing lists that accompany them is becoming a more lucrative business as the traditional print newsletter fades into obscurity. Ascertain that your services are competitively priced compared to other newsletter developers, and carefully anticipate the amount of time you will spend on each circulation.
Numerous small and medium-sized businesses lack an internal public relations department and are therefore incapable of managing their internet public relations efforts. Other companies prefer not to because they believe their time is better spent on their core competencies and that non-core operations should be outsourced to specialised companies.
As an online public relations specialist, you would assist businesses in promoting their products and services online. Your objective is to help your clients develop or maintain a favourable image in the eyes of their target market. As a public relations professional, you may be asked to perform additional activities such as responding to media inquiries, developing media events and proposals, coordinating interviews, and coordinating press conferences.
19. Cookbooks and Recipes
Online cooking and recipe websites are gaining popularity at a breakneck pace. This business idea has the potential to grow over the Internet. As with purchasing an offline cookbook at a local store, many people are increasingly turning to the Internet to discover new recipes and purchase cookbooks online. You should guarantee that the recipes on your website and in your cookbooks are unique and not directly duplicated from another source. There are several ways to earn money with this type of business. You can sell cookbooks and other publications on cooking directly from your website. Additionally, you can charge a membership fee for this type of business, with members having access to specific portions of the site dependent on their subscription level.
The travel industry as a whole has been rapidly transitioning to online services. Many people travel regularly, and they must book their accommodations well in advance of their arrival. Hotel guides make this process significantly easier for visitors and business travellers, and they are in high demand throughout the world. This business operates by compiling a database of hotels in the location you specify. You might choose to create your database around a particular town or city, a particular state, or a particular country. The information on each hotel should include the type of lodgings, the address, parking, wheelchair accessibility, amenities, the number of rooms, surrounding restaurants and attractions, and any other pertinent information.