An online marketplace is a type of e-commerce platform where various third-party sellers offer all kinds of products or services. Each marketplace is distinct in its specifications, product categories, listing fees, and target audience. They offer a diverse range of goods and services to buyers. In terms of service-based marketplaces, the flexibility of pre-vetted providers available on short notice is exceptionally appealing to those who are too occupied to do their own research and vetting.
Online marketplaces have heavily influenced humans' daily lives. However, it is receiving more attention than ever before. It should come as no surprise in a rapidly evolving technological age if they become the primary conduit for sellers to connect with buyers and vice versa. They give consumers a centralised, convenient location to compare a diverse selection of products from various sellers. Today, an online marketplace exists for virtually every niche, including grocery, pharmacy, clothes, and electronics.
How does online marketplace work?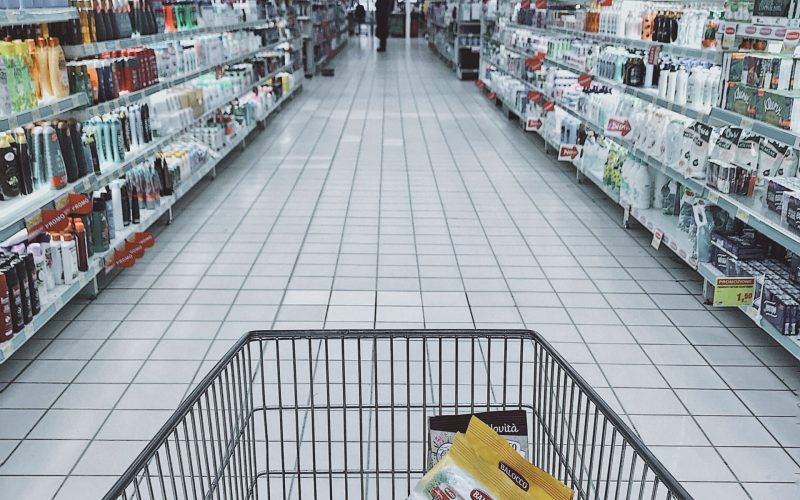 An online marketplace links a buyer and seller via the website or an application. They serve as digital middlemen, putting buyers and sellers together to execute transactions efficiently. Online marketplaces are not required to manage inventories, logistics, photographs, or product descriptions, they may delegate this responsibility to sellers. On the other hand, sellers receive a dedicated area to handle orders and sell goods. Buyers have electronic access to sellers' inventory, and information about the products offered to customers is updated regularly. These are several ways by which marketplaces make money:
Subscription-based model- It is a prevalent business model for online marketplaces. This monetisation model is defined by the seller being charged a monthly fee for access to the marketplace. This revenue model enables sellers to acquire new customers or gain access to existing customers or partners.


Commission model- The marketplace charges the seller a flat fee or a percentage of the transaction as a commission. Additionally, the platform can assess a cost to both the seller and buyer for each transaction. Compared to subscription-based models, the charge is justified here since the parties work for free and only pay when they receive value from the site.


Product listing fees- It is a typical marketplace business model among two-sided marketplace platforms. When sellers list their products for sale, they are charged a flat or variable sum in this model.
Types of Online Marketplace
When it comes to target audiences, marketplaces are divided into three categories: business-to-business (B2B), business-to-customer (B2C), and customer-to-customer (C2C). Let's take a closer look at each of them.
1. B2B Marketplace
A business-to-business (B2B) marketplace is a platform where wholesale vendors can offer their goods or services in bulk to customers. This type of marketplace is typically run by a third party, which provides advantageous terms for companies to use. An online B2B marketplace's concept is to automate the sale and purchasing process, give an excellent customer experience, and increase financial transactions transparency. Alibaba and IndiaMart are two examples of business-to-business (B2B) online marketplaces.
2. B2C Marketplace
The business-to-consumer marketplace model includes two distinct categories of users: businesses and consumers. Companies offer their goods and services directly to consumers under this model. Numerous B2C marketplaces serve as one-stop shops for consumers to purchase a range of products online. It is one of the most prevalent marketplace forms. Amazon and Flipkart are both examples of business-to-consumer marketplaces.
3. C2C Marketplace
A customer-to-customer (C2C) marketplace links people who have common needs and preferences to share goods and services. The critical aspect of this form of the marketplace is that an individual can be a customer today and a service provider tomorrow. Compared to the B2B and B2C models, the C2C model has a shorter sales period and an average duration of the partnership. eBay is an example of a business-to-consumer marketplace.
Features of Online Marketplace
Just like any traditional marketplace to work effectively, there are some critical features that should also be incorporated into the marketplace serving people over the Internet.
1. Easy-to-find products
On a marketplace, it should be fast and straightforward to find the right product. An online marketplace should have advanced search features to help customers find the exact product they're looking for. The use of high-quality photographs enables more accurate identification of items. Additionally, products should provide accurate and informative information about them to assist consumers in making the right choice.
2. Ratings and reviews
Customers should be able to rate and review the products and sellers on online marketplaces. Additionally, this enables sellers to enhance the products or services they deliver to customers. In aggregate, this improves the quality of products and services available on the market.
3. Payment Systems
Payment systems are a critical component of online marketplaces. Without it, buyers and sellers will be unable to transact. The marketplace payment system must provide a comprehensive refund process, a variety of payment methods, strong security protocols, and the ability to produce sales receipts, tax invoices, and reports.
4. Messaging & Notifications
An online marketplace is more than a set of software and resources for transaction facilitation; it is also a community that needs proper communication. Sellers and buyers must be able to interact. Various notification channels, such as e-mails, SMS, and cross-platform alerts, should be incorporated. This reduces the time it takes for sellers and customers to respond, resulting in a faster checkout process.
5. Reports & Analytics
Online marketplaces can assist sellers in maintaining a system-wide record of their goods, orders, and customers. When an order is in transit, customers should be able to monitor it. Sellers should be provided with useful feedback and timely reports to maintain an accurate inventory and sales chart. Additionally, it should provide them with insightful data points to increase their revenue and profit margins.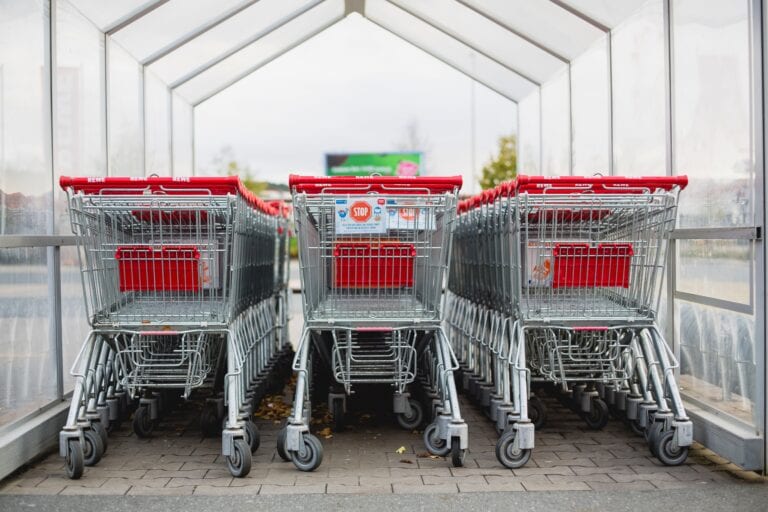 There has been a marketplace since there has been something to offer. It is a location where a variety of vendors sell their wares to a large crowd. It is the ideal location for shoppers to compare several items from each category and make selections based on their individual preferences such as needs, desires, and costs. However, both of these activities have migrated to the Internet in the modern age. It's difficult to ignore the increasingly dominant position that online marketplaces have gained over the last two decades. These online marketplaces seem to be increasing the grandeur opportunities available to small and medium-sized companies. This is already having a tectonic effect on consumer behaviour.
Online marketplaces are thriving, and this trend is likely to continue because:
As the Internet becomes more available, more people are flocking to online marketplace platforms.
Sellers will sell their goods across national and regional borders.
It is fostering a healthy competitive climate in which small companies can compete with established brands.
The marketplace ecosystem significantly expands the flexibility of goods, making them more convenient for customers.
The confidence gap between online marketplaces and customers is closing.
It saves buyers considerable time and money, which draws them in repeatedly.
The world is evolving as a result of online marketplaces. According to eCommerce figures, marketplaces can wreak havoc through a variety of sectors in the near future. In contrast to street markets, it provides equal opportunities for everyone. This increases companies' chances of success by allowing them to compete head to head with the best online brands. Therefore, establishing or entering an online marketplace is an excellent choice for any aspiring entrepreneur these days. It is reclaiming the significant position that the early marketplaces claimed but were unable to provide.