E-commerce, or the activity of buying or selling products on online platforms over the Internet, is a rapidly evolving industry. From FMCG to TV streaming services, anything can be purchased and paid for online. In today's time, it is one of the most prominent trade areas and is witnessing stellar growth in terms of the number of businesses and customers engaging in it.
Back in the day, it was not possible for just anybody to start their own businesses. Starting capital had to be considerable, and outside funding was scarce. Now, that's no longer the scenario. Today any person can start and scale an online business, irrespective of their professional background or past entrepreneurial experience.
Here are 9 steps on how to start a thriving e-commerce business.
1. Conduct Market Research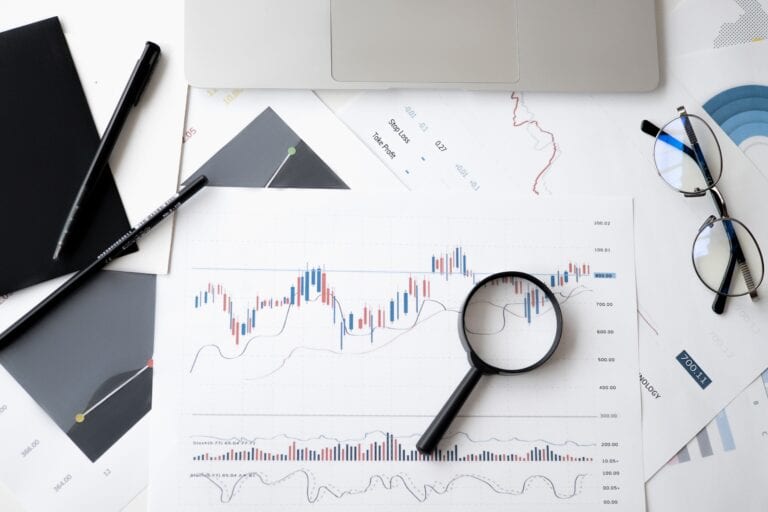 The first step in starting an e-commerce business is performing the necessary research. Market research is an essential step in boosting your own e-commerce business as it assists in determining the depth, competitiveness and profitability of the chosen business vertical. Also, it helps validate your product idea, demand and pricing. You'll need to investigate the e-commerce area you're interested in and decide on certain aspects related to your specific business.
This step involves considering and seeking to find the answers to the following questions- will you be offering products or services? Where will you source your products? What kind of products will you be selling- physical or digital? What type of business model do you want to adopt? What would be your approximate startup costs? How are you going to get your products or services to your customers? What are the legal or other regulations that you need to abide by?
Apart from that, you should perform competitor research and find a suitable market space where you can establish your brand successfully. You can find the top competitors in your space and study their history and business model, and try to look for what they're doing that you can emulate.
You can also get product ideas by analysing the trends in the market. Identify any unexplored area in the market that you think your product or service can be suitable for. Even if you decide to go for a well-explored area, innovation always goes a long way in setting your product apart.
A niche can be defined as the group of target customers willing to buy what you are selling. In simple words, a niche is your segment in a larger market. Your market niche defines the features of your product or service aimed at fulfilling specific market needs, the price range, production quality and the demographics that it seeks to target. You can choose your niche depending upon your area of expertise, your marketable knowledge or skill and the type of products or services you want to sell.
You must have a general idea about what kind of market you want to cater to and what you want to sell. The next step is narrowing down your ideal customer base and then understanding their needs and desires.
The key to finding your suitable niche is thinking about the people first. That simply means looking for a set of people that would be interested in buying from you. In the form of your product or service, you need to provide a viable and original solution to the customers' problem that hasn't been solved well enough or hasn't been solved at all.
The next step after selecting your niche is choosing the product or service that you will be offering. There are numerous approaches you can employ to select your e-commerce product. You could provide a solution to a common problem in the marketplace, appeal to a small niche market like, say, sports enthusiasts, or get inspiration from your passion.
Several criteria can be taken into account while selecting your product. Some of them are as follows-
Low seasonality:

You may select products that will sell all year round, and avoid products that have seasonal demand and sell only during specific seasons or holidays.

Scope to improve the product:

It is not difficult to recreate a successful product, but you can establish and retain a place in the market only if you create a superior product. That's why it is wise to select a product that has room for innovation and can be upgraded and improved over time. This can be in terms of product value as well as customer experience. It can also be helpful to learn from the customer feedback left in the reviews for your competitors and use it to improve the quality of your product.

Simple to manufacture:

 Try to avoid complex or scarce materials or any potential manufacturing challenges and keep the manufacturing and shipping activities as simple and smooth as possible.
Moreover, your product should offer a USP or Unique Selling Proposition that will differentiate it from the rest of the products of its kind in the market. It can be in terms of the design, the function, or the price.
To generate sales and then scale your business, you need to determine who your target audience is. At this stage, market segmentation is of massive use. It means dividing the market into smaller and more defined segments based on certain shared characteristics like demographics, interests, needs or location.
Your audience can be segmented and further targeted on the following bases-
Demographic:

Here, the groups are differentiated on the basis of demographic variables like age, gender, family size, religion, language, income, etc. Such factors help you target your customers more accurately as they are easy to recognise and measure and can be easily correlated with sales.

Geographic:

Here, the consumers are segmented according to geographical criteria like nations, states, regions, cities, postal codes or neighbourhoods. The regional variations in topography, climate, population and its density can be considered bases for market segmentation. It is vital as people belonging to different regions may have different requirements.

Psychographic:

Here, consumers are classified into market segments based on their personality, attitude, values, interests, lifestyle, etc. This segmentation process assumes that consumer buying behaviour is influenced by their personality and lifestyle and is a crucial variable to consider while choosing your target market.
When combined, these elements help develop a thorough understanding of your ideal buyer needs, preferences and purchase triggers.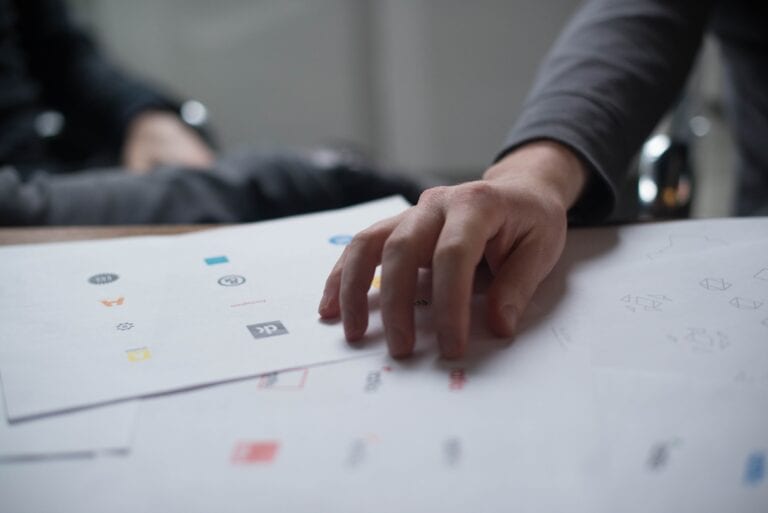 Your brand is the unique identity of your business. It is how your customers perceive your business. It is used to differentiate yourself from the competitors and defines what you offer that makes you the better choice. Branding decisions involve choosing the brand name, logo, colour scheme, page layouts, typography, graphics, photos etc.
The brand name is the most crucial part of branding your e-commerce store. You must pick a name that is eye-catching, describes your brand and hasn't already been taken by somebody else. Market research and keyword research can assist in selecting a suitable name for your store. It is best to keep your name simple and creative.
Your logo, too, must fit your brand persona. It should align with your overall aesthetic and should be identified easily. It should not be very complicated and should be easily associated with your brand.
Effective branding can positively affect how people perceive your brand. It can drive new business and can increase your e-commerce business' value by giving your company more leverage in the industry.
6. Comply with Legal Formalities
The following step is to choose your business' legal structure. The business entity type you select will have significant financial and legal implications for your e-commerce store. Generally, you'll register your business as either a sole proprietorship, general partnership, Limited Liability Company (LLC), or corporation. Each of these entity types has its respective advantages and drawbacks. So, you can consult an attorney or a legal professional for advice on the most suitable alternative for your e-commerce business.
After that, you'll need to obtain any business licenses or permits required to operate legally in your city and state. Usually, because most e-commerce businesses are home-based, they do not need as many business permits and licenses as traditional brick-and-mortar stores. However, it would be best if you determined the specific requirements in your area. Such information is generally available on your state or local government website. For instance, many cities require that home-based business owners obtain a home occupation permit to operate legally. Some other business licenses and permits that you may require are the following-
     

Health, safety, and environmental permits

     

Professional and trade licenses

     

Signage permits

     

Sales tax permits

     

Building and construction permits
It is crucial to adhere to all the prescribed rules and regulations in order to avoid any legal liability or penalty in the future and ensure smooth functioning of your e-commerce business.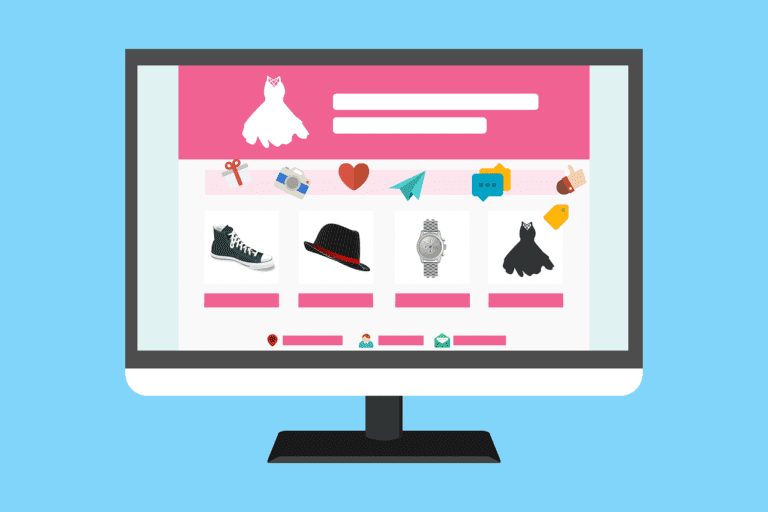 After the steps completed so far, the next move in your business plan is preparing for the website launch. Firstly, you'll have to pick a domain name. A domain name helps prospective customers find your e-commerce store. Some items that you should consider when choosing your domain name are-
Domain name:

Preferably, your domain name should be the same as or match closely with your e-store name.

Domain suffix:

For an e-commerce business, you should try to secure a .com domain rather than .org, as .org is usually used by nonprofits and similar organisations.
When setting up your website, you must include pages like 'Shop', 'About', 'Shipping/Returns', 'Contact/Help', 'FAQ', etc. It must provide adequate and relevant information (both visual and descriptive) about your products and/or services.
The following step is to set up the e-store itself. Various e-commerce platforms enable you to set up a shop with ease, letting you focus on your product and brand. Some of the most broadly used e-commerce platforms are-
Shopify

:

It is the most popular e-commerce platform with a wide range of native features and over 4,100 integrated apps (where separate subscription fees are applicable). It also offers many professional and responsive themes to design your website.

BigCommerce

:

It is an open-SaaS platform, providing numerous native commerce features with no limits on extensions or customisation. Although, one downside is that premium design templates can be a little expensive, generally costing $170 or more. The pricing range is between $29.95 and $249.95 per month, with the availability of a 15-day free trial. 

Magneto

:

Since it is open-source, it's practically free, and if you know how to code (or can hire someone who knows how to code), you have unlimited flexibility with store design. The drawback is that Magneto requires extensive technical knowledge, and if that isn't available to you, it may be a better idea to choose a paid platform.

WooCommerce

:

It is an open-source platform. It is free to download and includes a wide range of e-commerce features. However, WooCommerce is best-suited for business owners who have some degree of technical knowledge to take advantage of its open-source nature.
After you've selected your e-commerce platform and launched your website, you'll have to source the products you're going to sell. There are several options available to you, a few of which are as follows-
Making them yourself:

You have the option to make the product yourself by hand and provide it to the customer. This is a highly suitable option if your product is something you can make inexpensively, like homemade soap or pottery. You can control the cost and the risk and then scale up when you have more resources.

Manufacturing:

If your product requires expertise or tools to make that you don't have, you could partner with a manufacturer. This alternative makes sense only if you plan to sell your product in large numbers, as manufacturers generally cater to bulk orders.

Purchasing wholesale and reselling:

This option means buying commercial or independent versions of your selected product and selling them via your store at a markup. The limitation is that you don't have much control over pricing in this case, as the manufacturer fixes the price of purchase and the market sets the markup. 

Dropshipping:

It involves partnering with another company that would ship your product for you when someone orders it. It is a good alternative if you don't want to deal with carrying inventory yourself. You'd list the product on your site, and your dropshipping partner would fulfil the order.

Digital offering:

Digital products can be anything people can download, like movies, songs, online video classes etc. or a service like writing, design, counselling, etc. Digital downloads or services are convenient for customers and usually have a low overhead cost.
9. Market Your E-Commerce Business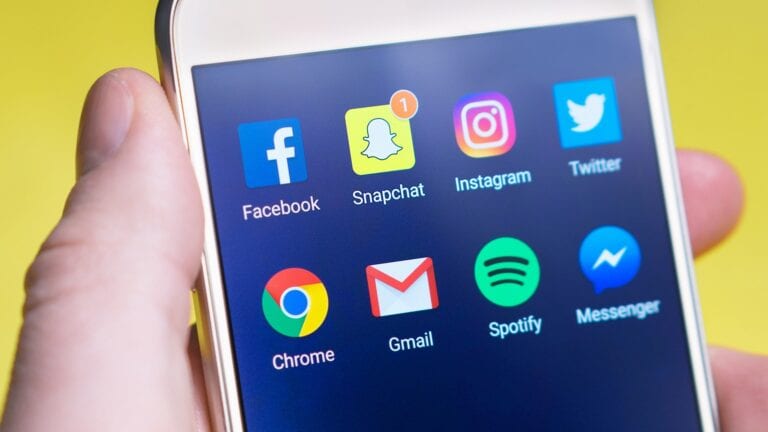 Once all the above steps are successfully performed, it's finally time to start selling your products and promote your e-commerce business. Your target audience analysis gives you an idea about where you should run your ads and what kind of content you should create to attract more customers. You can use multiple marketing strategies, some of which include-
Search Engine Optimisation:

It requires you to pay attention to on-page content like product titles and descriptions, blogs, images, or other content you might have. You must optimise your e-commerce website to receive more visits by incorporating SEO keywords into your product listing titles and descriptions. You can also drive more traffic and boost sales by including frequently-searched terms and phrases into your pages.

Content marketing or Blogging:

You can publish a blog that addresses common challenges that people face in your niche. You can also write articles that give people real solutions, tutorials, etc. A blog can be an effective tool to get people to notice your offerings as a byproduct.

Social Media Marketing:

Social media platforms like Facebook, Instagram, etc., are vital tools for promoting your e-commerce business as people spend much more time on social media than on any other type of website. You should increase your post frequency and invest time in creating rich visual content. Boosting engagement with your followers promotes positive word of mouth and generates brand awareness.

PPC Advertising:

Pay-per-click or PPC advertising is a type of marketing where the business owners pay for every click that their ad receives. It enables you to measure the cost-effectiveness of the ad campaign by comparing the ad costs to the amount of sales generated by the ad.

Email Marketing:

It is an easy way to target buyers with promotions that are tailored to their specific needs. Customers are usually interested in how your product can provide value to them, so they are more likely to engage with discounts and attractive offers.
A lot goes into starting an online retail business, and it can seem overwhelming at first. But following the proper steps, one after another can help make the process manageable and even enjoyable! From researching the market to defining your target segment, from selecting a product to displaying it on your website and finally making your first sale, it is a cathartic experience. In today's time, starting your own e-commerce business is easier than ever. You can give your inner entrepreneur a chance and enjoy the benefits that being an e-business owner entails, all from the comfort of your home paired with a lot of determination.