As a business owner, you might want to sell on Indiamart. Indiamart is India's biggest business-to-business marketplace, with a distribution platform for goods and services. Dinesh Agarwal, a former employee of HCL Technologies, and Brijesh Agrawal formed it in 1999. The founders' goal was to make doing business simple, and Indiamart grew into a community over time.
Indiamart satisfies buyers' purchasing requirements by linking them with suppliers located across India. It is one of the best sourcing sites for businesses looking to buy goods or sell online. Indiamart offers various types of goods and services, ranging from clothes to industrial appliances. 
As a result, Indiamart enables a cost-effective and convenient method of sourcing goods and services. Almost all of the manufacturers are trustworthy and honest. Buyers will be able to connect with suppliers both in their cities and in India. The critical point to remember is that GST registration is needed if you wish to sell taxable products in India.
There are several documents needed for GST registration, and you must prepare all necessary documents in advance to ensure that the process proceeds quickly after the application is submitted.
Why you should consider IndiaMart?
Providers registered with Indiamart help customers with goods or services. When a customer visits Indiamart and conducts a search for a particular product or service, a list of suppliers that fall under the relevant category is displayed. As a result, all related suppliers are listed, making it easier for buyers to communicate with them.
Payment Security is a critical advantage for consumers. The buyers contact the sellers listed on Indimart directly, negotiate the price, and make a deposit to Indiamart. After the buyer confirms receipt of the products, the payment is processed to the supplier/seller in less than 24 hours. Additionally, Indiamart provides refunds in the event of a dispute or problem. Thus, Payment Security reassures customers that they will obtain precisely the goods and services requested prior to making payment to the seller.
There are two forms of listings available: free and paid. Paid listings are highly successful at generating leads for sellers. A GST number and a current account are needed for the Paid listing. However, no such conditions apply to free listings. Indiamart generates revenue through subscription fees charged by sellers or through a pay-per-lead model.
Indiamart has grown to become one of the largest B2B marketplaces in India, with over 100+ million buyers and 8+ million suppliers. As a result, it is an excellent opportunity for physical retailers and suppliers to expand their business and earn money online. Additionally, it enables customers to easily access a large number of sellers and a diverse selection of goods. Indiamart's seller support team is available 24 hours a day to assist sellers with their inquiries.
Now let us look at different steps you should know to sell on Indiamart.
1. Register on IndiaMart Seller Central
All sellers who wish to sell on Indiamart must first register. The following are the steps to take:
Begin by creating an account. To do so, log on to Indiamart's official website by clicking on this

link

. The sell option is located in the top right corner of the website.
When you click Register, you will be prompted to enter your name and mobile phone number.
Ascertain that you are using an active cell phone number. You'll find all the details you need about your Indiamart account here.
An OTP will be sent to the phone number associated with your account; enter it in the appropriate portion.
Following that, you must complete the details about your business, such as the company name, email address, and other relevant data. Ensure that you enter a valid email address, as a verification reference will be sent to that address.
After successfully entering all of your information, you will receive an email with a verification link. After you click the link, you will be redirected to a page where you must enter information such as your name, address, and business.
This concludes the first step of registering as an Indiamart seller. The following phase requires you to enter product information.
2. Adding Products to Sell on IndiaMart
If the registration process is complete, the next step is to enter the details of all the products or services you wish to sell on Indiamart. There are several points to consider in this step:
You should ensure that the details about your goods or services are accurate and up to date.
You should upload photos of your goods that are of good quality. This assists consumers in locating the items they need.
The goods and services should have an acceptable price-profit ratio. 
If you sell a variety of items, you can categorize them appropriately for ease of access.
Whether you sell digital goods such as music, apps, or something else, this should be reflected in the product details.
You should mention if your product needs any extra care or handling. For e.g., if it's a flammable product, it should be mentioned clearly how and under what conditions that product should be handled.
3. Start your Online Business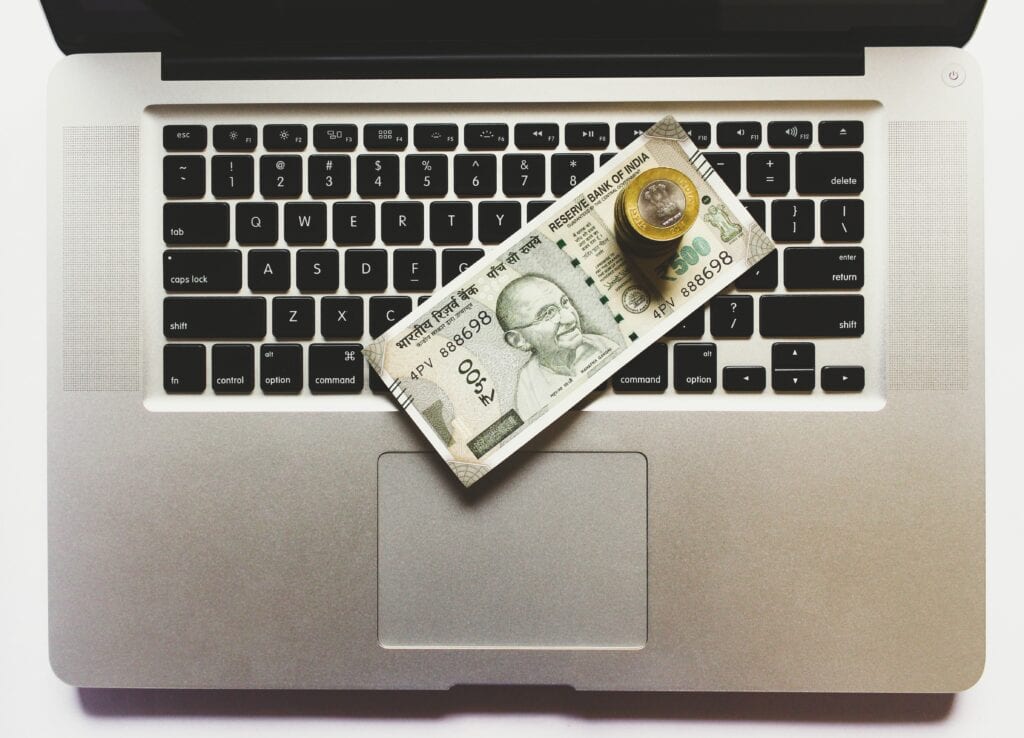 After completing the preceding steps, the Indiamart seller dashboard will appear. The panel will display all inquiries and leads, product details, and statistics. Thus, your account is now configured and prepared to conduct sales. Now is the time to boost your sales by selling online on Indiamart.
Once all of the preceding steps have been completed, you can access the Indiamart seller login page. Sellers can upgrade their listings from free to paid. MDC is one of these techniques. Mini Dynamic Catalog (MDC) enables IndiaMART sellers to promote their businesses online and provides access to a new sales channel through which they can produce business leads across India.
The advantages of a Mini Dynamic Catalog include the following:
Indiamart has a more prominent listing than the free catalogue.
The Lead Manager Service is now available to you.
Can manage the catalogue from a mobile device and a desktop computer, adding, updating or deleting catalogue data.
Can accept calls from buyers via PNS – Preferred Number Service.
Dedicated subdomain-based website for you to sell on Indiamart
Direct access to Indiamart's reliable payment gateway
Benefits to Sell on IndiaMart
1. Your business is open 24 hours.
The 24*7 availability is an added benefit for retailers or suppliers transitioning from an offline to an online business through Indiamart. Since Indiamart is available 24 hours a day, buyers can contact sellers at any time of the day. Time and space are no longer impediments.
This results in increased production and revenue. Additionally, since the job chain continues during the holidays, the company never stops. As a result, this advantage boosts the business's competitiveness and performance. Buyers can contact sellers at any time of day or night from any place. Additionally, the product or service can be delivered to any place in India.
2. Increase in sales and profits
Indiamart has an enormous user base of more than 100 million customers. Every day, Indiamart receives thousands of inquiries. Due to the high volume of customers who visit Indimart regularly, the seller's products gain increased exposure. This increases revenue, which results in enormous profits for the seller.
As the product exposure increases, interaction with other customers increases as numerous inquiries are received. Due to a large customer base, generating a large number of leads is easy. As a result, brands would gain widespread recognition among consumers. Additionally, it increases the likelihood of customers placing repeated orders.
3. Secure and Fast Payments.
Indiamart offers industry-leading security for payment processing. If the buyer approaches the seller, the two parties negotiate and agree on a final price for the transaction. Suppliers may either exchange payment connections directly with customers or submit invoices. Indiamart's payment processing is lightning fast.
Payments are usually processed within two to three hours. But it may take upto 48 hours. It is still better than other marketplaces that process within 48 to 72 hours. As such, it is one of the most advantageous features for people to sell on Indiamart.
4. Dedicated Lead Manager
Lead Manager is accessible via the seller account on Indiamart. It essentially aids in the organization and management of all leads conveniently. The seller can view all buyer communications from desktop and mobile applications and emails in one location. Several critical characteristics include the following:
Unread Messages- To recognize and respond to unread messages from buyers.

Missed Calls- To keep track of all missed calls from customers.

Follow-Ups- To keep track of any business agreement with any customer, a follow-up or additional contact is needed before consolidating the transactions.
5. Easy to use platform
The IndiaMART enquiry inbox keeps track of customer inquiries. Sellers on Indiamart can easily manage their online enquiries and leads. The seller dashboard makes it simple to monitor progress and keep track of leads. Following are some of the components:
Dashboard:

 It is a customized dashboard that enables users to add, update, or remove information about their business, products, or services.

Premium Services: Sellers who have chosen free listing have the option to upgrade to paid or premium listing through this tab. Customization and selection of paid services are available here.

Company Profile: From this page, Indiamart sellers can control their company profiles. Sellers can add, update or delete content.

Lead Manager: From here, you can manage your leads. All chats and chat history with buyers are accessible from this page. As a result, it aids in lead management.

Manage Products: From here, you can manage your product listing. This tab allows you to add, update, or remove details about the product listing.

Photos and documents: Manage the catalogue's photographs and documents from this section.
6. Support
Indiamart's support team is available 24 hours a day to assist sellers with their queries and concerns. Indiamart Support has gotten more straightforward, as all questions can now be resolved via articles or by contacting an Indiamart Support executive. There are numerous articles in the Seller general support section that answer common seller's concerns. It helps and provides guidelines for new players to sell on Indiamart without any issues.