Owning and running an online business offers entrepreneurs the freedom to work from wherever they desire. It's an intriguing concept, and it's more feasible than ever before, but many individuals who wish to become entrepreneurs in the future have no idea where to begin. It's critical to establish a profitable internet business with a vision that aligns with your talents and abilities.
Your product or service must satisfy an unmet consumer need if you want to become a full-time entrepreneur or start a part-time online business for passive income. 
Let us take a look at 22 tried-and-tested online business ideas that can give you income.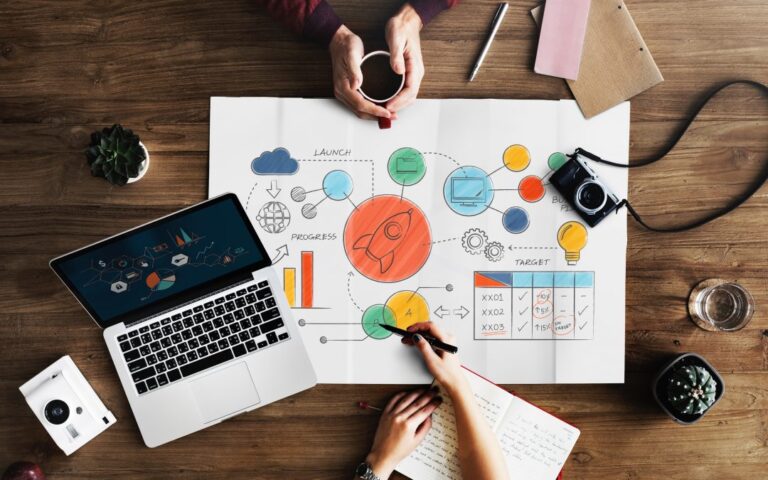 Content marketers help companies market their goods and services by creating informative and entertaining content that people want to read. Companies of all sizes require content to draw in new clients. More and more companies are looking for content marketers, and this trend will not stop anytime soon. However, content marketers aren't merely bloggers; they're also skilled writers. They specialize in developing new ways to engage visitors and turn them into clients for the most part.
Designing visuals for companies of all sizes is always in demand. To take advantage of this fantastic opportunity, consider the idea of graphic design business online. To get consumers without using aggressive marketing, show your previous portfolio experience. A vast industry with a massive range of business and employment options exists here. If you want to work as a graphic designer, you'll require design skills like Adobe Illustrator, Photoshop, and others. 
In the world of website creation, WordPress is unquestionably the most popular option—WordPress powers more than one-third of websites on the web. As a result, the platform is being used by millions of companies around the world. Considering how popular WordPress has become, the market for WordPress developers is in high demand. Because WordPress is open-source software, anyone can contribute code, design themes, and create WordPress plugins for the platform. As a WordPress developer, you have the option of working for well-known WordPress brands or starting your development firm.
Affiliate marketing promotes a product sold by another business on behalf of the latter. You can get customers to your landing page by using several marketing strategies like advertising, social media, or blogging. Customers will then be brought into the merchant's store to buy the product when they click a link. Anybody, regardless of previous expertise, can benefit from this as a home-based internet business idea.
This online business is a gold mine for tech-savvy entrepreneurs right now because it's one of the most popular careers in the internet world. SEO optimization is a hot topic, but few people understand the concepts required in doing it correctly. If you decide to become a part of this industry, you might think about selling one-off packages such as link building, content creation, ecommerce SEO optimization, and so on.
It had never been so simple to sell goods over the internet before. Anybody who has a laptop/computer and an internet connection can start selling products in minutes via an online store. Digital downloads such as music, eBooks and software can also be included in this category and physical goods (such as those that require shipping). 
You must first conduct thorough research before beginning any project. Here are a few good points to guide you in coming up with new ideas:
A high-demand, low-competition niche

Do things that other online retailers aren't doing to make your e-commerce store stand out.

Consider the expenses involved in getting products from the manufacturer to the customers' homes and offices. 

Decide on a pricing model so that your products can compete and provide excellent value to your customers. 

Next, an essential consideration to bear in mind is whether your profit margins are sustainable and growing over time.
Develop your coding skills and go to work developing something cool. It doesn't matter if you use Shopify, mobile, or websites to build digital products for sale or as a service. You could, for example, create a Shopify theme template and offer it to businesses seeking a low-cost, do-it-yourself approach to website creation. You can also work with clients one-on-one to create custom websites and apps that meet their exact requirements.
8. Buy and Sell Domain Names
You can't have a website without domain names. On the other hand, a domain name is yours to keep for as long as you like after registration. Like real estate, many entrepreneurs buy domain names to resell them for a profit. This is a long-term venture which would need both money and time, as you will need to hold on to your domain names until you receive an offer. It's a fiercely competitive industry, so do your research before diving in headfirst.
There are only new combinations of old ideas, according to German economist Joseph Schumpeter. An intriguing and underutilized business model is content curation. Brain pickings, a platform that describes itself as "an inventory of cross-disciplinary interest, spanning art, science, design, history, philosophy, and more," is one of the best success stories out there today. The subscription-based business model and effective use of affiliate links have made the blog self-sustaining.
If you have a skill that you can impart to others, why not pursue it as a profession? Another popular way to start an online business is by selling online courses. Online courses are pretty popular with people who want to learn new skills and knowledge quickly. Using a few tools, you can create engaging lessons for students that are easy to manage for teachers and students alike. Building a course website does not require writing a single line of code.
11. Employee Recruitment Service
Find it easy to fill job vacancies when you have a knack for doing so? If you relish working with people and have good research skills on the internet, you might want to consider recruiting as a small online business idea. In this role, you'll help companies find and screen potential employees by assisting them in searching for new hires. Because so much of the hiring process for companies is now done online, this type of service will be in high demand, especially for small businesses without a large HR team or the resources and time to dedicate to recruiting.
12. Make a Reviews Website
Another lucrative online business idea is creating a reviews website. TripAdvisor, a well-known review site, is estimated to be worth over $12 billion. The industry is highly competitive, so you'll have to zero in on a specific market segment with low levels of competition. There are numerous methods for making money on the internet, including affiliate marketing, displaying advertisements, and publishing paid product reviews.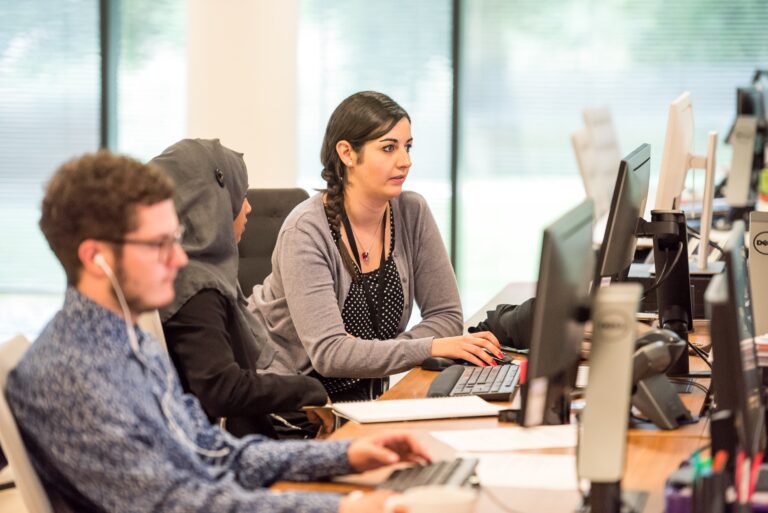 Business branding and marketing knowledge is essential to pursue this online business idea. You should also be familiar with the best methods for companies to communicate with the public online. You can help companies with their online presence, such as their social media accounts, press releases, and web content, and you can also give them advice on campaigns, initiatives, and their overall public image if you want to do that. Your hours and responsibilities as a freelance PR consultant will vary depending on the specific client you're working with. Still, you'll have more control over your work than you would if a PR firm or agency employed you.
Being a proofreader could be your dream job if you're a voracious reader. Give honest feedback to others before they publish their work by having them send you their manuscripts for books, research papers, or whatever else you are interested in reading about. An eye for detail and expertise in the field is required for this position to ensure that everything is print-ready.
Social media is a necessary part of any business, but it is time-consuming and challenging to keep up with because things are constantly changing. Many business owners are willing to outsource this time-consuming task, creating an excellent opportunity for social media enthusiasts. Combine a few attractive offers, such as "Startup Social Media Kit" or "Small Business-Social Media Starter Kit," that include everything from social media graphics to analytics reports, and the seamless experience will bring you more clients than you expect.
One of the best ways to start an online business is with a blog. It's not just Darren Rowse and John Lee Dumas who make six-figure salaries as bloggers. There are thousands of bloggers who make a full-time income from their blogs. Starting a blog is simple, and there are numerous ways to earn money from it. A popular way to monetize your blog is to display Google AdSense ads on it.
To be successful, you'll need to put in time and effort. You can start a blog in under 30 minutes. You'll be expected to provide your audience with relevant, entertaining, and engaging content regularly. The more popular your blog grows, the more ways you'll be able to monetize it. It can even serve as a springboard for other online ventures.
For those who don't want to invest money upfront in inventory, starting a dropshipping business is the most straightforward route. Then, while building and promoting your brand, you can sell to customers all over the world without investing in warehousing or manufacturing costs. Until inventory is sold to an actual customer, you do not have to pay for it. Dropshipping can work for any online store. Open dropshipping can work for you. It's beneficial for one-product stores like a women's clothing boutique.
A podcast is a regularly updated collection of audio files that can be downloaded and listened to by subscribers. Podcasting is a unique way to build a lucrative online business with lots of room for expansion. A podcast's revenue is derived from various sources, including sponsorships, advertising, and affiliate marketing. To make your podcast stand out, you'll want to focus on a topic that's both interesting and engaging.
They work with websites in the same way that web developers do, but differently. To be a theme designer as a side hustle idea, you have to create new website themes that companies can use. This could imply investigating well-known themes, identifying their flaws, and then developing a unique theme that addresses these issues while remaining true to the previous theme's popularity. If you're an expert in a particular field, creating themes for that field could bring you a lot of money.
Try translating if you are fluent in more than one language but don't want to spend your time teaching others. When entering a new market, many businesses require translation of their website and other marketing materials. You can assist them in achieving this goal while remaining active in multiple languages at the same time. Because the most common billing method is the cost per word, you'll want to set your prices reasonably if you're going to profit handsomely from this excellent online business opportunity.
Given that YouTube is the world's second most popular website, it's no surprise that video is rapidly becoming an essential communication medium for companies of all sizes. If you know how to film or edit videos, you'll quickly build a clientele. Soundtrack libraries and DIY tutorials can also appeal to the business world, video production workshops, and video editing services. One of the most appealing online business ideas with a lot of creativity and challenges is to make a video for the company's website or blog.
This is a great home-based business opportunity. A virtual assistant answers emails, writes content, and assists with other business tasks. Always be eager to learn new skills and try new things while earning a living.
If you have been considering starting a business, now is the time to try out an online money-making business idea. You need not go all in. Begin with a side hustle and then aim to grow from there. It's all up to you when you start your own online business.
FAQ (Frequently Asked Questions)