It can be challenging to know which businesses are worth pursuing amid so many competing ideas. If you want to become a successful entrepreneur, it's important to choose the right business idea. It all begins with a seed of an idea that has the potential to evolve over time. Here are the top low-investment business ideas you can start in 2022.
Dropshipping is an e-commerce business strategy that eliminates the need to handle physical goods. All you have to do is create an online store and collaborate with suppliers who are prepared to store, package, and ship orders to your customers. Furthermore, you won't have to waste time doing product research because you can use apps to find great items to sell. Dropshipping is a low-cost method of determining market-fit product. Thousands of people have made large sums of money by putting this business idea into action.
When you consider it, a book is just another form of a product. As such, you can build one to meet specific market demand. If you have the experience and imagination, you can create a range of exclusive books. If you're considering starting a book publishing company on a small budget today, consider starting with eBooks. It's relatively simple to get them published and listed on sites such as Amazon.
It takes a lot of effort to achieve highly successful, long-term success. But, as with any company, it is possible, especially if you first learn the fundamentals of how to put a business idea into action.
If you have a keen creative sense, you might enjoy starting a T-shirt printing company – or maybe you just enjoy screen-printing someone else's designs onto a blank shirt. T-shirts, caps, hoodies, dresses, tote bags, and other items serve as blank canvases for the imagination. In any case, if you have enough room for a T-shirt printing facility, you can easily acquire the required equipment and begin your small business.
There are numerous ways to make photography a business. You may specialise in portraiture, commercial photography, real estate photography, or pre-wedding videography. You can see this business idea as a side hustle, but to ensure that it grows into a viable business rather than a hobby, you must be committed to it. Therefore, create a business plan that details the types of consumers you will seek, the packages and pricing you will sell, and the method by which you will distribute your photographs to your audience.
Almost every business with an online presence requires assistance with content creation for product pages, blogs, and other online properties. As such, establishing a content development or copywriting business can be one of the most lucrative business ideas for you. It's a business that you can run from the convenience of your own home. You might also make freelance writing your full-time job if you build up a big enough network and receive referrals from happy clients.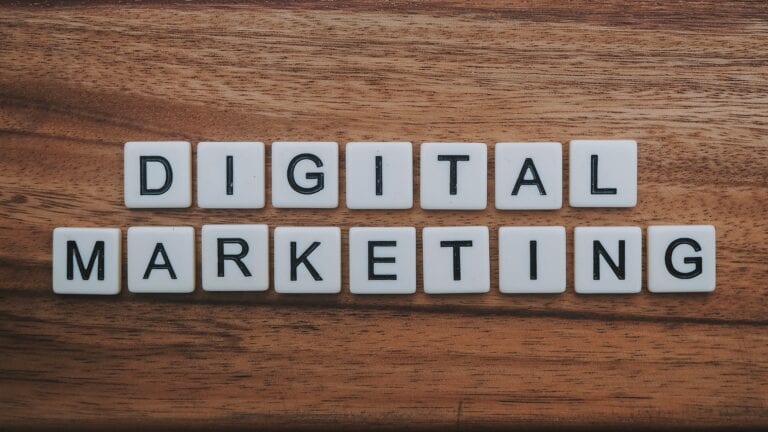 Digital marketing services are in high demand in 2022, and many small and midsize businesses would rather outsource than hire an expensive in-house team. With each passing day, the internet's popularity increases, making it more difficult for companies to cut through the clutter and better market themselves. You can have a business opportunity if you have skills in SEO, content marketing, web creation, or social media management. Digital marketing may be the right business for you if you enjoy strategising and meticulously executing plans.
On this list of business ideas, digital items such as music, courses, and models are special. They aren't tangible goods like the others. Since you won't have to think about recurring production or delivery expenses, the profit margins will stay high. The challenge is determining what makes a successful digital product. What is so valuable that people will pay for it? If you have a skill that can be packaged into a digital product, consider turning it into a new source of income.
A food truck is a perfect low-cost and versatile restaurant alternative. By purchasing a new one or leasing a used one, you can get started with very little money. Food trucks come in a variety of sizes and shapes, offering a variety of treats and cuisines. Food trucks may appear to be an outlandish concept, but they are gaining popularity. A truck's overhead and maintenance are considerably lower than those of a restaurant, and you also have the luxury of versatility.
Another excellent business to start small and expand at your own pace is a moving company. You can also keep your day job and concentrate exclusively on the busiest moving days of the year – weekends and holidays. Since the majority of transfers are local, the demand for local moving companies is enormous. You can start a business for free by renting vans or trucks on an as-needed basis. This enables you to obtain the exact vehicle size required for each step. You can recruit helpers on a regular or hourly basis.
Tutoring is another extremely simple-to-start business. Tutoring is possible almost anywhere. You can visit your clients' homes or invite them to yours. The increased market for online education has created numerous opportunities for entrepreneurs to launch their own businesses. You can teach a course on any topic that you are knowledgeable about regardless of your geographical location. 
If you can bake in your home, you can start and run a low-cost bakery. Then you can sell your food in several ways. You may be able to sell it online and ship it. Alternatively, you might sell and plan for distribution to neighbourhood grocery stores and restaurants. Well-packaged food items are easy to sell in local outlets. When done correctly, a home-based food company can be extremely profitable.
If you enjoy cleaning, you can easily transform your hobby into a business. You may provide cleaning services to families, apartment complexes, commercial properties with a few staff members, various cleaning supplies, and transportation. Cleaning services are simple businesses with low overhead; all you need is preparation, commitment, and promotion to get your service noticed.
If starting your own business seems too complicated or risky, you can always drive for a rideshare company. The rideshare service bears the overhead and responsibility for running the company, allowing you to work as much or as little as you like. Rideshare applications such as Uber have allowed people to start lucrative side hustles involving nothing more than a desire to drive people to their locations and engage in friendly conversation on occasion.
Rideshare drivers enjoy the flexibility of a business owner without the administrative burden associated with logistics management. If some of the other business ideas seem to involve an excessive amount of effort or upfront money, ridesharing might be an excellent way for you to test the waters of entrepreneurship.
If you are experienced and knowledgeable about a particular subject, establishing a consultant company can be a lucrative endeavour. Numerous individuals establish an independent consulting company after many years of work in the field. At that point, they have gained not only considerable expertise but also a network of industry contacts. Nevertheless, some individuals achieve success as consultants even earlier in their careers. For one thing, the digital age has accelerated the pace of change, creating a greater need for consultants with new skills. Additionally, web marketing has simplified the process of attracting clients.
In the last couple of years, on-demand delivery businesses have exploded in popularity. With an increasing emphasis on the internet and app-based services, the majority of people choose to order items online, from food and groceries to medications and laundry. If you're looking for a low-cost way to start a small business, courier service or small-scale delivery business might be your best choice. You won't need much equipment, no education or experience is needed, and you'll have access to an unlimited number of potential customers. To get started with your courier service, you'll need a truck, dolly, and cellphone.
16. Professional organiser
A professional organiser transforms clutter and disorder into a functional space for homes and businesses. Work may include anything from arranging a small shoe closet to building a storage room for a marketing company. In this day and age, many people are struggling to downsize and regain ownership of their belongings rather than allowing their possessions to own them. Minimalism is becoming increasingly mainstream, but many people find it difficult to part with possessions they've had for a long time.
Part of becoming a professional organiser is assisting clients in developing a method for downsizing and maintaining the system. If you're a highly organised person who loves keeping spaces usable and relaxed, you may be an excellent coach. People will pay you to assist them in devising a method of reducing their belongings and then preserving a structured environment.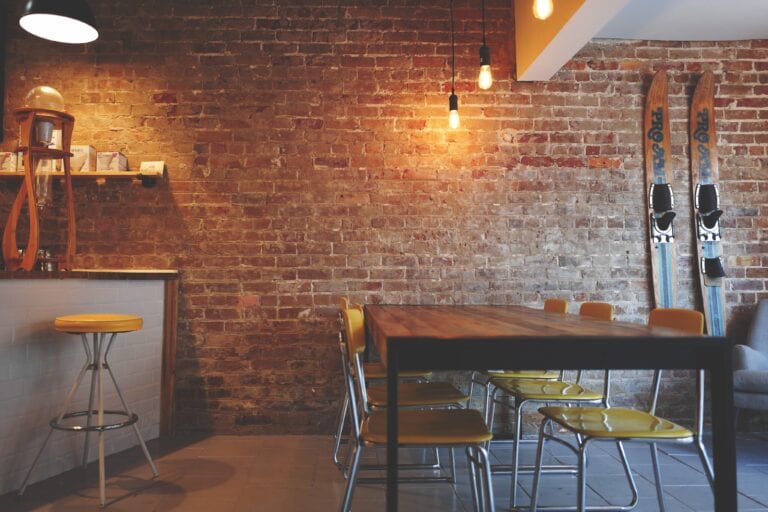 If done correctly, opening a coffee shop can be incredibly profitable. Any busy speciality coffee shop will most likely be packed with customers enjoying coffee, espresso, lattes, teas, and a range of pastries and other treats. Wi-Fi and other work-friendly amenities have become popular, as coffee shops are often used to meet places.
Establishing a video editing service that transforms a client's raw film footage into a fantastic video production complete with music, titles, and special effects is an excellent business idea to pursue. You can easily run a video editing company from a home studio, and it can specialise in both video and digital film editing. Video editing is in high demand in today's digital age. Beginning a video and digital editing business does involve unique skills and equipment. As with any great business opportunity, however, diligence, study, and preparation will result in personal and financial rewards.