Women from all walks of life have always been multitaskers, balancing home and demanding careers. They may need to take a step back from time to time to nurture their commitments. On the other hand, modern women have taken this in stride and have turned into job creators rather than job seekers. There has been an increase in the number of women who have started their businesses in India. They have carved out a place for themselves in all walks of life, contributing to their families and the economy.
Let us look at the most successful business ideas for women in India.
Everyone needs a Life Coach to stay on track with their work and live a peaceful life. Motivational Speakers have a significant impact on the majority of our lives. If you know how to portray things that will influence people, Life Coach could be an excellent choice among the other women's businesses. To achieve this, you can also create a YouTube channel or start taking live sessions.
2. Online Bakery Business
In India, the online food business is among the most popular and profitable small ventures. If baking is your thing, you could open a bakery and make money by sharing homemade recipes. The best part about this low-cost business idea is that you can start it right in your kitchen. You only need an oven and a few ingredients. You could sell other baked goods such as various types of bread, muffins, cookies, and pizza, among other things. It's not only a unique business concept, but it's also a profitable one.
Yoga is becoming increasingly popular as a way to avoid the rigours of gym training. Yoga has become one of the most popular small-scale business ideas for women. Maintaining fitness and a healthy lifestyle is as important as it is difficult in today's busy working generation. Finding time to visit a gym or a yoga centre can be difficult, especially if they are located a long distance from your home. 
Some women prefer to present themselves in specific ways, while others do not. As a result, you can use this idea to assist such women in earning a decent income. As an image consultant, your job would entail helping other women with shopping and advising them on the clothes to wear based on their body types. You can give them pointers on how to dress and accessorize their clothes in accordance with current fashion trends. This is among the best business ideas for fashion-conscious women. The good thing about this business is that it requires no capital; all you need are regular updates on the latest fashion trends.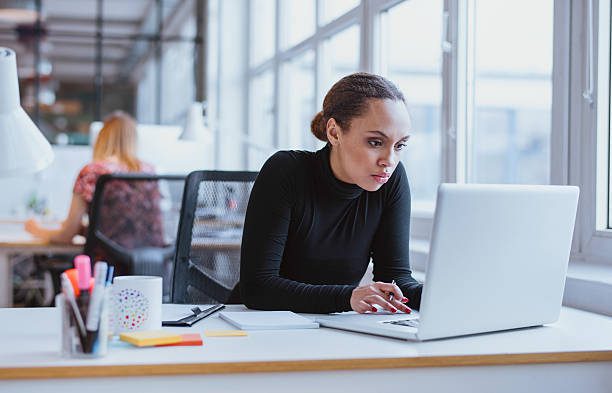 If you enjoy creativity and design and are looking for home business ideas for women, a career as a graphic designer can be a great choice. Graphic designers use software to create visual representations of data on a variety of platforms. Graphic designers' creations are frequently used in marketing campaigns.  To work as a full-time Graphic Designer, all you need is a laptop and a fast internet connection.
Almost every business today has realized the enormous value and benefit of social media marketing. Social media managers are in charge of a company's social media presence across all platforms. They are responsible for creating content and responding to the comments on the social media posts of the accounts that they handle. These experts offer advice on how to improve a company's online presence.
A Social Media Manager is in charge of a company's public relations by implementing content strategies on social media platforms. Analyzing engagement data, identifying trends in customer interactions, and planning digital campaigns to build community online are among their many responsibilities.
Women are already excellent at organizing and planning. Possessing these qualities makes event planning even more of a viable option for women looking to start a business. This job necessitates multitasking and effective coordination with other departments. It would be advantageous to take advantage of every opportunity to plan an event, such as a birthday party, a corporate or social event, a retirement party, or any other local event. It's also crucial to prioritize making contacts with decorators, caterers, flower arrangers, photographers, DJs, and other professionals. 
Blogging is a good business to try for stay-at-home women or moms. The good news is that you can work as many hours as you want. All you have to do is create a website and write articles about whatever interests you. You can start earning once you are able to bring in a sufficient number of visitors each month. People are paid to do this, and it's a fantastic idea. You can start a blog based on your interests, such as food blogging, travel blogging, beauty blogging, photography blogging, and child care blogging, among other things.
Virtual assistants are the lifeblood of many fellow business owners—the people who keep everything running behind the scenes. They usually do various administrative tasks such as answering emails, organizing calendars, conducting research, and data entry, among other things. You can work on them on your own as a side job, or you can scale up and hire more virtual assistants to take on more clients.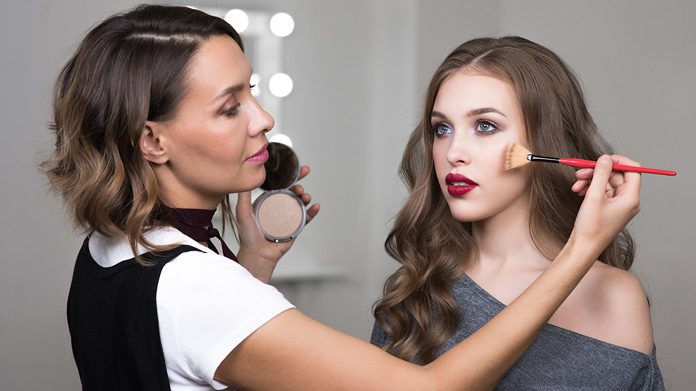 A make-up artist is someone who has a thorough understanding of make-up and beauty products and procedures and uses them to achieve desired visual effects. To succeed as a makeup artist, you must put in a lot of effort, just like any other business. Establishing yourself as a reputable makeup artist takes time and patience, but the payoff is substantial. You must practice various makeup styles according to trends, various face shapes, skin tones, and other factors in order to become an expert makeup artist. It may be difficult to find a large number of people for practice, so keep an eye out for nearby weddings and other events where you can meet a large number of people at once.
Opening a daycare is becoming increasingly popular as a low-investment business for women. Children of working mothers are always on the lookout for daycare centres that mimic the comforts of home. Women can easily start this business from the comfort of their own homes. You can easily transform an area that your children have outgrown into a play area for toddlers by filling it with toys that they used to play with. All you need to make this business idea a success is an eye for detail and love for children
If you enjoy photography, it is a skill that can pay off handsomely. You can begin by purchasing a camera and related accessories. When you first start in the industry, you'll need to build a portfolio. Photographs can be taken at weddings, parties, and other special occasions. Make use of social media to spread the word about your photography. You can get paid by submitting your photos to magazines or uploading them to online websites.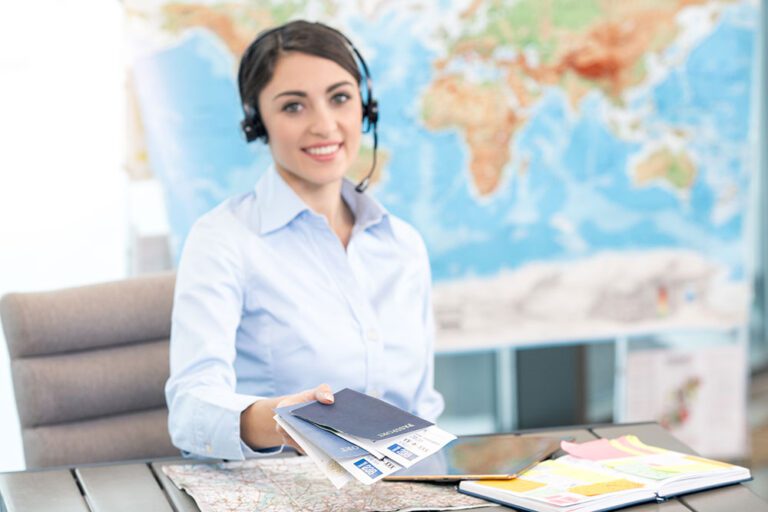 Opening a travel agency would be a perfect idea if you enjoy travelling and understand geography. If you want to gain experience before starting your business, you can open an office, create a website or look for an online job. As a travel agent, your job would entail booking flights, hotels, cruises, train tickets, car rentals, travel insurance, public transportation schedules, or providing a complete package of services. This fascinating venture can help you earn a substantial amount of money each month, but it all depends on your clients and the number of bookings you make each month.
The translation industry is rapidly evolving into a lucrative online money-making opportunity. Globally, the market is becoming increasingly open. As a result, keeping up with the rapid pace of modern society necessitates fluency in multiple languages. Translating services are an excellent business idea for those who are good with their ears and keyboards, and who can work from home and set their own hours.
Clothing, jewellery, and accessory businesses have always been popular with women all over the world. You can make this your career if you have a keen sense of style and enjoy designing clothing. You can start a fashion business and make your customers look like divas by creating fashionable and comfortable clothing. You can make a lot of money in this business because, first, the initial investment is low, and second, if a client likes your fashion sense and design, they will prefer to contact you exclusively. If you have room in your home, you can turn it into a studio and start your new business idea there.
This business has a lot of potential and is ideal for women who want to work from home. You'll need to take an online digital marketing course to get started with this business. A certification in the course is an asset to your professional development, and you can go on to start your own business afterward. As a digital marketer, you can work as a freelancer for small businesses that need help in digital marketing. It's a fantastic way to get started in business and build your portfolio.
If you're looking to start an online business in India, "Search Engine Optimization" is a hot topic right now. Even for inexperienced individuals, setting up an SEO company in India is relatively simple, and learning the ropes is relatively simple. It is becoming increasingly crucial for businesses to prioritize their digital presence. An SEO expert improves the online presence and organic traffic. It's one of the best home-based business ideas for women who want to manage their professional lives while staying at home. With just a laptop and a fast internet connection, staying at home allows SEO experts to complete their projects quickly. Learning SEO techniques from various digital platforms is highly convenient.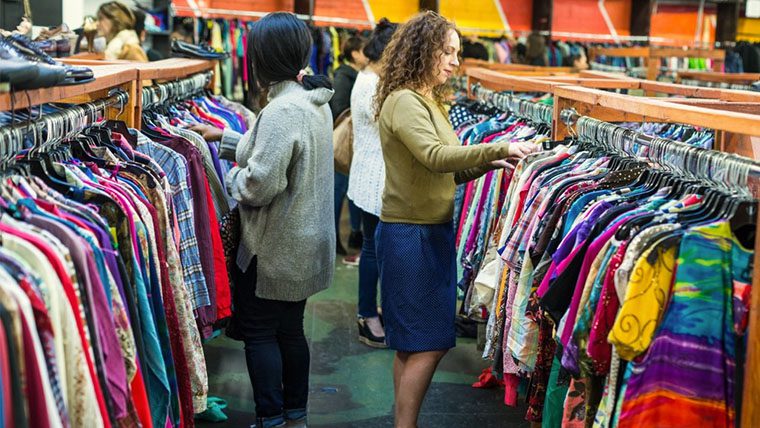 Thrift stores are trendy, specialized, and in high demand these days, which means they are becoming increasingly popular. A thrift store business could be for you if you enjoy bargain shopping or have a passion for vintage, retro, or high fashion items. There are many ways to go in this business, but you will need a solid business plan, high-quality inventory, and excellent marketing skills no matter what you choose to do.
So, ladies, if you want to do something on your own, don't be afraid to go for it! We have provided you with a number of practical business suggestions that you can put to use right away. You can pick and choose from any of these creative business ideas that you find appealing. Entrepreneurs should begin by assessing their personal interests and abilities. Focus on your abilities and the things you enjoy doing, rather than focusing on what you can't do. To find the best opportunity for you, match your skill or passion with any one or more of these. Being your own boss gives you the freedom to make your own decisions and to juggle your various commitments.