Online marketplaces have facilitated the trade of goods and services between consumers and businesses, resulting in success for all sides. Indian consumers have overcome their initial reservations about digital transactions and embraced the convenience of online shopping. Selling on an online marketplace has made it easier for sellers to improve their brand's awareness on the Internet.
Selling things on marketplaces enables you to connect with buyers from all around the country. If you are new to the E-commerce industry and do not yet have a website, marketplaces are the quickest and least expensive option to get your business up and running.
To assist you in getting started, we have compiled a list of online marketplaces worth considering for your business. Each marketplace has its own set of advantages and disadvantages, and it is critical for your business to select the one that best meets your needs.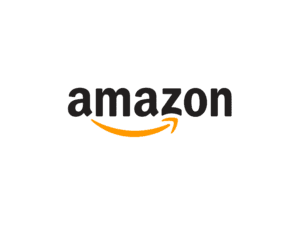 For Indian consumers, online shopping equates to Amazon shopping. Amazon, which is trusted by more than 78% of online customers, is expected to have 323 million monthly visitors. Along with retailing a diverse range of things such as electronics, appliances, groceries, and apparel. Amazon also sells items under its own brand and Amazon prime digital services and popular devices such as Alexa and Echo.
From 2013, Amazon began its operations in India. Since its beginning, it has posed stiff competition for other marketplaces and has grown to become India's largest online marketplace.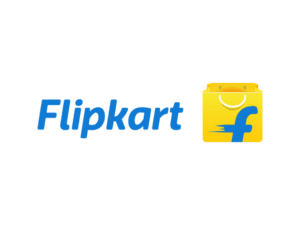 Flipkart is India's first and, arguably, most successful e-commerce company. Flipkart began as a multi-vendor bookstore, similar to Amazon, but today sells nearly anything. Flipkart's monthly visitor volume is projected to be 242.62 million. Flipkart's multi-vendor marketplace features over 100,000 registered sellers selling various gadgets, clothes, appliances, furniture, and books.
Flipkart has established several house brands, including MarQ for major appliances and SmartBuy for various gadgets, tools, and homewares. These are now available through third-party vendors such as RetailNet, TBL Online, and OmniTechRetail. Apart from an online marketplace, Flipkart provides logistics services to sellers called Ekart along with a fulfilment centre.
Snapdeal began as a discounts and coupons platform and evolved into a multi-channel shopping platform with over 350,000 sellers and over 30 million goods. Snapdeal has raised capital from worldwide investors such as Softbank and Alibaba. This online marketplace receives an estimated 56.41 million monthly visitors. While electronics are Snapdeal's most popular category, the company also sells various other things such as fashion, toys, cosmetic goods, and kitchen appliances.
Indiamart is India's largest B2B online marketplace, providing a platform for the distribution of goods and services. It was founded in 1999 by Dinesh Agarwal, a former employee of HCL Technologies, and Brijesh Agrawal. The founders' objective was to simplify business, and Indiamart evolved into a community over time. Indiamart has registered more than 4 million sellers and has over 50 million products on its portal.
Indiamart enables buyers to fulfil their purchasing objectives by connecting them with suppliers situated throughout India. It is one of the most effective sourcing platforms for companies wishing to purchase or sell things online. Indiamart sells a diverse range of products and services, from clothing to industrial types of equipment.
Myntra is another indigenous pure-play ecommerce marketplace that specialises in fashion, leisure, and home products. It was acquired by Flipkart in 2014 and continues to be the preferred fashion destination for online consumers in metros and tier 2 and tier 3 locations. Myntra receives around 50 million monthly visits. Myntra carries various products like menswear, womenswear, ethnic clothing, childrenswear, local and international brands in beauty and fashion, and home decor through its sellers and wholesalers.
Udaan was conceived and created with the goal of making it easier for small and medium-sized enterprises to operate. Udaan is a B2B online marketplace that connects customers and manufacturers directly and enables them to buy and sell their products and services through a centralised platform. Udaan connects over 25,00,000 dealers, wholesalers, and retailers from around India. Additionally, it offers a credit facility to registered purchasers on their marketplace.
Alibaba connects Indian suppliers and enterprises on a national level and provides a platform for exporters, importers, and suppliers seeking worldwide business opportunities. Through Alibaba's B2B multi-vendor marketplace, Indian buyers can purchase global vendors' products and offer their own items globally. Alibaba's marketplace has approximately 30 million active buyers and millions of vendors.
Shopclues is another player that is well-known for its diverse product offerings in categories such as fashion, mobile, gadgets, sports, and kitchen. It has more than 50 million registered users and 25 million unique monthly visitors. Additionally, the multi-vendor marketplace is home to more than 6 lakh merchants and over 28 million products. It recently partnered with ShemarooMe, a renowned provider of over-the-top video streaming services, to offer digital streaming services.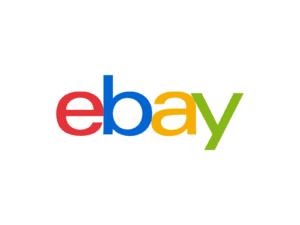 eBay is an online marketplace for the purchase and sale of new and second-hand goods. This online marketplace supports both business-to-consumer and consumer-to-consumer transactions. eBay is accessible in 180 countries and allows for the purchase and sale of a wide variety of items. eBay generates income by charging sellers for product listing and commission on product sales. Thousands of sellers operate on eBay India daily throughout 2000 product categories spanning a broad range of categories such as Lifestyle, Media, Collectibles, and Electronics. On any given day, eBay India has more than 2 million active listings.
BookMyShow is India's largest online ticket distributor. It has expanded to provide ticketing services in five countries since its inception in 2007, including India, United Arab Emirates, Sri Lanka, the West Indies, and Indonesia. BookMyShow is India's one-stop-shop for booking entertainment and fan merchandise. It covers movies, events, plays, sports, activities, tickets to landmarks, and selling fan apparel.