If a buyer has to pick between purchasing at a brick-and-mortar store and shopping online, the odds are that they will opt for internet shopping. For the ease of shopping from one place, people flock to online stores to browse, compare prices, and buy products. Shoppers prefer online marketplaces, just like they love department shops and the convenience they offer. There are numerous advantages to selling your products on marketplaces as a store. Each marketplace provides a different set of features suitable to different target audiences. The following are the top 10 B2C marketplaces for online shopping worldwide.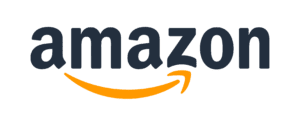 Amazon is one of the most well-known online marketplaces. It's suitable for medium-to-large sized enterprises looking to reach millions of clients and deal with additional business. The Amazon marketplace's stringent product listing standards are one of its most appealing characteristics.
Because Amazon is one of the largest and most trusted global marketplaces for selling and buying, it's incredibly simple to begin selling in new markets. By creating a listing on a local Amazon, any retailer can quickly determine whether his products are appealing to a global audience. They've taken care of everything, from international order fulfilment to localized customer support. It removes the burden of figuring out local payment systems, logistics, and operations from your shoulders.
Etsy is another popular B2C global marketplace where customers can discover unique, creative, and unconventional things. This marketplace is intended to sell handmade items created by the vendor. It is ideal for craftsmen, artists, collectors, and antique and vintage stores. Etsy is a marketplace that connects sellers with shoppers looking for unique items and encourages entrepreneurs to pursue their passions. Etsy is popular with users because of its simplicity and tools for maintaining and growing a small business. Additionally, they provide excellent customer support and free advice on maintaining an Etsy store.
Wish is a rapidly growing mobile-first online marketplace where buyers can explore and purchase things from third-party sellers. Wish employs a unique method compared to other ecommerce marketplaces: it makes shopping enjoyable by including gaming aspects. Vendors do not pay a set fee; instead, they are paid a commission only when purchased. The platform's shoppers are presented with a shopping feed tailored based on the user's browsing and purchasing behaviour. This personalized feed keeps shoppers engaged and addicted to the Marketplace while also making it simple for sellers to reach new and relevant audiences. Online retailers have access to many smartphone users and free product targeting through the Wish Mobile App. All of this contributes to the appeal of Wish's business model. If you're considering global expansion for your business, Wish is an excellent B2C marketplace for selling online.
eBay was one of the first online marketplaces established in 1995 in the United States. The online auction and shopping site is currently available in 30 countries and features over a hundred million users and twenty million sellers. It's the ideal marketplace for anyone looking to sell anything at an auction price, from collectables and appliances to clothing and accessories. One of the primary reasons for choosing eBay is the simplicity of registering as a user and selling in front of a global audience. Instant access to millions of buyers is not a trivial matter. There are two types of trading fees to consider when selling on eBay: an insertion fee when creating a listing and a final value fee when your item sells. There are no upfront, monthly, or annual fees. To expand your business's global reach, you can register for a premium membership to your eBay seller account.
Walmart Marketplace is ideal for small and medium-sized businesses looking to expand their reach. Even better, there are no monthly, yearly, or initial setup fees. Walmart is solely reliant on commission fees. If you believe your products would complement Walmart's existing online product portfolio, the first step is to complete the Walmart application. There is an application process to become a seller on the marketplace and you will have access to over 100 million monthly shoppers once approved. Because Walmart has been around for so long, shoppers are highly familiar with the brand. You can leverage this recognition as a marketplace seller because your listings will appear similar to Walmart's. You can leverage your pricing, customized shipping, and return policy information for high-traffic product categories to differentiate yourself and increase sales.

Moreover, Walmart's Marketplace provides access to its customer service and security features. This B2C platform integrates with various service providers, allowing you to automate as much of the selling process as desired.

Facebook is one of the most popular social networks on the internet, with over a billion users. Since its inception, the Facebook Marketplace has grown to over 700 million users, retailers, and professional sellers. Selling on Facebook Marketplace is simple, and it includes a variety of features tailored to businesses and frequent sellers. As a retailer, you'll need to sync your current inventory and wait approximately one week for Facebook to review and approve your products for sale on their online platform. In addition to having a sizeable monthly user base that use it to browse, purchase, and sell things, Facebook Marketplace is an attractive option for new business because there are no preset listing fees or charges.
Shopee is a Singapore-based B2C ecommerce marketplace that now offers services to buyers and merchants in Southeast and East Asia and several Latin American nations. It is a socially driven, mobile-first marketplace. Shopee debuted in Singapore in 2015 and has since extended to 15 other countries, including the Philippines, Taiwan, Thailand, Singapore, Malaysia, Indonesia and Vietnam. Shopee began as a consumer-to-consumer (C2C) marketplace but has subsequently shifted to a business-to-consumer (B2C) model. Furthermore, Shopee is a leading ecommerce site with solid logistics and shipping terms, so you receive the benefit of fast and trustworthy shipping.
With over 2 million visitors each day, Target is another tremendous B2C marketplace. Target Plus is a market leader in online commerce, allowing you to connect with people who shop on Target's platform. Target does not charge you to display your products on their site, but they charge a tiny commission on your sales. You can obtain an invitation by contacting a representative from Target, or you can work with a digital marketing firm to assist you with the application process. If you decide to create a storefront for your business on Target's platform, you can offer your products to millions of customers worldwide.
Rakuten is Japan's largest eCommerce marketplace, with over 120 million active users offering eCommerce, fintech, digital content, and communication services. It's a worldwide marketplace headquartered in Japan that can connect vendors with a sizable audience. Rakuten is a fantastic fit for medium to large merchants looking to expand their business beyond North America. Once your application to become a seller is granted, Rakuten provides you with a customizable storefront so that buyers can quickly identify your brand.  Rakuten enables 3P sellers to modify their brand identification and policies through customized portals. It provides sellers with tools to increase brand visibility, expert assistance and training, and actionable data to help them succeed. It assigns a dedicated E-commerce consultant to each online seller. Rakuten has the potential to be an excellent channel for increasing sales in the coming years.
Newegg is among the largest B2C Marketplace with over 35 million customers in 20 countries. Newegg is best recognized as a technology retailer, selling desktops, laptops, mobile devices, and various devices such as video games. However, it has gradually expanded its product range to include garments, arts & crafts, jewellery, and home items. If you're a well-known merchant of technology products, Newegg is the place for you. Because of the high demand for electronic products around major holidays and special occasions, Newegg is also an excellent fit for seasonal merchants. Newegg assists vendors in this endeavour by providing access to marketing and merchandising programmes. Relying on the popularity and excellent reputation of this Marketplace might be a tremendous boost for small businesses. Newegg is an ideal platform for global vendors to attract a tech-savvy, high-spending niche.
Online B2C marketplaces can be reasonable solutions for small business owners looking to create a presence in the market since they provide access to a growing number of purchasers looking for the specific things you're providing. The B2C model enables entrepreneurs and their customers to interact with each other. Such platforms benefit from locating everything you need and a diverse selection of commercial offerings on a single platform.