Selling online is a highly competitive environment that tests even the most skilful entrepreneurs. However, the overwhelming consensus is that establishing an online shop is well worth the initial hassle. Without ever leaving your work desk, you can sell beyond the boundaries of your region, nation, or even continent.
Trying to figure out how to sell online can be challenging. Here is a complete guide that will teach you everything you need to know about selling online. 
Find the right product to sell online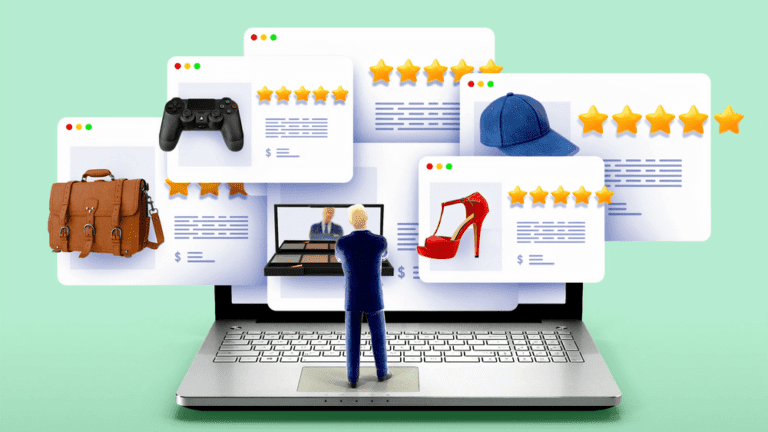 "Don't find customers for your products; find products for your customers" – Seth Godin. Your online store may be top of the range, but you won't do well if no one wants to buy what you sell. So how do we learn what products to sell online? 
Choosing what to sell is arguably the most important decision you will make as it will determine the demand for your product, price and profitability, market competition, sales, and marketing. It's also one of the most complex decisions you will make. In general, you will be looking for a product that meets these requirements:
It should be possible to make money from the product. This is a reasonably self-evident scenario. Don't forget to include delivery, packing, and marketplace charges in your numbers.
The product is in fair demand. One of the most common errors online sellers make is jumping headfirst into selling a specific product without first conducting market research. Avoid being that person who is left with a garage full of items they cannot sell.
Make an effort to become deeply acquainted with popular items on the most popular online marketplaces, such as Amazon, eBay, Aliexpress, and Alibaba.
Choose the right E-commerce model
Before you begin selling online, there are many different business models to consider, each with its own set of advantages and disadvantages. You'll want to consider carefully which business model is the right fit for you. They all involve varying degrees of financial investment and will influence how the business is structured.
1. Dropshipping- Dropshipping is a business model in which retailers do not maintain inventory for the goods they sell but instead buy them from a third party who then ships them directly to the consumer. Perhaps the most significant benefit of this process is that the merchant is not required to maintain inventory or manage goods or fulfilment directly in contrast to the traditional retail model. This strategy enables merchants to sell online without having to worry about Inventory Management.
2. Sourcing- Sourcing goods from wholesalers is a more conventional model of retailing. It is used by both brick-and-mortar and online stores. After deciding on the product(s) to sell, you locate a reputable wholesaler and purchase the product(s) in bulk. Purchasing in bulk necessitates a substantial initial investment. On the plus hand, you'll usually receive your goods at a lower price than you will by dropshipping. This means that each time you make a sale, you will earn a higher profit margin.
3. Selling your Own Products- If you're talented, imaginative, or possess a special talent, you can absolutely create your items and learn how to sell online. Whether you make hats, carve wooden chopping boards, or develop new inventions in your bedroom, there is almost always a demand for your products.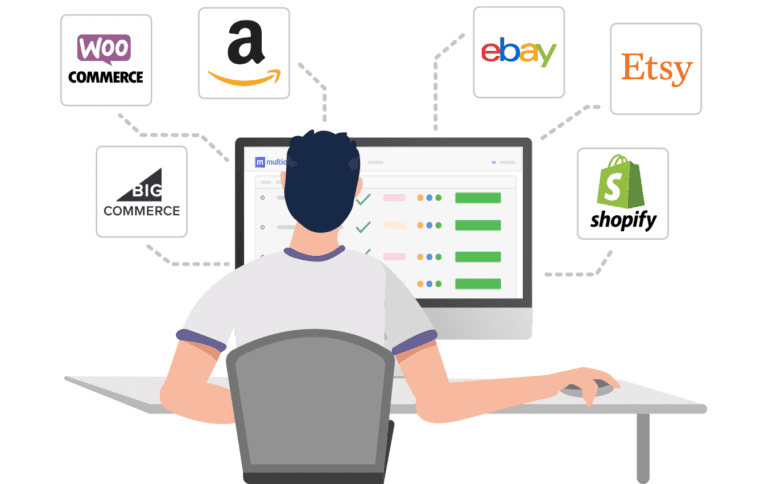 There are many ways you can sell on Internet. Let's look at each one of them.
1. Sell on Online Marketplace
There are many channels for selling your products, but the two largest are unquestionably eBay and Amazon. There are, however, several viable alternatives, like creating your website using SaleHoo, Shopify, or WooCommerce. Let's take a look at some of the best online marketplaces for your business venture.

eBay- eBay is ideal for selling various products, including used goods and one-of-a-kind pieces acquired at liquidation sales. The issue with eBay is that prices can be very low, and it can be challenging to make a profit on many products. When exploring the eBay marketplace, you'll want to ensure that you're selecting the correct product.
Amazon-  Amazon is a little more "upscale" than eBay, owing to the extensive screening process needed to sell on their marketplace. Having said that, you can sell goods for significantly more price than on eBay. Additionally, they have increased site traffic, and people can see you as an actual shop.
2. Sell via Social Media
Along with marketplaces, social media platforms such as Facebook and Instagram allow you to reach prospective customers. For example, you can create a Facebook store to display your inventory to Facebook users. Interested parties may then add your products to their cart and check them out directly on the website. However, if you prefer to build an individual eCommerce website, Facebook still provides many ways to sell online; you can sell goods through your Business Page through advertisements or Facebook groups. 
You can collaborate with influencers through social media. You may provide influencers with samples of your products in exchange for shoutouts. By searching for relevant hashtags, identify influencers in your niche, and then collaborate with them to promote your products through stories, videos, and tweets.
3. Create your Online Shopping Website
Having your own store gives you greater freedom, less competition and no seller fees, but it's a little trickier to set up. You can use platforms like Shopify to quickly set up an online store or integrate a plugin like WooCommerce with your WordPress site. However, when you have your website, you are responsible for everything. If you have a large inventory, you will need to lease a warehouse. You should seek out a committed third-party logistics (3PL) partner who can provide Fulfillment Services for your online business and assist you in growing.
Benefits of selling online
Every day, millions of people use the Internet to browse for products and services. Online shopping continues to grow in popularity as a convenient way to purchase products that allows for purchases at any time of day. Taking advantage of this trend is starting to look like the ideal way to launch an online business.
1. Your business is at your desk- You can work from home, spend your hours and decide how much you want. Every place in the world can become your office if you learn how to sell online.
2. Low Investment- When it comes to selling on the Internet, you don't need to spend a lot of money at first. You can sell online and create a profitable company in just a few months with minimal overheads, such as paying for website hosting and running some online advertising.
3. Make money 24/7- Whereas physical shops are limited to opening and closing times, online shops run 24/7. You can generate revenue in your sleep essentially if you have a steady stream of transit into your shop and refine the conversion into a good standard. This business model doesn't take a genius to see its potential.
How to become a good online seller?
Now that you have understood how to sell online and your shop is up and running, it's time to grow your business online.
Customer Service- Treat all customer contact as if it were the first and last customer. Maintain a professional approach, be truthful, and provide all requested information. Your customers are the lifeblood of your business. Without them, your online shop is effectively non-existent.
Analytics- If you cannot monitor it, you cannot improve it. You have to monitor everything related to your online shop. Inventory, Orders, Product, Invoices etc., should be well maintained inside your store. You should analyze your new product sales, your returning customers to find an effective marketing strategy for your business.
Promotions and Offers- Your eCommerce shop should always maintain promotions and sales on your products. Whenever your latest creation is ready to sell online, market it to your existing customers. To ignite their interests, you can email them with a coupon code. By advertising and marketing campaigns, you must keep your online store in front of everyone's eyes all the time.
It can be hard to know where to start when learning how to sell online. We presented in this guide some of the most common and effective methods of selling your products online. Consider the following: setting up an online store is nearly free. There are few risks involved due to the lack of an initial investment. The factors deciding your business's success are entirely within your power. If you have the time and resources to go it solo, keep in mind that sooner is better than later.