An e-commerce store is one of the simplest methods to begin selling your products online. Online stores consolidate all of the components required to create, manage, and sell your products in one spot. It truly is a one-stop-shop for everything you need to establish and run an internet business. When creating your online store, be sure to incorporate the following vital characteristics. Together, these features contribute to the storefront's status as a true all-in-one solution.
1. Detailed Product Description
No matter how fantastic your products are, your customers will remain unaware unless you provide sufficient descriptions. Accurate and complete information enables customers to understand the product better and make an informed decision. Customers should ideally be able to view multiple photos of a product before making a purchase, including an up-close or enhanced view. To display multiple photographs of a product on your site, the store's product gallery must allow for uploading and viewing multiple photos per product listing.
Allowing buyers to personalise things is a significant internet trend. By adding a monogram, engraving a phrase, or changing the colour or design, your customer should be able to customise it. Because customisation can be a convincing selling point, your store's shopping cart application should allow customers to enter customisation instructions.
This feature enables you to promote related products all on one page. In other words, once customers have added a product to their cart, you can promote or advise other products. Cross-selling, also known as suggestive selling, occurs during the checkout process and involves recommending other products or services to the buyer based on their previous purchase. Cross-selling is a well-known approach for increasing a customer's total purchase value during a single visit to your online store.
Coupon codes, gift certificates, loyalty and reward programmes or any other special offers can all be used to attract customers. Because the complexity of this feature varies, it's critical to examine what each storefront solution can and cannot achieve. For instance, certain online stores allow you to deduct only a specified percentage or a fixed price. Other stores permit special promotions such as buy one get one free offer.
Today, there are many social media platforms, including Facebook, Pinterest, Instagram, Snapchat, YouTube, Twitter, and LinkedIn. Your customers want to contact the business through these sites, but the manner in which they do so is fast evolving. Online customers today utilise social media to communicate with and discuss businesses, obtain special deals and coupons, make purchases from businesses, and even assist in selling your products to their friends. Frequently, customers want to be able to review and rate businesses on different social media websites. An e-commerce store should include the functionality required to facilitate the most, if not all, of these interactions.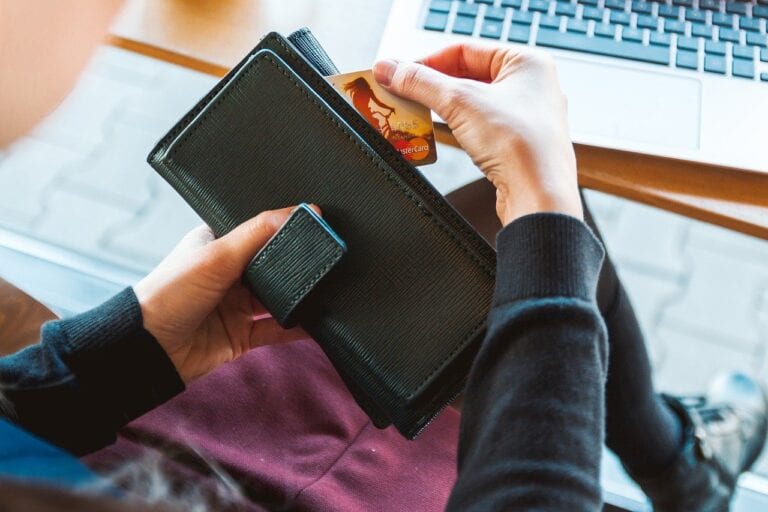 A excellent online store should support a variety of payment gateways, ranging from PayPal to Stripe as well as international gateways if necessary. Validate that the payment gateway you use supports various payment methods like net banking, credit cards, debit cards, digital wallets etc. This will help you battle shopping cart abandonment, in which users leave your site without purchasing the things if they can't find their preferred way of making a payment.
7. Integrated Shipping Solution
Bluedart, Delhivery, DHL, and FedEx are some of the most prominent package and courier delivery networks. And to ensure that your consumer receives their product on time, you must integrate your storefront with one or more of these delivery partners. You must ensure that the integrated courier services are available in the zip codes where your consumer resides. Your store should interact with various courier partners to ensure that delivery options remain consistent even if one service abruptly fails.
Numerous factors affect the pace of a storefront, and predicting how the store's functionality will run is not always straightforward. The best way to determine this is to visit several of your storefront's featured services and observe whether there is a lag in processing time. Customers abandon your store before purchasing due to the slow speed of your store. It creates an unpleasant initial impression in the minds of your customers.
You'll need sufficient storage space and broadband transfer for your ecommerce site. Even if your online store is small at first, you need room to expand without instantly being penalised with a higher bill.
9. Third-Party Integration
Your internet business will almost certainly employ various tools and software, ranging from bookkeeping to customer relationship management (CRM) solutions. In an ideal world, several of these instruments would integrate or function in parallel to maximise results. Your ecommerce store, in particular, should integrate with as many of your other business tools as possible. Additionally, numerous APIs (application programming interfaces) can be used to access and integrate additional features and tools. When selecting an e-commerce shop, it's critical to consider the third-party solutions it supports, as well as the breadth and depth of its API library.
10. Ready-to-use Templates
One critical feature of an e-commerce store is that you should have access to various templates for customising your website's pages. If you are not a skilled web developer, predesigned web page templates help simplify the process of setting up your store. An e-commerce system should offer a diverse selection of template styles and allow for some customisation level to be genuinely valuable. You can select templates organised by category or industry, for example, sports or clothes store themes. This strategy takes current design and colour trends into account for that business type, making getting started even easier.
Things that were once offered as physical things, such as CDs, audio cassettes, and video games, are now only offered digitally on the Internet. If your store supports electronic products, e.g. ebooks and songs, they can be downloaded at the customer's request. The ability to download certain products in digital format (such as PDF files, music files, or video) or digital services is rising. Your store should absolutely support these products because they require no warehouse space and can provide significant profit margins.
12. Search Engine Friendly
Search engine optimisation (SEO) is getting recognised as a key e-commerce feature constantly. Almost every customer searches for their requirements on search engines such as Google. It is critical for search engines to correctly index and optimise your online store. Organic traffic is essential to the success of any internet business. Having properly categorised and optimised individual product pages and images are becoming an increasingly critical component of ensuring that your store appears in search engine results.
Online shoppers increasingly prefer to shop for and purchase your products through smartphone or tablet; therefore, your storefront should be accessible and suited for mobile devices. This functionality is gaining popularity, but not all e-commerce solutions current have mobile-friendly web pages. Your ecommerce store should support AMP (Accelerated Mobile Pages) for mobile users, as this aids in search engine optimisation.
14. Reports and Analytics
Your store should be able to track sales, refunds, and invoices, among other things, to offer you the maximum amount of insight or business intelligence. Along with the tracking and reporting capabilities, your e-commerce shop should have tools for analysing traffic patterns and data on how your customers interact with your site's pages. Many of these questions can be answered by a robust analytics platform integrated into the storefront.
Each storefront should include a section for rating and reviewing the products. Nothing is more reassuring than referrals from satisfied customers. Additionally, negative ratings assist the store owner in working to improve the product. Additionally, it protects buyers in avoiding purchasing faulty products from an ecommerce website. Ratings also aid in determining which items in your store offer the highest level of customer satisfaction.