What is an online marketplace?
An online marketplace is a type of e-commerce website that facilitates the exchange of goods and services between sellers and buyers. It is frequently referred to as an electronic marketplace, and the website owner manages all transactions. Anyone can use online marketplaces to reach out to potential customers interested in purchasing their products.
Sellers can publish their product offerings on the online marketplace's website, along with price and details about the product's characteristics and attributes. Customers can search for and explore products, compare prices and quality, and purchase directly from the seller.
Each online marketplace is distinct in terms of its standards, product categories, listing costs, and target audience. Therefore, if you want to ensure you're choosing the best option, some preliminary research is required. You'll want to understand the various strategies for selling on marketplaces, which ones offer the best potential for your products, and what you need to do to get started smoothly.
Why use an online marketplace to sell?
Online marketplaces are expanding at a rapid pace these days. Due to the growing popularity of ecommerce marketplaces and online selling, these channels are continually devising innovative strategies to keep clients pleased.
This means that most marketplaces will take considerable measures to make marketing, selling, and fulfilling easy for brands and sellers. Following are some of their benefits-
Higher Sales:

Online marketplaces enable local businesses to access a much larger audience than a traditional brick and mortar store would. You can introduce your business to prospective customers regardless of their geographic location. This allows you to promote and distribute your products to a wider audience than you would otherwise have access to.

Automation:

Given recent technological advancements, online businesses are more conducive to automation than traditional ones. When you create an online marketplace, you have complete control over how your products are presented, their prices, the orders you take, the logistics, data analytics, etc. With the extensive automation capabilities provided by an online marketplace, you can devote more time to the actual product rather than the day-to-day operations of your business.

Lower Costs:

If you choose an offline mode of business, you need to consider renting a store, hiring employees to run the store, and various other costs. On the other hand, if you establish an online store, these expenses are eliminated. You will just need to pay a nominal charge for the website, marketing and promotions.
Here is the list of the top 15 online marketplaces that you can consider to sell your products.
Given the continued growth of worldwide ecommerce sales, it's expected to see Amazon ranked among the top online marketplaces. One of the primary advantages of selling on Amazon is the opportunity to reach its 100 million Prime members. 
How did Amazon become such a successful e-marketplace? People have developed a sense of trust in Amazon and the products they purchase on its platform. Amazon is well-known for vetting vendors and removing counterfeit products. Additionally, Amazon Prime enables it to deliver items in one day (in some locations). And it offers fantastic rates and deals, which is why people continue to purchase there.
Amazon provides sellers with a variety of options. You can sell your products directly on the site and handle all shipping responsibilities yourself, or you can use Amazon FBA to have these jobs taken care of for you.
eBay is an ecommerce website that was one of the first virtual sales platforms, having launched in 1995. According to the most recent eBay data, it has over 1.7 billion listings and 187 million users worldwide.
You can sell almost anything on eBay, from everyday products such as shoes and watches to bizarre items such as popcorn-scented pillows and bottles of air.
Consider eBay's selling fees if you plan to sell on the site. It charges a non-refundable listing fee for every product and an additional insertion cost if the identical item is listed in multiple categories. Additionally, it sets a final value fee (typically between 10% and 12%), which is determined as a percentage of the total selling cost, including shipping and handling expenses.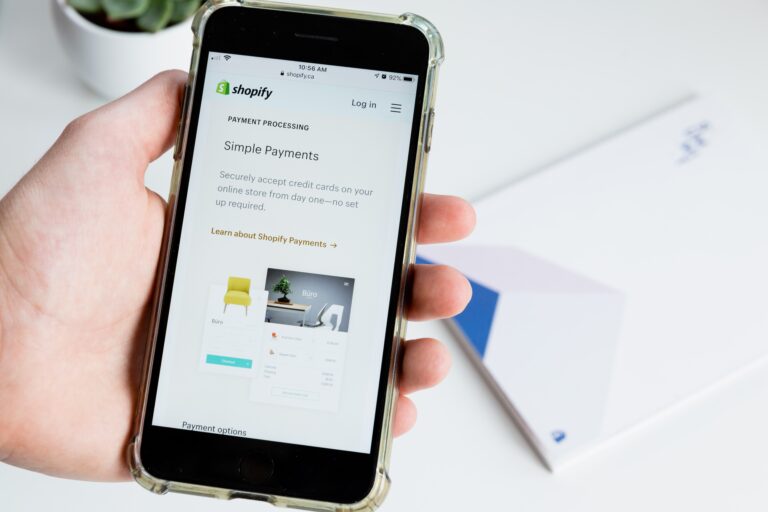 Shopify's ecommerce platform makes it simple to get started without requiring technical expertise or a large budget. Shopify currently powers over a million businesses and is well-known for its low rates, professional designs, and smart marketing tools.
If you seek to create a Shopify store, you can select from more than 100 built-in features templates. You get your own website, SSL certifications, blog, abandoned shopping cart recovery, and plenty of other beginner-friendly marketing tools for a small monthly price of $29 per month. You can sell products on your website or through numerous marketplaces like Amazon or eBay and build tailored shopping experiences that result in increased sales.
Etsy is a well-known online marketplace for selling handcrafted goods. Due to its simplicity, it is one of the most excellent platforms for selling things online. Each item you sell on Etsy will incur a $0.20 listing fee, and each listing is valid for four months. When you make a sale, you'll be charged a transaction fee of 5% of the displayed price, plus any shipping or gift-wrapping fees.
If you're new to online retailing, Etsy is an excellent platform for selling your products. You'll have access to its active buyer network and fantastic marketing tools.
Rakuten is often called the "Amazon of Japan." The Rakuten marketplace, Japan's largest B2B2C (Business to Business to Consumer) ecommerce site, has recently expanded overseas, including a programme for US ecommerce sellers. It offers shopping, banking, and telecommunication services, among other things.
Similar to marketplaces such as Amazon, you can sell an unlimited variety of products, including clothing, books, sports, and subscription boxes.
Rakuten has accumulated over 50,000 merchants and 115 million global customers to date. Businesses wishing to sell on Rakuten must be registered in the United States or Japan; otherwise, they must apply through a service partner.
AliExpress, founded in 2010, is Alibaba's international ecommerce marketplace, with users from over 230 countries and almost 20 million daily visits. Individuals and businesses can sell on the site, whether they are manufacturing products or adding an AliExpress dropshipping model to their online store.
AliExpress charges a commission fee of between 5% and 8% on each transaction, depending on the product category. Otherwise, there are no administrative or arrangement fees associated with selling on the site.
If you are looking for a very uncomplicated and basic platform for selling online, Craigslist will satisfy your requirements perfectly. To put it simply, it is a platform where you can list virtually anything that you would like to sell. The benefit of using Craigslist is that you can list your products without having to pay anything. When it comes to local buyers and sellers, Craigslist is the go-to selling platform for people who like to meet in person to finalise a transaction.
Handshake is a wholesale platform that was created to make it simple for suppliers and retailers to interact. You can sell one-of-a-kind, non-mass-produced products in categories like fitness and yoga, jewellery, and food and beverage. The Handshake team carefully selects each seller.
Handshake is integrated with Shopify. In comparison to typical wholesale marketplaces, which require manual maintenance and an excessive number of CSV uploads and excel sheets, this integration enables wholesale vendors to manage inventory, track sales, and fulfil orders all in one spot.
Newegg is an e-commerce marketplace specialising in electronics and hardware. Newegg is the largest online electronics marketplace, with over 40 million customers in 20 countries. Additionally, it offers items from other categories, such as home, tools, health, and sports.
Sellers pay commissions ranging from 8% to 15%. The precise commission fee will vary according to the product sold. Sellers can choose between setting up their own seller store and managing the more delicate details or using the Shipped by Newegg (SBN) fulfilment service.
Additional advantages include cross-border fulfilment, customer support, and guidance from a Newegg marketing manager.
Target is a well-known retailer in the United States, where shoppers purchase apparel, accessories, home decor, toys, gadgets, food and much more. In February 2019, Target launched Target Plus to expand its online offerings further.
If Target accepts you as a Target Plus vendor, you will be allowed to offer your products on this well-known global platform. Buyers choose Target Plus because it is a well-known brand with a diverse selection of products. Additionally, consumers receive the same Target perks as if they were shopping in-store.
Bonanza is a Seattle-based internet marketplace that is rapidly expanding. It is relatively, but it's swiftly gaining popularity as an eBay alternative. Consider Bonanza to be the intersection between Amazon and eBay. On Bonanza, you'll find more original and handmade things than on eBay but fewer branded items than on Amazon.
Bonanza does not charge you to list your products on its website. After you sell, it merely takes a small fraction of the total transaction amount. Additionally, because many Bonanza sellers also operate their own online stores, you may combine Bonanza with platforms such as Shopify to simplify the management and sale of products.
Flipkart began as an online bookstore in 2007 and has since grown to become one of India's largest online selling platforms, with over 100 million customers. Customers can vote for their favourite brands and goods on Flipkart. Retailers can sell everything they want on the platform, including fashion, home essentials, grocery, and lifestyle products.
Flipkart is backed by Walmart and holds the majority of the Indian ecommerce market share. If you are looking to expand your business into the Indian market, Flipkart is the ideal online selling platform for you.
Houzz is a Scandinavian online marketplace for home furnishings, including a diverse selection of sellers in more than 900 categories. To apply to sell on Houzz, contact their Seller Support team. After being accepted as a Houzz seller, you may begin listing and selling your products via Houzz Seller Central. It charges a 15% commission on products sold on its marketplace. Houzz is quite selective when it comes to product listings. Ensure that your listings are descriptive, straightforward, correctly organised and classified, and emphasise feature benefits.
If you offer home decor, furniture, mattresses, or any other type of household item, Wayfair may be a good fit for you. The site, launched over 17 years ago, now has over 11 million active users.
It uses a dropshipping model and refers to its third-party vendors as "partners." When a shopper puts an order on Wayfair, it is routed to your warehouse, where you pick, pack, and ship the goods to the customer – all while Wayfair covers the cost of shipping.
Wayfair does not charge its partners any fees or take a share of their sales. Rather than that, it pays them the wholesale price for the items and then increases the retail price. Wayfair is an excellent option for high-quality, speciality home items that may not fit Amazon or other budget-friendly marketplaces.
MyDeal is an Australian marketplace with over one million products spread across 3,500 categories. It receives over 5.4 million visitors per month, according to the company. It is exclusively a marketplace, which means that it does not offer any of its own products, but solely those of third-party sellers.
While you can sell things in a variety of categories on the site, it tends to specialise in large items such as furniture, homewares, etc. Because MyDeal does not provide fulfilment services, sellers must coordinate their own shipping or contract with an outside logistics business.