Are you a newbie in Supply Chain Management? Couldn't you manage the supply chain last holiday season and incurred losses?
If yes, then be ready as we approach the critical holiday season; the collective concern is almost evident. There are many more unknowns than knowns, making it harder to plan for businesses traditionally the most demanding and lucrative stretch of the year.
Three months before Black Friday and Cyber Monday, there are no predictions about total retail expenditure. Businesses have been compelled to look internally and examine their data more than ever before to estimate fourth-quarter sales and choose the best holiday strategy.
For most businesses with supply chains to manage, the holiday season from Halloween through New Year's Eve is a whirlwind of activity. Consumers stock up on everything from costumes to cranberry sauce to candy canes, and sellers must be prepared to match consumer demand's sharp fluctuations. Unofficial holidays such as Black Friday and Cyber Monday contribute to the massive surge in demand by offering customers significant discounts. Maintaining a pleased customer base and a seamless operation is always a challenge during this hectic season.
Common problems faced in Holiday Supply Chain Management
Before discussing how you can prepare for the holiday season, it's important to look at the problems arising during the season. These are the root cause of an inefficient supply chain:
1. Abnormal Losses at Delivery
In the holiday season, the delivery service dances on the beat of escalated orders. The unexpected rain/ storm or the scorching sun can damage the orders. Due to the increased demand and lack of logistics, the carriers get overloaded also. The congested traffic creates unnecessary delays in the season. 
Everyone wants to be happy in the holiday season, but some people identify it as an opportunity to steal from the congested warehouses. As a result, one needs to have additional security. The abnormal losses due to weather, overloading and theft occur at an alarming rate during delivery.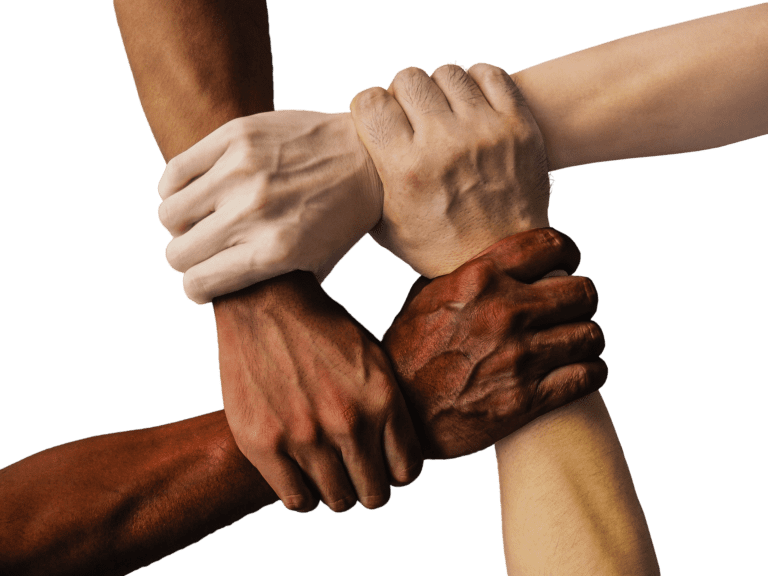 The overcrowded roads and shops cause much noise. This noise usually turns into the noise of disputes and disagreements. With the hectic all-day schedules, the vendors and the partners may get into little arguments. Even though your organisation isn't involved in this situation, it still has to pay the price of this miscommunication. It would help if you started planning things at the right time to avoid strain in communication lines. Always build and maintain healthy relations with the insiders and the outsiders for all-time smooth operations of the organisation.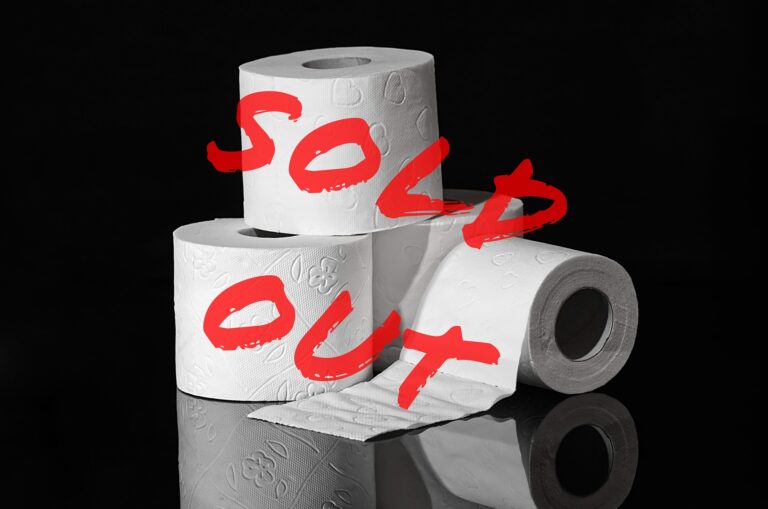 Have you ever woken up from a nightmare where you are short of inventory?
We know you don't even want to imagine it. 
However, this is one of the biggest issues companies face in the holiday season. It simply leads to a decline in the number of sales. In the holiday season, no one waits for a specific product. The unavailability of one product means getting substituted by the best alternative. If you cannot match the demand of consumers, you are only decreasing the sum of money you could have earned. If you manufactured the product, the demand for your product will likely vanish in the market by that time. 
4. Less Planning, More Cost
Ever heard "Being Killed by Success."
This happens when you pay an extra cost because you were unable to plan a good strategy. If you are overselling a particular product, it implies that now you need to manufacture it separately. Manufacturing a single product at odd times costs extra bucks as it requires over-time. 
If you didn't forecast the needs of customers correctly, you would incur a huge loss. If the number of defective and delayed products rises, your loss is destined. So, one needs to plan and prepare for the holiday season strategically.
Dive in to understand what you need to prepare
1. Track and consolidate the data
Do you remember what you had for dinner two weeks ago?
We heard your NO.
So, how can you remember the volume and flow of your business during the past few years if you haven't compiled it in one place? Get up and collect all the bills, contracts and other official paper you kept in drawers. As these data are the key element to manage the supply chain, it will be the basis of forecasting trends, associated risk, deciding goals and making strategies to escalate profits. 
After tracking all the necessary data, ensure that it is made available to multiple systems and users. If the data is circulated in every department through a centralised platform, it boosts mutual trust and transparency. Now, everyone from higher management to on-field workers will work towards a single aim to optimise sales and profit in the holiday season.
2. Forecast your customer behavior
Have you ever ordered food without choosing what you want to eat from the menu?
Of course, NO. 
So how can you manage your supply chain before figuring out what your customer wants? It is essential to understand the needs of customers. Before the holiday season, it's crucial to observe and analyze the consumer's needs thoroughly. Always have a buffer at the warehouse to cover your possible margin of error. You should monitor the consumer reports to forecast the trends of demand and supply in the holiday season. It will help you to understand which product is going to be in high demand this season. 
The next stage will be to put efforts and bring positive outcomes by developing a supply chain planning strategy. The required execution of the strategy will reduce your risk of running out of stock. As a result, the customers will be satisfied with the desired product on time.
3. Communicate: Both externally & internally
The bigger the goal, the bigger the team is required to achieve it. Also, the large team demands communication. Always remember that communication involves both speaking and listening. So in the holiday season, you should have more communication with the team. Entertain all new ideas as you would never like to miss a great business idea that can give you an edge over the competitors. 
Release fascinating seasonal jobs advertisements in the market and train them before the season. The data and analyzed customer trends should be communicated to everyone. Constant communication with trading partners and the internal team will help you resolve the problems at the initial stages. Alternative plans must be discussed with everyone to avoid chaos.
A smooth communication channel with suppliers, manufacturers, and logistics should be maintained. Get involved with stakeholders to review problems and comprehend the issues faced in the last holiday season. Make sure they are taken care of this time with the right action plan. 
4. Streamline the internal process
Are you sure, after a well analyzed and planned strategy, no mistake is going to happen?
It's 50-50!
The favorable situation for us would be to assume some issues are going to occur. However, you need to ensure that they don't disrupt your operations. This is known as streamlining the internal process. It would help if you are alert in the holiday season with up-to-date monitoring, alerting and tools. 
You can do the following things to reduce the probability of glitches:
Regularly check to identify and review any new problem.

Actively observe the early signs of trouble.

Make a backlog team that can handle these issues before any significant loss.

A cross-functional team on 24*7 duty for rapid queries. 
5. Check and Re-check: Equipment, Procedure
To be on the safe side, you should clear the decks beforehand. As they say, prevention is better than cure. We understand that no one in this global market would ever wish to miss the vast earning opportunity and goodwill in the holiday season. It's the loss of money and customers who are the real king of the market. So, it is essential to test all the new equipment and procedures throughout the holiday season. 
When it's the peak time of sales, the addition of carts, technology, forklifts, among others, are usually made to escalate productivity. So, it becomes vital to check and even re-check all the new installation and equipment. If you are planning to install new servers or access points, don't waste time. Although technology makes manual work more manageable, it takes much time to comprehend each part. So, it's advisable to keep a double check on equipment, procedures and technology until the end of the holiday season.
6. Tackling Shipping Costs
Amidst the pandemic, the demand for fast delivery has increased, and it can rocket up in the holiday season. You can use these two strategies to decrease last-mile delivery costs:
Crowdsourced Fulfillment: Crowdsourced delivery, alternatively referred to as crowdsourced shipping, is a new method of fulfilment that relies on networks of local, non-professional couriers to deliver products to clients' doorsteps. 
Diversify Your Carrier Mix: With increased online sales remaining stagnant during COVID-19, merchants want a reliable supply chain capable of meeting demand—and 2021 demonstrated that single-carrier shipping techniques are not the answer. A diverse carrier mix can assist businesses in managing growth and increased volumes while saving money, improving the customer experience through speedier delivery, and expanding capacity. 
The holidays are an exciting time of year, but they can also be stressful and challenging. If you want to enjoy the season without any hassles or worries about running out of inventory, then follow these simple steps for ensuring that your supply chain is prepared before the holiday rush begins. We've included helpful suggestions for preparing for the holiday season with minimal stress! Explore these techniques to increase your profits throughout the holiday season.