Launching a dropshipping business is an excellent introduction to entrepreneurship. You'll be able to sell things directly to customers, set your prices, and market your own brand. You are not even required to pay for goods until it is sold to a consumer. It's an ideal entry point into online business because it involves less financial investment and does not require a facility to get started. Thus, if global ecommerce statistics are any indication, launching an ecommerce dropshipping business is an increasingly profitable alternative at the moment. Following are the key steps to start your dropshipping business and start selling online.
1. Select your product niche
The first step in launching a dropshipping business is determining which product categories you want to sell on your online shop. The niche you choose must be laser-focused and differentiate you from the competitors. When choosing a niche, you should keep the following considerations in mind.
Product Demand: You should ensure that the product you wish to offer is in high demand. You don't want to sell something that no one wants. Additionally, you might look for things that meet seasonal demands and sell them, such as woollen clothing during the winter or gift cards during festivals.
Attractive Profits: Choose a product with an attractive profit margin. Because the primary focus of a dropshipping business is customer acquisition, it makes little difference whether you sell expensive or inexpensive goods. It is preferable to offer a branded water bottle at a premium price than a low-quality bottle at a cheaper price.
Low shipping costs: Even if the manufacturer handles shipping, it acts as a deterrent to customers if the price is prohibitively high. Choose an affordable item to ship since this allows you to provide free delivery to your consumers and absorb the cost as a business expense to increase sales.
A product that is not available locally: Choose a product that is not readily available at the neighbourhood store. It will increase your chances of attracting customers if they cannot locate the goods on the shelf of a local retail store.
Following the selection of a product category, you should consider competitors. Competitors generally fall into two categories: traditional brick-and-mortar stores and other internet online businesses. Consumer electronics and pet supplies face far more competition than other product categories such as vitamins and supplements. A simple Internet search can provide you with valuable information about the competition for your products. You can obtain a list of competitors and their preferred operation location, market prices, and other relevant data.
Acquaint yourself with the various product niches in which your competitors operate. Discover the different marketing methods they do to boost their sales and earnings. Additionally, you should take down the various value-added services they offer and how you may improve them to increase customer acquisition. Take some time to read the customer feedback for a few of the best sellers in your niche. Take note of what consumers enjoy and dislike so you may improve your customer service strategy.
If your product lacks significant competitors, this is not a good sign. That indicates a lack of market for that particular product. Numerous factors contribute to a product's lack of competition, including high transportation costs, supplier and manufacturing challenges, and low-profit margins. Consider products that face competition, indicating a significant level of demand and a viable business plan.
3. Choose reliable supplier
For many ambitious eCommerce entrepreneurs, the most difficult component of starting a dropshipping business is locating a reputable supplier. You rely on suppliers to keep your goods in stock, maintain product quality, and swiftly ship orders to your customers. Your supplier is your most critical business partner as a dropshipper. Choosing the wrong supplier might permanently harm your business's reputation. Consider the following points to choose your ideal supplier.
Must-Have Experience: You want a dropshipping supplier with years of experience. With dropshipping, suppliers assume a great deal of responsibility, and you want to ensure that you can rely on them at all times.
Product quality: One of the most critical and obvious aspects to examine is the supplier's product quality. You want to guarantee that your supplier is capable of delivering a quality product to your consumers. Additionally, it positions you for lower returns and better client satisfaction, creating opportunities for recurring business sales.
Shipping: Another factor to consider is the supplier's shipping policies. Your supplier must have multiple storage facilities to enable low-cost and speedy delivery. Conduct research into their shipping services and different courier partners with whom they collaborate for last-mile delivery.
Customer Service: You do not want to work with a provider who does not respond promptly to your phone calls and emails. While exceptions and faults do occur when running a business, it is critical to quickly take corrective action. Your supplier must be responsive and take proper measures to resolve issues.
4. Choose the right selling platform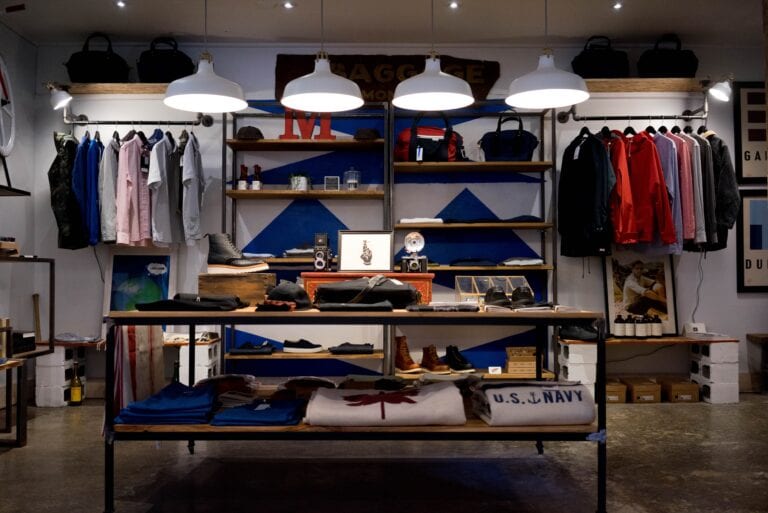 The next stage in launching your dropshipping business is to establish an internet presence via which you can sell your products. There are two approaches to this. You can either register as a seller on ecommerce marketplaces such as Amazon or eBay, or you can construct your own ecommerce store from the ground up using a reputable platform provider such as Shopify or WooCommerce.
Ecommerce Marketplaces
The advantage of selling on established marketplaces is that they are simple to set up, and people trust them. They already have a hugely active and trusted consumer base for you to grab and sell your merchandise to. However, choosing an ecommerce marketplace significantly limits your merchant independence since you will have minimal control over your store's branding, design, and marketing. Additionally, many platforms will charge you a fee for each sale you make and charge you a one-time registration cost.
Create your Online Shop
The quickest method to build an online store that supports the dropshipping business model is to use a straightforward ecommerce platform like Shopify. You don't need technical experience to get started, and it comes with many tools to help you increase sales. Numerous drop shippers launch their personal online store. While this demands a higher initial expenditure, it is genuinely the best long-term strategy for earning money and growing an online business. You have complete control over your store's layout, style, and branding. Additionally, it brings larger profit margins and no per-sale commission expenses.
5. Market your dropshipping business
Now that you've identified your product and established your store, it's time to market your dropshipping business aggressively. This is a crucial stage in the development of your business plan.
1. Social Media Marketing
After you've constructed your online store, one of the first things you need to do is build social media profiles for your dropshipping business, most notably Facebook and Instagram. If you play your cards right, social media is an excellent way to reach thousands of potential customers. Additionally, you can reach out to a social media influencer in your product area to promote your items by sending them free samples and offering their followers a discount coupon.
2. Email Marketing
Email marketing is essential in the dropshipping business. It enables you to acquire potential new customers and engage with the old ones. According to an eMarketer survey, the median return on investment for email marketing is 122%. The majority of ecommerce platforms include an email marketing solution as a plugin. Collect your customers' email addresses and contact them weekly to inform them about new items, deals, and discounts on your site.
3. Content Marketing
Content marketing is important for establishing your brand as an authority in your desired product area. The most frequent method of implementing this marketing plan is by establishing a blog on your online storefront. Create material about the industry in which your product niche operates and promote it on social media. Not only does it create consumer trust, but it can also help you improve your rankings in search engines like Google, which can significantly enhance your organic traffic.
4. Advertisements
Services such as Facebook Ads and Google Ads assist you in reaching your target audience. These services display advertisements to targeted groups, resulting in a significantly higher conversion rate and cheaper investment expenses for your business. Additionally, you may tailor your ads depending on geographic location, interests, age, industry, and various other factors to create more personalized advertisements.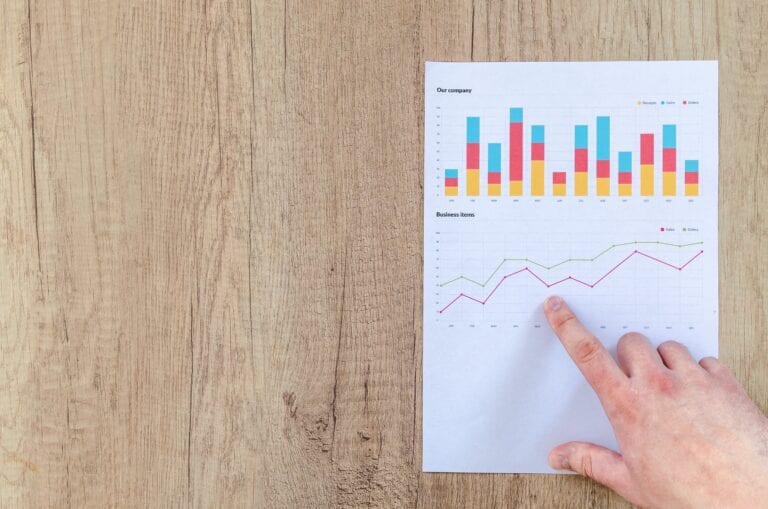 After developing your shop, brand, and marketing strategy, you should begin analyzing the results. You may discover that some marketing initiatives are incredibly successful, while others are less so. Alternatively, you might compare your pricing to competitors and see if you can adjust your pricing to be more attractive.
You may evaluate your organic traffic using a variety of reporting and analytic tools. Establish weekly reports on the impact of your email marketing campaign using your email marketing tools. Additionally, social media sites provide analytical data about your posts, clicks, and engagement rate, which can provide critical insights into your customers' choices and preferences. When you can track each conversion back to the source of the buyer and the path they took on your store that eventually resulted in a sale, you can optimize what works and eliminate what doesn't.
Overall, the most critical component of a successful dropshipping business is continuous analysis and optimization to maximize revenue. It enables you to gain a competitive advantage over your rivals.
We've covered all you need to know about starting a dropshipping business. Briefly, you should work to attain positive relationships with your supplier. Conduct routine audits of your supplier's product quality and service. Continuously improve your online store's marketing methods and organic traffic generation. Maintain a high standard of customer service to ensure that your customers are satisfied and happy. Maintain an active presence on social media and continue to fine-tune your advertisements and promotions to ensure they go viral.
Frequently Asked Questions (FAQs)