So you've decided that starting a new eCommerce business is a fantastic concept. Alternatively, you may have already established one and are wondering what you should do next to ensure its success. Whatever your circumstances, there are several steps you can take to ensure that your eCommerce store does not become lost in a sea of websites and disappear without a trace.
We have covered 10 practical ways to help you boost sales of your eCommerce business.
1. Enhance Customer Service
Customer service is the primary factor that affects consumers' trust levels. After a negative experience, 89% of consumers switch to a competitor. It's relatively simple to give outstanding service, and the financial advantages are substantial. Following a positive encounter, 52% of people make another purchase. Be courteous, prompt in responding, and knowledgeable about the customer's buying history. Provide support across a variety of methods, including phone, live chat on your website, SMS, and email. Support representatives should also manage social media channels and build a quick response practice.
Moreover, given the leadership of major firms such as Amazon and Netflix, content personalization is a trend that every e-commerce retailer must embrace. Consider this: when you display products that are relevant to your customers, they are more likely to make a purchase from you. When you personalize the customer experience, they see the products that they want to buy and that grows your eCommerce business.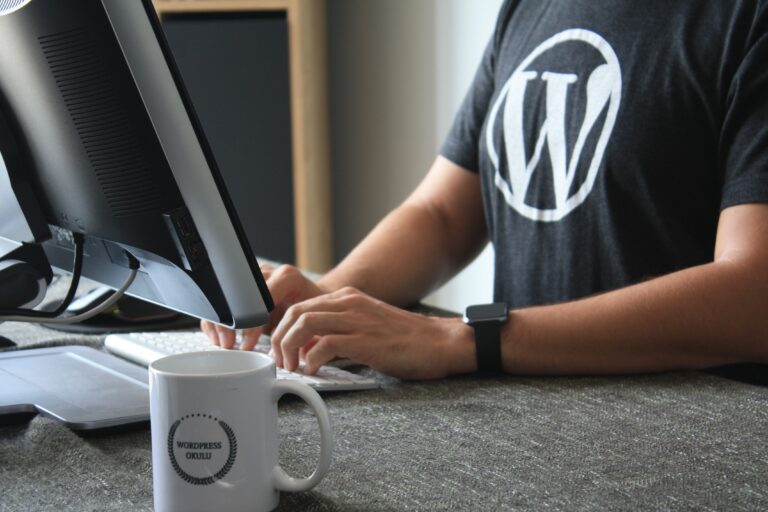 Leveraging content is a tried-and-true method of increasing the sales of your ecommerce business. Unfortunately, many business owners overlook the effectiveness of this method since it requires time and work and does not produce immediate benefits. It's a long-term strategy that succeeds only when there is a focus on quality and consistency.
Writing and publishing compelling material on your blog has the potential to significantly increase your organic traffic – but only if done right. A few posts every few months will not be enough. Similarly, posting purely sales-oriented content will not work. The more informative and entertaining content you post, the more prominent your ecommerce business becomes online – and the more customers you attract.
In the same manner, sending weekly, biweekly, or monthly newsletters to your prospects and customers – again, with informative and helpful topics in mind – will serve to remind them of you. Additionally, it will instil trust and make people regard you as an expert in your industry – increasing their likelihood to purchase from you.
3. Active Social Media Presence
The good thing about running an ecommerce business is that you have an online presence already. Catering to the right audience, with the right campaigns and at the right time can help you boost your business. Video ads have outperformed other forms and can be a great tool to reach your audience.
Facebook and Instagram are significant for publicizing product promotions and special deals; therefore, you must have a strong presence on these platforms via a business page. Again, you should avoid simply posting offers and product information on social media — this might alienate consumers. Along with your product or service, you should provide authentic, valuable information. A one-size-fits-all approach to your ecommerce firm does not work in today's fast times.
4. Make your ecommerce business mobile-friendly
The new normal brought by the pandemic is giving increasing importance to sales on mobiles. Optimizing your e-commerce business to make it mobile friendly and giving your customers a seamless mobile experience can go a long way.
Your website should be adaptable, and the content should be displayed appropriately. Autofill suggestions, easy clicks and fast processing can lead to an increase in online sales.
5. Affiliations & Collaborations
Affiliate marketing helps you to expand the reach of your brand by allowing anybody with access to social media or a website to promote your products to their audiences via dedicated affiliate links in exchange for a commission or percentage of sales. You are not required to compensate them if they direct traffic to your website. You only pay them if and when they successfully convert visitors into paying clients. It increases your business reach by exposure to a greater audience.
One of the most significant advantages of collaboration is the possibility to learn from one another. In fact, every interaction you have with someone who is not a member of your company can provide you with helpful information. Most successful collaborations are formed between two professionals who have quite distinct skill sets, views, and talents to offer the other party. When this occurs, you can be confident that your business will be surrounded by opportunities.
6. Enforce Push Notifications
Mobile internet users have increased tremendously over the past, and that has consequently led to a steady fall in email open rates. Hence, businesses must simply adopt new communication methods to ensure their messages are received.
Push notifications are a fantastic way to connect with customers. These notifications can be beneficial to your ecommerce business in several ways. They can convince consumers to visit your social media pages, increase awareness of products and services, establish trust and a positive brand image through the provision of valuable content and engage users who are not currently on your site.
7. Understand your target audience
To run a successful e-commerce business, one must first identify and understand their target audience. The better you understand your target audience, the better you will be able to cater to them, and the more likely it is that they will choose your company. The result will be the development of a strong digital strategy, as well as an increase in online sales for your company.
Entrepreneurs and marketers go to considerable lengths to understand and anticipate the needs and preferences of their customers. Even basic market research, on the other hand, will provide you with a wealth of information on the types of customers you will be serving. It is possible to utilize this information to develop a buyer persona in order to have a better understanding of the kind of folks that your internet business is aimed at. You can use this information to figure out what they like and dislike and then use it to develop new and innovative ways to help your company flourish. The analysis of customer journeys provides clear trends that entrepreneurs may utilize to develop a tangible digital strategy to enhance market demand and generate interest in their products or services.
8. Take your eCommerce business global
If you own a traditional store, you are severely restricted to having a clientele base in the immediate vicinity of your establishment. The only way to grow your customer base (apart from implementing some form of eCommerce extension) is to open additional branches, which will be extremely expensive. The majority of eCommerce businesses, on the other hand, cater to a global audience.
It is recommended that you consider including international shipping information on your website if your product is relevant to a global audience in any way. Assuming your product is digital, shipping it to the other side of the world is no more expensive than shipping it to your immediate vicinity.
9. Capitalize on Email Marketing
You own your email list, so no amount of policy changes in any platform used for marketing will be able to prevent you from directly communicating with your customers through email communication.
Another advantage of having an email list of relevant leads is that it encourages customers to make additional purchases. In a world where price competition is becoming the norm, being able to communicate with customers directly in order to encourage repeat purchases is more important than ever before.
Finally, qualified email leads make it possible to send abandoned cart emails to customers. Not only does this reduce the amount of revenue that is lost as a result of a purchase that does not go through, but it also allows you to take advantage of additional upselling opportunities in the future.
10. Multiple Payment Methods
While a lengthy check-out process is a significant factor in cart abandonment, the absence of various payment options is also a substantial factor in visitors failing to complete their purchases on your website.
Payment gateways are critical to the success of any e-commerce business, and selecting the most appropriate payment gateway for your e-commerce store is vital. While selecting just one option appears to be a more straightforward solution, it will have a negative impact on conversions.
Having various payment options available on your e-commerce website will increase conversions and boost your brand sales. It will widen your geographic coverage and enhance the user experience. It also makes the customers feel safe in giving the data as they trust the platform more. Eventually, all this leads to better conversions.