Dropshipping is a business model in which a store does not maintain inventory of the products it sells. Rather than that, it procures the product from a third party and then ships it directly to the client. As a result, the store or seller is relieved of the responsibility of handling the product directly.
The primary distinction between dropshipping and traditional retail is that the seller does not stock or own inventory in dropshipping. Instead, he acquires inventory as and when needed from a third party—typically a wholesaler or manufacturer—in order to fulfil orders.
Dropshipping is an excellent business concept for entrepreneurs because it is reasonably accessible and does not necessitate as much investment as the traditional retail approach. Here are 10 reasons why you should start a dropshipping business in today's time-
1. Easy and Inexpensive to Start
Starting a dropshipping business is a fairly uncomplicated process. You don't have to set up a traditional brick-and-mortar store, pay overhead, or stock products. Instead, you build an online storefront, find suppliers, list their products on your site, set your profit margins and optimise your store to make it look appealing.
Here are the basic things you require to start a dropshipping business-
Platform (including domain name, hosting)

PC or Smartphone

Internet Connection

Automation Applications

Wholesale Suppliers Directory
With the dropshipping model, you are not required to purchase a product until you have completed the transaction and have confirmed the customer's order. It is possible to start sourcing products and launch a thriving dropshipping business with very little money, even if no significant upfront inventory investments are made. And unlike a traditional retail business, there is less risk involved in establishing a dropshipping store because you are not committed to selling through any inventory purchased upfront. Therefore, it is relatively easier and cheaper to start.
2. Low Overhead and Operating Costs
Dropshipping has extremely minimal overhead costs. The business is not required to maintain inventory. This means that you won't need to hire a storage facility or stock goods in your garage if you run a very small e-commerce firm. Whereas a large or mid-sized e-commerce business might save significant amounts of money each month on warehouse lease payments and utility bills.
A drop-shipping retailer can also save on labour costs because no one is required to pick, pack, and ship orders. Additionally, there is no requirement to purchase packing materials either.
So, in a nutshell, with dropshipping, you don't have to worry about the following-
Managing or paying for a warehouse

Packing and shipping your orders

Tracking inventory for accounting purposes

Handling returns and inbound shipments

Continually ordering products
Quite clearly, it is not at all hard to run a modest, profitable e-commerce dropshipping business with a little overhead.
3. No Need to Maintain Stocks
Purchasing stock and maintaining inventory is a significant investment in running a retail business. Smaller retailers typically seek financing for this area of their business through loans or other sources of capital.
On the other hand, with dropshipping, all you need is a product image on your website. You can easily grow your product offering without investing in physical inventory or requiring additional storage space. Instead of that, retailers sell virtual stock that is kept with and shipped straight from suppliers to buyers.
The absence of the need to carry stock also translates to no risk in terms of theft, spoilage or damage of goods, and there is no need for you to get insurance for your products, either.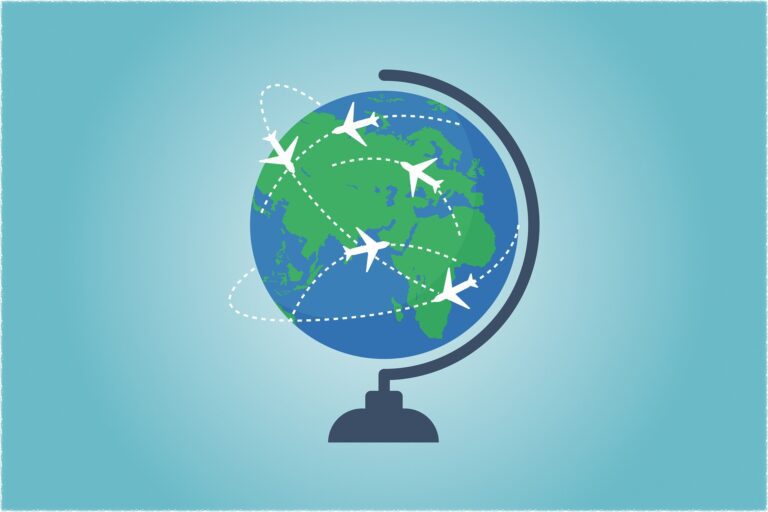 Dropshipping offers us a great deal of flexibility in terms of geographical location, which is very advantageous. Dropshipping businesses can be operated from virtually any location where there is an internet connection. You can manage your business as long as you are able to connect with suppliers and consumers without difficulty. Buyers can communicate with you directly through the internet, regardless of where you are physically located. You can travel to any corner of the world without disrupting your business for even a single day.
Furthermore, because you do not have to be physically present in the neighbourhood of your customer in order to sell your items, you can cater to a greater geographical area and exponentially increase your customer base as a result of this. This provides tremendous potential for expansion in both the number of customers served and the amount of profits earned.
Dropshipping is a flexible business model that can quickly scale with your company's growth. When it comes to more traditional methods, expanding your inventory and customer base inevitably results in an increase in your workload. Dropshipping, on the contrary, is immune to this. Due to the fact that dropshipping suppliers will be responsible for the majority of the work associated with processing more orders, you will experience fewer hassles and incremental effort as your business grows.
Quite understandably, sales growth will always necessitate additional labour, particularly in the area of customer service, but dropshipping firms scale exceptionally well as compared to regular e-commerce enterprises.
6. Stable E-Commerce Growth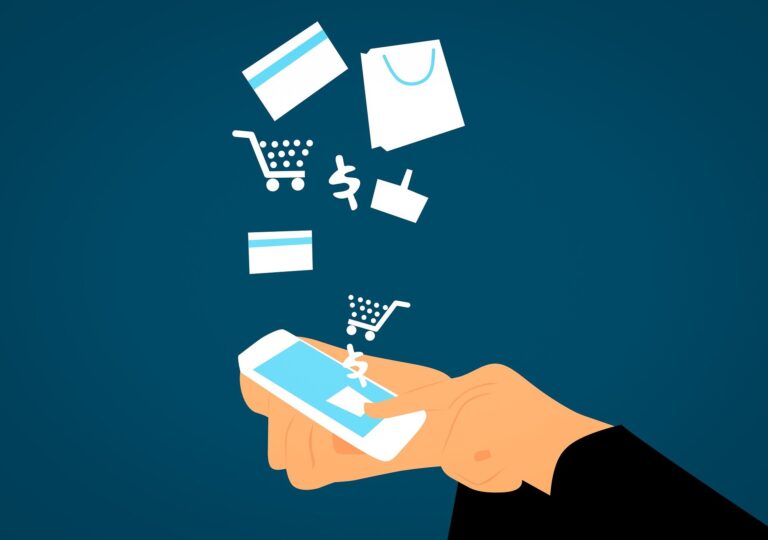 The increase in demand for dropshipping services is largely driven by the expansion of the e-commerce sector. The dropshipping industry is expected to develop significantly over the following years, owing to an increase in demand for online shopping, as well as the growing trend of cross-border e-commerce trading.
The e-commerce sector has experienced rapid growth over the last few years. It has emerged as a significant force in the global economy. The change from brick-and-mortar to online stores has been facilitated by the multiple benefits that e-commerce enterprises provide to customers, including decreased costs, higher earning potential, and convenience.
It's also important to note that this upward trend is not just short term. In fact, it is safe to claim that e-commerce is the future of business. Such promising prospects of e-commerce and its direct effect on the growth of the dropshipping industry make dropshipping an appealing business model to invest in.
When you dropship products, you have a distinct advantage over traditional retailers in terms of variety. Because you do not have to purchase the items you sell in advance, you can provide a wide range of products to your customers and change your product offering regularly to keep up with trends and customer demand. The ability to provide a variety of options allows you to reach a large number of potential customers.
Consider the following scenario: your e-commerce store specialises in kitchen equipment and operates on the dropshipping model. There are brick and mortar businesses that are similar to yours across the street. Because of the limited amount of available space, you can expect only a few brands in the local business. However, in your situation, you are not required to settle for a limited inventory. If you have dropship agreements with a number of diverse kitchen equipment manufacturers, you can offer a wide range of products. A greater variety of options means more opportunities to reach the right audience.
8. Easier Testing of Products
Dropshipping is an excellent fulfilment option for both launching a new store and testing the response of customers to new product categories, which may be accessories or entirely new product lines. In traditional business models, diversification necessitates extensive planning and execution, and involves spending large amounts of money. Such enterprises may even miss out on profitable opportunities when they choose not to diversify as a result of the complex process. On the other hand, it is possible to advertise and perhaps sell products before committing to the purchase of a large amount of inventory, which is a primary advantage offered by the dropshipping business model.
9. Increased Customer Lifetime Value
Dropshipping enables e-commerce retailers to grow or improve the average customer lifetime value of their customers. Finding new clients is one of the most challenging, expensive, and time-consuming aspects of e-commerce marketing. Once a shop has gained a client's trust, it makes sense to attempt to sell to that customer on a regular basis.
However, if an online business carries only a small number of products, it may be difficult to generate second and third sales, particularly if the items sold are not consumables. Dropshipping can be of assistance in this situation.
Dropshipping allows you to carry a large number of different products on your storefront. These additional products provide an online store with more items to promote to existing consumers, which in turn can result in a greater number of customers returning for subsequent purchases. When this occurs, the store has effectively increased the lifetime value of its customers by expanding its product range.
10. Independence and Comfort
When you own and operate a dropshipping business, you enjoy a certain degree of privacy and autonomy. You have the freedom to work even from the comfort of your own home and take full ownership of your actions.
Being the boss of your company means that you are entirely responsible for the consequences, which will necessitate the use of your best judgement. Similarly, you are solely responsible for all of the risks and rewards. Being a sole proprietor may be both exhilarating and intimidating, but the advantages of running a successful dropshipping ecommerce business outweigh any drawbacks.
Dropshipping is becoming increasingly prevalent in the modern world. With the global shift to e-commerce, this business model has become of immense use to entrepreneurs looking to enjoy the benefits of low capital investment, no inventory requirement, flexibility, scalability and diverse product choice. The dropshipping model enables small businesses with little resources to boldly compete with medium and large-sized online retailers, making the world of e-commerce a level playing field for all participants.