Why is it Important to Test Your Business Idea?
It is critical for the success of a business idea to test it. If you make a blind assumption about the success of a concept, you risk wasting a lot of money, time, and other resources on its rollout. Businesses frequently overlook this phase in a hurry to launch their product. They do not develop a company plan or business model based on their market testing and research and instead continue on their business journey without a map in hand. Additionally, they are unable to define their target audience precisely. You'll never know who will find your idea valuable until you test it. Unless you have this information, your marketing efforts may fall on deaf ears, and your business potential may remain unrealised.
8 Steps to Test Your Business Idea
Here are 8 steps for validating your business idea and ensuring its flawless execution.
1. Perform Feasibility Check
First, you must thoroughly examine each component of your idea. Your questions should assist you in delving deeper into your thought process and formulating a strategy. Identifying and resolving problems early on will help in the successful execution of your business plan.
It's always worthwhile to assess whether your business model is sustainable and if there are enough potential customers to sustain and grow your business. To accomplish this, you should ask yourself the following questions-
What customers do you serve?

How many customers do you need to make a profit?
Are there enough potential customers in the market?
How saturated is the market?
What are the problems that you are seeking to solve?
How does your product solve those problems?
2. Study Your Competitors
Once you have made sure that your business idea is feasible, the next logical step is to research your competitors. Conduct a market analysis of identical businesses before launching yours. By examining other companies, you can determine what has previously worked and what hasn't. A wise business owner gains knowledge from individuals who have previously attempted similar ideas. You acquire valuable insights while avoiding financial loss as a result of a poor plan.
Analysing the competitors will also assist you in defining what makes your proposal stand out. To build a solid customer base, you must demonstrate to consumers why your business is unique. This could include anything from disrupting the market with a new product to providing a truly unparalleled service experience.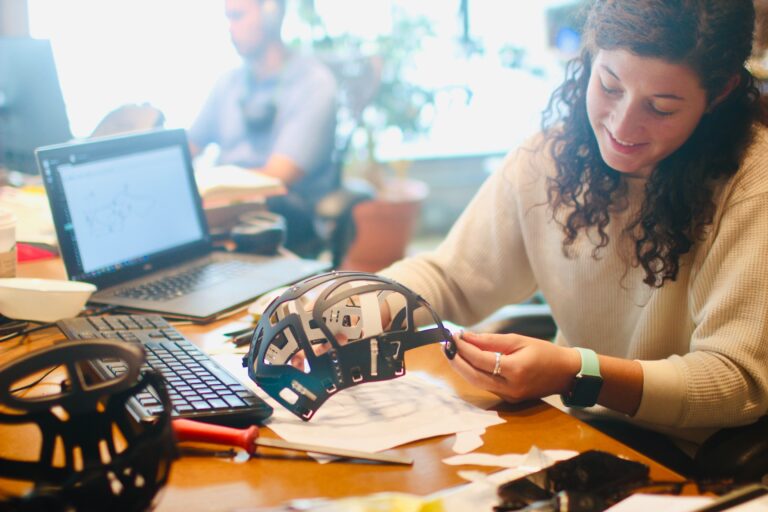 The most effective technique to test a business idea is to create a prototype and show it to a variety of individuals in order to receive honest and genuine feedback. Furthermore, you should create a Minimal Viable Product or MVP. An MVP is basically the simplest form of your idea that can be sold as a product. This strategy is highly effective for determining the practicality of your business idea and identifying any flaws in your product or service offering.
4. Test On Your Target Customers
When your initial prototype is ready, you can present it to potential target customers. Testing your idea on a small group of people reveals whether or not customers are interested in your offering. If the small market tests are successful, there is a good chance your idea will be received well by a wider audience.
Here are some methods for testing your business idea with prospective customers-
Create a focus group: A focus group is a small group of consumers who try your products and provide feedback. Before you go all in, make use of focus groups, surveys, and interviews to find out what customers think about your business.
Social Media Groups: Your target market is literally at your fingers, thanks to the internet. Find online groups that might be interested in your product or service. Find out what their general impressions are and whether they believe you should do anything differently.
Create a crowdfunding page: Crowdfunding platforms provide more than just investors. You can also get helpful reactions, observations, and suggestions from other people who share your interests.
5. Make Improvements Based on Feedback
After testing your product or service on a subset of your target clients, you will have a lot of helpful feedback from them. Such input guides the testing process forward to the stage of making modifications and improving on the weak points. You may face criticism over your offering's utility, quality, features, and so on. It is of utmost importance to take it constructively and find necessary solutions to the identified problems. After successfully completing this step, you will have with you the best version of your offering.
6. Evaluate Your Capital Requirement
Now that you have optimised your product or service, you are at the stage where you need to evaluate your capital requirement and formulate a strategy to arrange funds.
Business capital can be raised from a variety of sources. Numerous entrepreneurs finance their small business startup costs with personal funds, such as a savings account. Others seek the assistance of friends and family. Banks and private lenders both provide small company financing packages.
Securing startup capital may be challenging if you have not yet proven yourself as a lucrative business. To persuade investors that your idea is practical, write a modest business plan outlining how you want to spend the money and how much profit you anticipate.
7. Devise a Marketing Plan
Once your plan is solid and backed by adequate funding, you can start building a strategy to introduce your business to the general public. Creating a simple website with a dedicated landing page for the product and utilising social media are excellent strategies to obtain information and track the number of people interested in what you're offering. Eventually, you can incorporate more marketing techniques such as influencer marketing, email marketing, paid advertising, etc.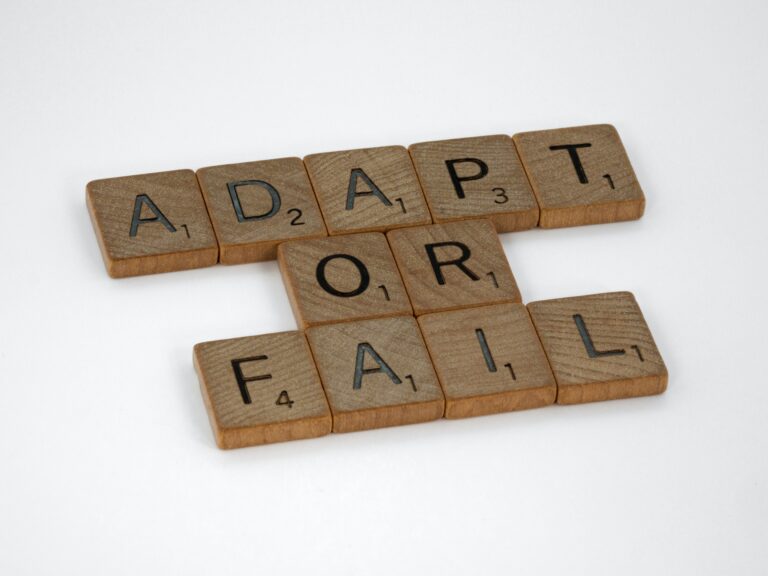 By cultivating an experimental attitude, you'll be more receptive to making mistakes and playing with a range of various ideas. Your business model will create greater long-term value by allowing for the execution of more ideas. In this situation, failure is viewed as a success since it enables you to understand better what works and what does not in today's ever-changing business world.
Design thinking refers to the cognitive, strategic, and practical processes associated with creating new ideas or products. It enables you to redefine challenges and develop more innovative solutions. In other words, it paves the way for other revolutionary discoveries and breakthroughs.
To successfully implement this strategy in your business, you need to stick to the following five stages of design thinking:
Empathy (research and understand the requirements of customers)
Define (explain the issues and needs of your customers)
Ideate (brainstorm unique solutions to their problems)
Prototype (generate solutions)
Test (try them out)
You can create a profitable business if you offer a quality product or service that solves a problem and reflects your passion. But, there's no definitive way to accurately predict if a business will be successful. You may, however, take specific measures like doing a feasibility check, conducting a competition study, conducting small-scale testing, and carefully budgeting your capital expenditures to significantly enhance the chances of your business idea turning into a big hit.