Reverse logistics is the process of moving items from one location to another in order to recoup some of their value or dispose of them completely. When a product is no longer helpful to the customer, it can be returned to the manufacturer. It also covers how things are handled once they've been returned: whether they're repurposed, reconditioned, disposed of, recycled, or something else to help them last longer. 
Reverse logistics is an area of a company's supply chain that is frequently overlooked when it comes to operational rigour. Even though the business community typically considers reverse logistics as "simply the cost of doing business," it has the potential to be inefficient if not closely regulated. Maintaining your company's reverse logistics process efficiency and competitiveness is more crucial than ever.
Businesses that successfully improve their reverse logistics process will have a supply chain that is easier to manage and bears a lower cost burden. In order to develop and succeed, it's critical to assess your reverse logistics operations and make a few crucial changes as a result.
Benefits Of Having An Efficient Reverse Logistics Process
Reverse logistics process management has become a top priority for enterprises since the introduction of sophisticated management systems, and this has resulted in innovative technology to help with the process. In recent years, most of this progress has come from the electronics and automotive aftermarket sectors and remanufacturing, as product life cycles have shrunk and service networks worldwide have become more complex.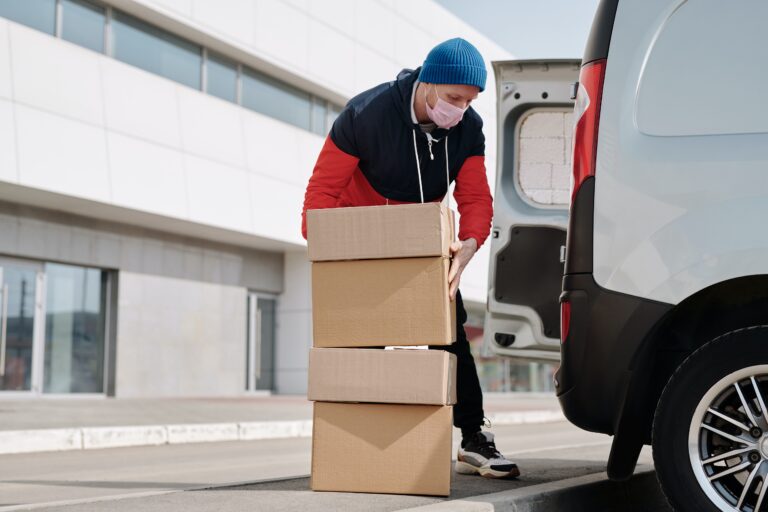 Nevertheless, for many firms, the returns management process has remained a low-visibility cost centre that involves products that need to be replenished or repaired and then recycled or repackaged before being correctly disposed of. When it came to reversing the channel, traditional logistics service providers had few options; however, as technology has advanced, firms that use robust, proficient reverse logistics process management have reaped the following benefits:
Reduced costs –

When it comes to reverse logistics, there are numerous ways to reduce shipping costs or resell products that would have been a total loss otherwise. The total cost of ownership for each product type can be used to calculate cost reductions. Recovering value from discarded or resold things and keeping the rest of the system running smoothly will boost profit margins.

Increased customer satisfaction – Customers' perceptions of your brand may be influenced by how you manage returns. This can lead to customers avoiding companies with strict return policies altogether. Businesses, whether online or offline, can increase customer satisfaction by implementing procedures that:
        1. Refund the entire amount
        2. Delete the requirement to provide receipts


        3. Require no need for original package

Reduced losses and unplanned profits –

Businesses can handle unprecedented returns with zero faults if an efficient reverse logistics system is implemented. There's also space for discretionary revenue on top of the savings from decreased losses. Restoring and recycling products or just reselling them might generate revenues that were not expected.

Less environmental impact – Reverse logistics can also help with environmental sustainability by reducing the amount of unneeded transportation. Consolidation and return avoidance are essential considerations when creating your supply chain. There are numerous possibilities, including:
        1. Decrease long-haul shipments by shipping all returns to central sites
        2. Opening repair shops so that goods can be repaired close to their original location or with minimal travelling


        3. Shipment timetables to bring production back to the plant instead of deadheading
How To Better Optimize Reverse Logistics?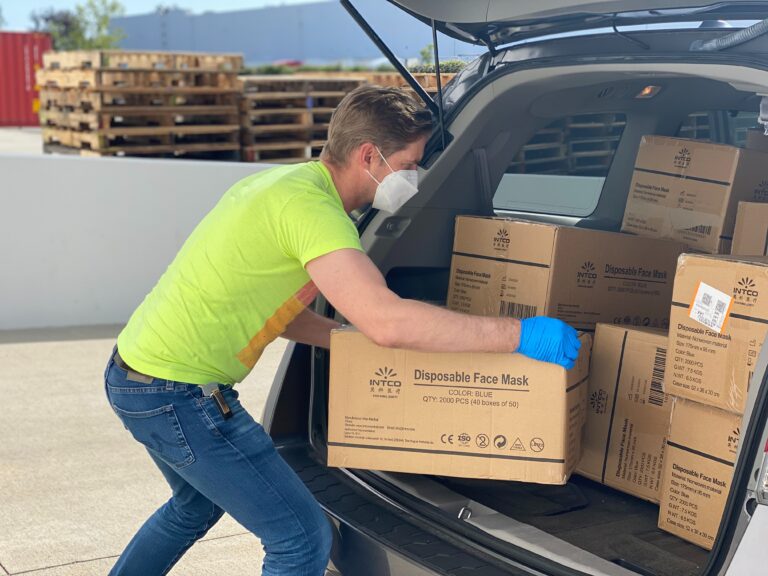 Logistics is usually pictured as the process of transferring a product from the manufacturer or supplier to the client, including all the procedures in between. What isn't immediately apparent is what happens if you need to return any of those things. Following are the ways to help you better optimize the process of Reverse Logistics in your supply chain.
Extract the insights –

If you don't have enough insight into operations, shipments, and transactions, it's impossible to observe and analyze supply chain information in a helpful way. Customers' perceptions of your business and service are directly impacted by their returns experience. Your supply chain should be extensively examined for present reverse logistics patterns before deciding on the following stages in upgrading its strategy. Analyze previous data to understand your company's return patterns better and derive valuable insights. 

Use sophisticated technology –

Along with a good inventory management system, there are bits of technology that you can implement into your supply chain to make the returns process even smoother.

Centralizing data and taking advantage of untapped potential requires the use of cutting-edge technology, such as a transportation management system (TMS). You will have simple access to the information you need to optimize your supply chain if you incorporate a TMS system into your management style.

Upgrade your returns process –

Following a thorough analysis of your reverse logistics process, you may identify the following stages and begin putting your new strategy into action. Depending on the organization, this could mean improved load planning, route optimization, extending the return time window, or growing your customer care staff. Reverse logistics at scale is only achievable with data analytics and consistency.

Implement clear Return Policies –

Consumers' expectations have changed because of e-commerce, primarily buying and returning items. Easy, one-click transactions and next-day shipping have made shopping more convenient than ever. The result is that buyers anticipate the same level of ease when returning items. Clear and easy-to-follow return policies can improve customer satisfaction while also easing your company's customer support personnel. Knowing that they may return the product quickly encourages buyers to send it back in a functioning order. This has a reversible effect. Your customer support representatives must be well-versed in the return policy. You can provide customers with particular call centre solutions so they can quickly contact the returns team, and get an employee handbook maker, so your team has all it needs.

Use data to optimize processes – Current success lies in gathering large amounts of representative data from your operations, thoroughly analyzing it, and coming up with new efforts to

grow your online business

. This is how things are going now. Smart tracking and 5G wireless technology will only increase the availability of data even further. You may collect data on actions like what products are returned, how long it takes to return them, why they are returned, how they are returned, and so on by utilizing the new technology. As a next step, apply sophisticated analysis methods such as linear regression and machine learning to come up with fresh insights based on all the new information. These findings and the new initiatives spawned by them are priceless when it comes to improving your reverse logistics system.
Set up transparent monitoring systems –

Many companies keep a close eye on their items as they move through the sales process. They don't always know how a product was handled on its route to them or a manufacturer when it's returned. Companies can improve overall product quality by gaining visibility into the reverse supply chain and identifying opportunities for improvement—overall Omnichannel inventory management benefits from this kind of monitoring. To find out whether a product needs complex repairs or new parts, you can track all aspects of reverse logistics. Close monitoring can assist a merchant in making decisions such as whether to purchase a less expensive replacement part, discontinue stocking the goods, drop-ship it, or scrap it altogether.

Consolidate operations in Logistics –

Redundant logistics services between forward and reverse logistics are typical in many different marketplaces. Markets, like the logistical systems that serve them, expand organically. It would be shocking to learn that corporations frequently use distinct partners and organizations to support their forward and reverse logistics systems. These various partners do not typically contact or collaborate directly with one another, presenting an excellent opportunity to minimize complexity and expenses. When delving into this sector, look for ways to integrate regular forward and reverse logistical moves. Such strategies are frequently used in markets with a considerable amount of reusable dunnage (plastic totes, pallets, etc.). The semi-truck delivering to a customer will now fill up with as much returnable dunnage as possible and return it to the shipment origin. There is no longer any reason to use two trucks or multiple firms when one serves.
5 Key Reverse Logistics Metrics
Reverse logistics focused supply chain analytics can help boost asset recovery by using five key metrics. Data-driven choices may be made at any point in the supply chain with the help of supply chain analytics.
Volume –

One of the most important metrics used to manage reverse logistics is the volume of returned and then resold, repurposed, or recycled products. Using these metrics, companies may find out where they've been missing out on opportunities or where they've been having issues and can make improvements.

Percent of Costs –

To get a better idea of the entire cost of the supply chain, add up the costs associated with resale, refurbishment, reuse, and recycling. Compare the costs of these activities against the benefits they provide. Ascertain the percentage of expenses that were recouped for every single line item.

Condition of Returned Products –

In some cases, resale-ready products are returned to companies in great shape, and they can resell them for their total value. Other items may require some attention before a business may resell them. In this case, companies should think about different ways to sell their products. Refurbished devices, for example, are sold by corporations through a different sales channel. To get a full picture of the project's worth, add up materials and labour costs. Examine the percentage of goods shipped to each of the company's sales channels to see if enough money is being recouped.

Financial Value –

Each link in the supply chain has a monetary or economic value to the overall business. Understanding your company's financial stake in each phase can lead to more efficient procedures.

Errors –

Unaccepted deliveries or damaged products can occur at any point in the supply chain. Analyze the cost and frequency of mistakes to find areas for improvement.
In any business, procedures and operations are continually being reviewed, and the best ones do so on a regular basis. These businesses are led by management teams who are constantly looking for ways to enhance the way things are done. As a result, it's more crucial than ever to go through your reverse logistics system and look for methods to improve it. Asset maximization, customer retention, improved cash flow, reduced environmental impact, and an increase in forward-looking talent are all advantages. Reevaluate your reverse logistics system to make your supply chain more efficient and maximize its capacity, putting some distance between your company and the competition.