Supply Chain Management or SCM is the practice of managing the movement of products and services across different processes and locations. It includes the storage and transportation of raw materials, work-in-process inventory, finished items, and end-to-end order fulfilment from the point of origin to the point of consumption.
SCM encompasses the planning, design, control, and execution of all business activities associated with a company's procurement, production, distribution, and sales order fulfilment functions. Thus, it involves the administration of supply and demand, sourcing raw materials and components, manufacturing and assembly, warehousing and inventory tracking, order processing and management, distribution across all channels, and delivery to the final customer.
Supply chain managers are responsible for developing effective plans and strategies to ensure the supply chain's correct operation. They create well-defined action plans through extensive analysis and forecasting, which result in improved performance throughout the enterprise.
The Supply Chain Management system is regarded to be the backbone of today's commercial organisations. Suppliers who adhere to SCM principles are expected to deliver significantly more value to customers than those who have not implemented SCM concepts into their operations. The following are the 7 most important objectives of Supply Chain Management.
One of the most crucial objectives of Supply Chain Management is efficiency. Efficiency is synonymous with waste minimisation. Waste can manifest itself in a number of ways, including wasted materials, wasted money, wasted person-hours, wasted delivery time, and many other forms. Keeping waste to a minimum is a critical component of Supply Chain Management.
How can SCM contribute to waste reduction? It tries to reduce waste by managing manufacturing, inventory, transportation, and logistics. It does this by identifying opportunities to improve systems in order to reduce waste. If, for example, your company shares inventory data with a supplier and keeps it updated in real-time using ERP software, the company may replenish inventory promptly to meet buyers' demand. The process of effectively managing these functions can be a difficult one to master, but knowing how to do so can be extremely beneficial to your business' overall success.
Supply Chain Management is not solely concerned with waste reduction. Another key objective is to ensure that the product is of the highest possible quality. Quality Assurance can be characterised as adherence to various customer-specified quality attributes, ranging from performance to specific features. This includes adhering to food safety regulations, demonstrating ethical and sustainable practices, and other similar actions. It is critical to establish precise standards that involve supply partners from the start. Being agile in managing change and variation to that specification in real-time is essential to allow products to continue flowing across the supply chain. SCM has a direct impact on the quality of a company's products as well as its overall profitability. To achieve a competitive edge in the market while simultaneously lowering operating expenses, quality management in the supply chain is essential.
3. Optimising Transportation and Logistics
The optimisation of transportation and logistics is yet another vital goal of Supply Chain Management. In an independent business environment, each company is responsible for its own role in ordering, shipping, and transporting goods. Costs are relatively higher in this business strategy due to poor scheduling and coordination. Supply Chain Management ensures that your processes flow smoothly and that suppliers, manufacturers, wholesalers, and retailers are always on the same page. SCM enables you to optimise transportation and logistics activities with any vendors or purchasers with whom you do business. Orders are automatically entered into a system, which notifies other facilities that additional resources are required to fulfil this request. This makes the entire process very smooth and seamless.
It is the goal of Supply Chain Management to reduce a company's operating expenses. It lowers the cost of all types of business expenses, such as the cost of purchasing, manufacturing, and delivering goods, by establishing an optimised supply chain. It is possible to shorten the holding period of both raw materials and finished items by allowing a smooth flow of raw materials between a supplier and a company and the movement of finished goods between a company and its customers. This helps to reduce losses and keep the overall cost of doing business as low as possible.
5. Enhancing Customer Satisfaction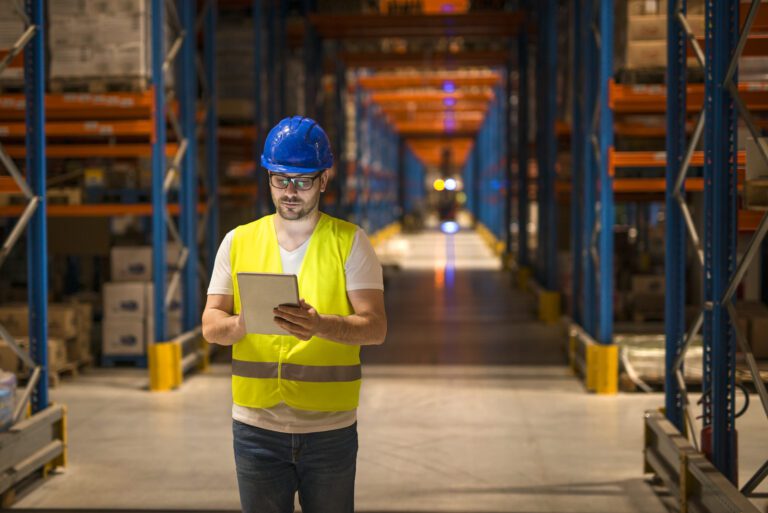 One vital objective of SCM is to maximise customer satisfaction. Your supply chain is by far the most effective means of customer service. It has a direct influence on the two most critical components of client satisfaction: pricing and delivery. Having an efficient supply chain enables you to outperform your competition in terms of retail pricing and profitability. Having high-performing operations also helps you to meet or exceed your customers' expectations for product delivery. Providing your customers with what they want, when they want it, and at the lowest price possible is critical to maintaining their satisfaction.
That is precisely what effective Supply Chain Management empowers you to do. By selecting the appropriate systems, methodologies, and partners for your supply chain, you can provide the exceptional service, transparency, and visibility that your customers demand. You maintain complete control over the lifecycle of your products, from conception to delivery, by establishing systems that minimise errors and maximise inventory efficiency. The more optimised your supply chain, the better the customer experience, the happier your customers will be, and the more likely they will make another purchase from you.
6. Improving Distribution
Businesses benefit from Supply Chain Management because it streamlines the distribution process. In order to facilitate the speedier movement of goods, it is necessary to achieve proper coordination between various transportation channels and warehouses. Supply Chain Management enables businesses to reduce overhead costs while also delivering items more quickly. As a result, the entire distribution system is improved, allowing for the delivery of products at the appropriate time and location.
Hence, it is wise to invest in effective technology that allows you to manage inventory quickly, generate thorough reports, automate delivery, provide real-time tracking, and perform other distribution functions seamlessly.
7. Maintaining Better Coordination
Supply Chain Management strives to improve coordination between the business's various stakeholders. A channel is established, allowing employees, customers, and suppliers to communicate with the company efficiently. Managers can quickly direct their staff, and employees can communicate with their supervisors via the established channel in the event of an emergency. Additionally, customers can obtain necessary information via self-portals established as part of the customer support system. It facilitates information sharing between all stakeholders and contributes to building an organisation with exceptional coordination.
Supply Chain Management is a blend of art and science that focuses on how your business acquires the raw materials necessary to build a product or service, manufactures that product or service, and delivers it to customers. SCM's primary goal is to keep a firm afloat and ultimately to drive it to success. Other objectives of SCM include improving efficiency and quality, minimising costs, optimising delivery and distribution and providing the best possible experience to your customers. Supply Chain Management is, indeed, the backbone of any business.