In supply chain management, cost-cutting techniques focus on identifying the most efficient and economical ways to acquire and store products, move them from one point to another, and assure customer satisfaction. However, lowering supply chain management costs entails more than simply choosing the lowest products and carriers. Every stage of the order fulfilment process is costly and could benefit from cost-cutting measures.
Getting supply chain costs under control is one of the best ways to enhance your company's bottom line, and fortunately, there are some relatively simple things you can do to accomplish this goal. However, before you get into a cost-cutting mindset, you must first understand where to focus your efforts because making the correct savings in the right places will eventually result in the largest returns. 
Below is a list of top 10 strategies to lower your supply chain costs while increasing profitability.
1. Identify Workflow Inefficiencies
Stop focusing exclusively on transportation costs when determining hidden expenses in supply chain management. Instead, the customers should follow the entire order fulfilment workflow from the very beginning to the very conclusion. It is important to be as efficient as possible in order to fulfil and send more orders each day. Be on the lookout for not process bottlenecks or situations when staff are required to accomplish a task manually when it may be automated.
To begin, look into how transactions are handled currently. PayPal, Stripe, Venmo, or another payment processing platform is what you should use to collect money from customers. Confirm that the transaction fees or subscription fees associated with this service are competitive in the market.. You may be losing money even before it reaches the bank account of your company.
Examine each piece of technology on an equal basis. Compare which method is better – assigning order fulfilment responsibilities or updating an order's status. See if a fresh shipment arrives at the warehouse, does that affect order fulfilment or not. Find out what areas need improvement by polling your staff, and consider engaging an outside consultant to provide an unbiased assessment of your business processes. This indeed is one of the essential pointers to consider to reduce supply chain costs.
2. Streamline Ordering Processes
The next tip for reducing supply chain costs is to streamline your ordering procedures. Employees will be less confused if they use one software package to create all of your requisitions, for example. To avoid ordering too many of a given item, it's best to order only what you need. In addition, an approvals process should be implemented, where only specified persons can sign off on purchases, decreasing the danger of products being ordered unnecessarily.  
3. Tracking Customer Demand
The third supply chain cost-cutting strategy is to pay attention to your consumers and their needs. By monitoring ordering patterns on a regular basis, you can find trends that will allow you to identify areas of your present supply chain that need to be adjusted. For example, you may discover that trends alter from month to month or season to season, and you may then utilize this information to make more data-driven ordering decisions.
This is arguably one of the most underutilized supply chain cost-reduction tips. Most firms put in a lot of work moulding their supply chains and don't check in after that to see if the changes have had any impact on their business. Furthermore, some companies may not even be tracking their present supply chain models, which means they have no idea what is working or not.
As an alternative, you should create key performance indicators (KPIs) that include attainable goals. The next step is to plan to achieve these objectives, complete with specific, measurable milestones. You can precisely estimate things like stock renewals, inventory count, and base supply by tracking your performance.
5. Utilize Space Efficiently
The cost of keeping goods and supplies at a warehouse is something you're probably well aware of. As a result, you must constantly evaluate your current procedures to determine if you make the most of the available space. By reorganizing your inventory, you may discover a more cost-effective approach to make use of your available space. You may be paying for a room that is far too large for your requirements, in which case you can save a lot of money by downsizing.
While it may appear out of the left-field, automating your supply chain will help you save money. You can get valuable and insightful advice on automating your supply chain and making things much more efficient by having an expert come to your location and analyze your current operations.
7. Diversify Your Carrier Reach
Finding a reputable and reasonably priced carrier takes time and effort, and it is not a one-time event. You may be losing out on lower-cost possibilities by not maintaining ongoing contact with carriers and requesting quotations for a variety of services. If your sole carrier unexpectedly goes out of business, your organization will be in a bind if you don't diversify your carrier partnerships. A lack of carrier diversity puts you in a lose-lose situation to keep your consumers satisfied by delivering their products.
Instead, make sure you have a choice of carriers, so you have more say in the supply chain. It is advisable that one must use intermodal or multimodal transportation to save money on fuel. Using a train for the interstate or cross-country portion of the voyage and then a vehicle for regional or local transit can save you a few days in shipping periods while also lowering overall freight expenses. 
8. Quality Transport Service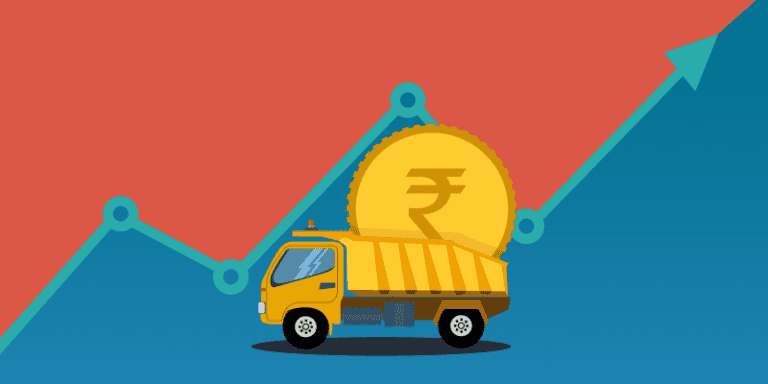 Transportation expenditures are the next major source of supply chain costs. In most cases, the primary reason for greater transportation costs – for both finished goods as well as raw materials – is inefficient supply chain network planning, routing, and resource deployment.
To reduce transportation costs and time, your organization must be able to make the best judgments possible about:
The architecture of your supply chain network to assure the appropriate location of suppliers, manufacturers, distributors, and customers.

Utilization of your capacity by, for example, altering cargo size or employing third-party logistics (3PL) businesses when extra capacity is required.

The routes and modes of transportation (truck, airplane, ship, etc.) that you use for certain orders, taking into account your capacity and limits (as well as those of your 3PL service providers) as well as product-specific requirements.
Many supply chain companies see their transportation costs skyrocket because they lack the ability to consider all of the above factors, conduct scenario analysis to evaluate different options for transportation route, mode, and partner companies, and make optimised decisions on the best way to get their goods to their customers.
A product shortage can be avoided with the proper use of sales forecasting. Customers that don't want to wait for an out-of-stock product will go to a competitor instead. Predictive analytics also saves you money by keeping you from making or acquiring too many wrong things. What's the point of having an excessive amount of a product on hand if no one wants it?
The most acceptable supply chain improvement strategy is to forecast well: Don't buy and transport goods you can't sell. However, it's easier said than done because no one can anticipate the future perfectly. Demand is affected by a variety of factors, including prior sales trends, prospective marketing activities, and new competitors. An experienced sales forecaster may need a good wage, but if they do their work well, they can pay for themselves and still save their business money.
10. Minimize Waste Packaging
When it comes to selling products, packaging serves a crucial function: it safeguards the goods throughout transit. It provides a visually appealing surface on which to describe the product's benefits and specifications. On the other hand, packaging has an impact on how many items can fit in a box. If you're using FTL shipping, there are limits on how many boxes you can ship in a single container.
Consider how PC games were sold frequently in the 1990s and early 2000s for an outstanding example of frivolous product packaging. Large cardboard boxes depicting gameplay were available. However, all they contained was a single CD. As a result, the time it took to load and unload trucks at the warehouse and the number of trucks required to begin with were both reduced for companies who marketed their PC games in CD cases or DVD boxes.
In addition to reducing waste, reducing the amount of packing and printing used saves money. It's a win-win situation and a great way to save money in the supply chain. To avoid losing money, find the most cost-effective approach to ship your goods without causing damage.
Saving money is critical for any organization, but it should never come at the expense of quality. Investigations should be conducted into every element of the supply chain since the income potential that may be discovered are enormous. From logistics suppliers and shipping techniques to inventory placement in your warehouse, an organization's best interests are served by a thorough review. Your firm will run more efficiently, and you'll be able to reduce supply chain costs at the same time if you use the tips mentioned in this blog.