One of the most challenging aspects of your business is managing your supply chain successfully. However, it is one of the most necessary ones. Your ability to manage your supply chain can mean the difference between rapid growth and sudden decline for your company.
For a long time, supply chain management focused solely on getting goods from one place to another. In today's ever-increasingly competitive market, companies must deconstruct their supply chains. Delivering a shipment is still essential, but doing so in a high-quality manner lowers the associated costs. As a crucial part of any supply chain, transportation spending management can significantly impact your growth.
Consider the following proven strategies for the successful supply chain management.
1. Set up a supply chain council
The supply chain set up by you must meet your company's objectives, strategies, mission, and vision. That is a critical consideration. When corporate and supply chain management have divergent ideas, it can squander money, time, and effort. This can be solved simply by creating the Supply Chain Council as mentioned. A supply chain council looks at your business's overall needs and operations to structure your supply chain. When a company's counsel is diverse, it can consider the needs of all departments and functions, allowing it to make well-informed decisions that benefit the whole organization. The supply chain chief, corporate executives, department directors, business unit heads, and influential company leaders often make up such a council, which is why it is so common. When a company fails to understand how crucial advanced supply chain management is, it can have a negative impact on the supply chain's flexibility and overall performance. Higher management benefits from having a clearer picture of the effects of the efficient supply chain thanks to a strategic council. Using advanced cost analysis, a council can help a company's bottom line grow. As a result, the company can make data-driven decisions rather than ones based on guesswork and intuition. The better the council can see the costs the company or its departments incur, the more advanced the supply chain's tools will be. When companies can directly see the delivery cost, they can better analyze the profit margin and rethink their POS, as in the example above.
Nowadays, it's a standard practice incorporating technology into supply chain processes rather than a particular case. It's essential to pick a platform that's right for your requirements. Reorganizing your supply chain to accommodate the platform may be detrimental to your business's long-term health. To streamline processes, increase visibility, reduce paperwork, and automate specific tasks, platforms like ERPs and SAPs are excellent tools. For your supply chain's big picture, transportation spend and transportation management systems are ideal tools—they help boost productivity while also lowering risk. They also provide data-driven insights into business decisions. A solid foundation is essential for streamlining supply chain management while also supporting the overall strategy of your business. Technology that can help a company become more profitable and transparent revolves around better data management and costs. It isn't uncommon for businesses to use a variety of transportation spend management platforms, including data management, rate management, and cost allocation.
Having collaborative partners is critical when managing a supply chain. A strong foundation of communication, increased transparency, common goals, and mutual collaboration is the key to building a healthy relationship. Without these partnerships, your supply chain management could turn into a losing uphill battle that suffers in efficiency and profitability. This may even harm your own customers' experience with your brand (through late or damaged deliveries) to help a relationship grow more robust, establish a series of measurable goals for continuous improvement and a detailed strategy for resolving conflicts. The use of tools like carrier scorecards can help your company's transportation spending mature by keeping track of performance, highlighting problems, and communicating them.
4. Aim for overall cost of ownership
Forward-thinking companies are shifting their focus from purchase costs to the total cost of ownership (TCO). It is sensible for businesses to focus on TCO rather than acquisition costs, which typically account for about half of total costs. Using TCO, companies can see costs and profit margins in minute detail, allowing for more precise planning. A supply chain council should include as many managers and department heads to ensure data is as accurate as possible. Purchasers and sellers can work together to reduce TCO after internal input has been taken into account.
5. Strategically source suppliers
If you want to focus on TCO rather than the bottom line, you'll need to find vendors with the same attitude. Price isn't the only consideration; many others can lower or raise costs dramatically. Low-cost providers with poor quality, on the other hand, may result in refunds (lost money) or lost sales, costing you much money in the long run. It is necessary to consider all of the costs involved, including operations, training, maintenance, and warehousing (especially if the goods require special warehousing). Making a dynamic procurement department that can source a strong partner with the right mindset can help offset some costs. As a result, the process as a whole is more profitable in the long run.
6. Centralized contract management
In contract management, centralizing contracts along the supply chain can be highly beneficial. It's easy to overlook important details or, worse, lose entire contracts when contracts are dispersed among several departments, such as finance, legal, purchasing, and operations. The supply chain management division should handle all arrangements to ensure better compliance, standardization of contracts, and a more detailed perspective. Contract-signing, contract maintenance, and contract-revision processes are simplified and made more efficient. Consolidating contracts in the supply chain division also allows leaders to better manage risk by taking advantage of the company's overall service expenditure, resulting in more significant savings and lower costs.
7. Optimized inventory management
Supply chain cost management often overlooks inventory management, despite its importance. Because warehousing practices vary widely, it's difficult for businesses to determine the most cost-effective approach. Keeping inventory can cost as much as 40% of the original purchase price. As a result, competitive firms look for ways to reduce TCO while increasing profit margins by better managing inventory strategies.
To keep a high standard, you must constantly monitor and evaluate your supply chain. On top of helping you improve your supply chain management, regular reviews and consistent data collection and analysis provide the visibility you need to reduce future risk.
9. Monitor and set risk levels
Identifying risk factors along the supply chain can help your processes become more adaptable and ready to deal with any problems that may arise. As many external factors as possible impact risk, the sourcing decision process is one of the most important places to look for it. 
To reduce sourcing risk:
Adopt methodologies that assist in identifying risks throughout the entire sourcing process and identify those risks.
Analyze the likelihood and consequences of a risk occurring.
Analyze the financial and operational costs that would be incurred if a risk materialized.
Risks should be graded or evaluated to determine their importance and how often they should be examined.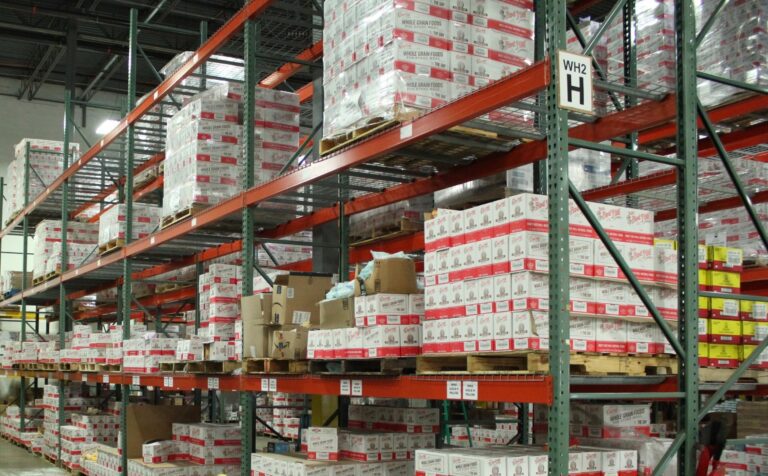 In any supply chain, the primary goal is to ensure that a company delivers the orders that its customers want—and to do so for the least amount of money possible. A supply chain can only be genuinely optimized if costs are reduced, and performance is improved. Managing a supply chain at all levels gives it its best chance of helping a business achieve its objectives.
When a company's strategic supply chain is optimized, it delivers precisely what its customers want, when they want it, and does so for the least amount of money possible.
Frequently Asked Questions (FAQs)