Supply chain management refers to the flow of goods and services and optimizing them to reduce costs and provide a better customer experience as a whole. Supply chain and logistics have become a vital part of every product-based company. While supply chain is challenging for most companies to handle uniformly from top-to-bottom, it doesn't have to be that way. The best thing about the supply chain is that anyone can manage it within their organization with minimal costs and start seeing the benefits almost instantly. 
Here are 7 proven strategies to improve your supply chain management. 
1. Take advantage of technology
Technology can be a great tool based on how one plans to use it. Currently, the market has dozens of applications and setups that can instantly boost the productivity of your plants and increase the efficiency of your supply chain processes. It is so because IoT solutions offer automation services and assist workers in getting things done more efficiently. Some of the technologies you can implement in your business are – 
Automate Purchasing with ERP
Enterprise Resource Planning (ERP) is software essential to the functionality and accountability of every workplace. ERP applications allow users to manage their finances, assets, sales, resourcing, etc., all under one roof. However, most people don't know that modern ERP solutions also offer supply chain assistance.

Big chains use ERP and automated purchases to stay ahead of schedule and maintain consistency in their entire procedure. You can take advantage of the same technology and start implementing some changes in your own business. You can begin with a centralised system that can be available across all your current warehouses. While procuring ERP software, you should see that it is flexible and scalable to use the same application to expand to more plants in the future. 

Use wireless technology to get with the times
Wireless tech has been monumental in freeing the modern worker from the restraints of dozens of cables and allowed him to perform tasks faster and with less clutter. Drawing inspiration from the same principle, you should start using mobile printers for all your packaging and shipping warehouses. Companies that equipped their employees with portable label printers have seen a massive increase in productivity. It gets much more accessible for workers to scan the code and print the label instantly rather than make multiple trips, wasting crucial time and effort.
Use cutting-edge shipment tracking tools
We've all been on the receiving end of disgruntled customers badgering us about their shipment status. Companies are now using tracking applications based on a cloud platform with a buyer interface to make the entire process transparent. It tells them where their package is and how long it will take to reach them.
This specific improvement helps the customer be informed about the delivery of their package and keeps them in the loop throughout the entire process. It even lets them know when their order is out for delivery. In this method, customer satisfaction is high, and the customer experience associated with your brand stays more vital than ever. 
There's no doubt that a thriving working environment is where every worker knows their role and works in perfect harmony with each other. To foster teamwork and have a clear distinction of responsibilities, you should consider having an introductory meeting every day before the actual work begins. 
Just having a briefing meeting is not enough. It is also essential for the supervisor to engage with his employees and set agendas for the day. The entire practice can be looked at to make checklists as a group and then assembling at the end of the day to evaluate their successes and failures to learn more about their strengths and weaknesses. 
It is crucial to have a goal-oriented mindset because it provides a metric of performance to every worker and helps them gauge their performance against their coworkers. It increases productivity, increases the efficiency of a warehouse, and most importantly, increases employees' accuracy because of a clear definition of their goals for the day.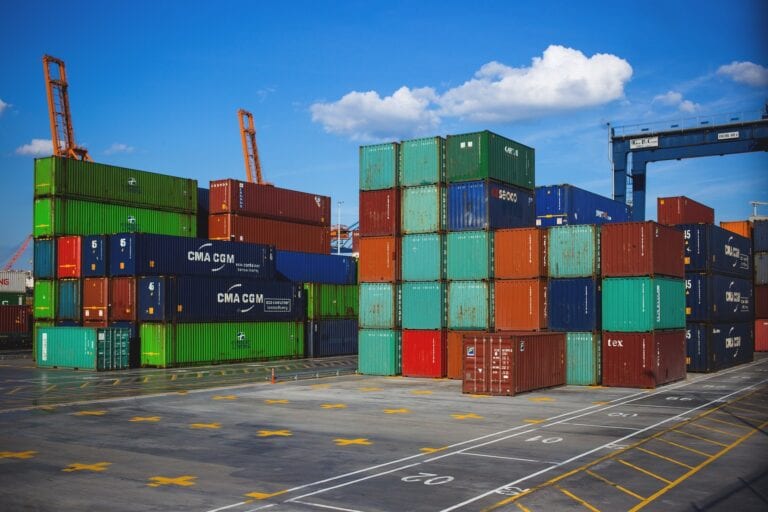 3. Use outsourcing to your advantage
While you are on the journey of optimising supply chain management and improving your organisation's logistics operations, you have to remember that the supply chain is one of the many things a business should take care of. It is impractical for a company to do every business-related task in-house. Not only will it affect the quality of these processes, but it will also demand attention and constant vigilance for improvement. What you can do instead is take the wise decision of outsourcing. 
Outsourcing is beneficial for operations like logistics and management because third-party providers take full responsibility and provide consistent growth to your business. Moreover, their expertise allows them to mitigate risks and plan accordingly. You can get into a long-term contract with a third-party provider after talking to them about the different levels of services they are willing to provide. You can outsource all of your work to them or begin with sub-parts of your Supply Chain. All of it depends on your current business model and if there's a part of your business that requires professional supervision on a long-term basis for better outputs and cost-effectiveness.
Most people begin with outsourcing customer care as a more feasible financial alternative. However, businesses can translate outsourcing for services of procurement, packaging, shipping, etc. 
4. Reap benefits of on-demand warehousing
Ever since the rise of e-commerce retailers, warehousing solutions have become more scalable and flexible in meeting the modern marketplace's needs. On-demand warehousing is one such step that allows businesses to avail themselves of warehousing spaces as and when they need them. 
On-demand warehousing is achieved via online marketplaces that companies use to interact with each other. Merchants can rent out extra spaces in their warehouse for short-term and long-term projects based on a company's near-future requirements. You can take advantage of on-demand warehousing to expand to potential areas of growth on a trial basis without having to make any long-term commitments in terms of capital. Moreover, you can utilise on-demand warehousing to ease your supply chain processes by temporarily expanding your space and making your supply chain efficient.
5. Pick reliable suppliers
You must re-evaluate your equation with your suppliers and look at how their performance affects your business. Consider the following factors when choosing your suppliers.
1. Communication
The key to a long and fulfilling supplier–business owner relationship is all about practical and clear communication. Hence, start with examining the quality of communication with your suppliers. It all depends on certain factors like their responsiveness to your emails in due time, their ability to understand your needs while expressing clearly. If not, you may be wasting your crucial time by having to go over the same thing repeatedly.
Competent suppliers are responsive to your calls, messages, and emails. You need promptness because it may be instrumental in conveying the last-minute design changes that can make all the difference in the world to your product. 
2. Dependability
Suppliers need to be reliable from the very start because you have to consider that a supplier may be associated with your business for a long time. Suppose your supplier consistently shorts you on your purchase orders without prior notice, gets late in delivering shipments, or in any other manner fails to come through on their commitments. In that case, it's going to impact your supply chain adversely. 
In this scenario, the best solution to improve your supply chain would be to end your relationship with your current supplier when their lack of professionalism starts to cost you in terms of money and time. Instead, you can look for better suppliers with positive testimonials and years of industry experience.
3. Speed
If you want to revolutionise your supply chain, you should factor in how quickly your suppliers can regularly fulfil your orders. If your supplier takes weeks to finish the production of your order, you will have to reorder items earlier than required to circumvent stockouts. Moreover, it brings additional risk if your demand planning is ever inaccurate by a few days. 
Study how swiftly your suppliers can dispatch your shipments once to boost supply chain performance. If you're managing a lean supply chain where you have a low order count, then it may not be practical for you to run a global supply chain with a foreign supplier. A closer local vendor can be a more feasible alternative simply because you don't have to fret about high lead times even if your demand planning is not perfect. 
6. Utilize demand forecasting
If you're not currently utilising your previous demand data to analyse and predict customer demand for your products, applying demand planning can be advantageous to your supply chain efficiency. For instance, if you know that your green, black, and brown trousers sell the most in October, December, and January, you can coordinate with your supply chain partners to ensure that you have enough inventory in stock to make the most out of seasonal peaks. 
Wholesome supply chain management also means preparing according to your suppliers and other constituents, like demographics and location. If your supplier is in a different country, the chances are that they will receive their seasonal peaks and festivities at the other time as compared to yours. Hence, keep these things in mind to avoid inventory mishaps and strengthen your supply chain management.
If something has been yielding successful results for you in the past, it doesn't mean that it's going to be the best option for you tomorrow. Supply chain experts know about upcoming innovations and try to stay updated on critical parts of their logistics to recognise and work on their weaknesses. Many inventory management services cover both supplier and logistics management platforms. They are a great way to classify problematic regions in your supply chain cycle instantly. However, you can also scan for issues and deploy changes through manual surveys.
It's a good practice to take a look at your latest supply chain performance once every quarter. In this review, do your best to brainstorm and recognise patterns. Has your warehouse been facing increasing issues like delayed freight, unfulfilled orders, goods, or erratic quality? If that's the case, do your best to distinguish the origin of these problems in your operation, whether it's a third-party logistics provider, a supplier or poor warehouse management techniques.