Global supply chains are facing several challenges, including bottlenecks at key ports, labor shortages, increasing consumer demands, and scarce resources. Digitizing the supply chain connects the many moving parts to facilitate efficient and consistent processes.
Industry 4.0 is making its way into every industry, including logistics. Technology like robotics, IoT, and big data are increasingly used to overcome supply chain obstacles to develop more efficient processes, dubbed Supply Chain 4.0.
Exploring Supply Chain Digitization
Supply chain digitization is a viable solution to the disruptions and delays caused by ongoing supply chain issues. Increased demand and pressures only add to the challenges, but the right technology can streamline processes and help logistics companies stay agile.
The key components in the future of supply chains include:
Flexibility: Amid current disruptions, flexibility is an important part of an efficient supply chain. Forecasting and planning help logistics companies stay flexible in the right conditions.

Speed: Consumers demand their orders are processed, fulfilled, and delivered quickly, no matter the originating location, and without errors or delays. This is a significant challenge in the face of congestion in major shipping routes and a premium on air freight. Predictive analytics and forecasting provide a comprehensive view of the factors that can impact the efficiency of the supply chain, giving logistics companies an opportunity to address possible delays.

Efficiency: Automation is a key technology for efficiency. Robotics process automation, semi-autonomous vehicles, and other technologies are key to streamlining all aspects of the supply chain and maintaining efficiency.

Accuracy: End-to-end transparency of the supply chain is necessary for effective supply chain management. Logistics companies need a comprehensive view of processes, including the location of vehicles and goods in transit.

Personalization: Rising consumer demands and expectations require personalization to ensure a positive customer experience. Logistics companies can use micro segmentation and customization to provide more personalized service to customers in different groups, instead of a generic approach.
Key Technologies for Digitization
Smart technology includes the use of IoT devices and applications. IoT devices have been in use for quite some time, but they're finding new applications and use cases across different industry verticals.
For the logistics industry, smart technology can be used for robotics, cargo tracking, and automation, ensuring that logistics companies have a comprehensive and transparent view of the supply chain to identify areas of inefficiency.
Automation can increase the efficiency of logistics companies by leveraging robotics for repeatable, low-risk tasks. This gives employees time to focus on the processes that only humans can do, rather than waste time on mundane work. Using automation also reduces mistakes that can lead to delays and lost revenue.
Smart technology offers deep insights into the supply chain process using data collected by IoT devices. Business intelligence provides information to optimize the supply chain in real time, allowing for rapid-fire responses without the need for human intervention.
Other opportunities with smart technology include RFID technology and cloud-enabled GPS. These technologies improve accuracy and transparency of the supply chain to reveal inefficiencies. Logistics companies can see vehicles in transit and goods stored in warehouses to optimize their delivery processes.
2. Demand-Driven Supply Chain Management
Supply chain flexibility is necessary to adapt to the continued challenges and delays logistics companies are facing. Demand-driven supply chain management has been a solution for quite some time, but enhanced by data analytics, it can be elevated to improve capabilities and insights. Logistics companies have the information at their fingertips to improve agility and adapt to changing expectations and demands.
Machine learning and predictive analytics also amass huge volumes of data and process it in real time, ensuring that logistics companies have what they need for rapid action. Customers have better service, and logistics companies can respond to the shifts in the market more readily.
Cybersecurity isn't a new technology, but it's vital to the shift to Supply Chain 4.0. Technology can be used to create more efficient and resilient processes, but with that comes an increased vulnerability to hackers. Logistics often involves multiple parties with a lot of shared information, which means that any weak point in security on anyone's part offers access to the information held by everyone. Hackers know this, which makes logistics an attractive target.
Manufacturers, suppliers, and other parties must be in agreement about strict cybersecurity procedures and protocols across every point in the supply chain to ensure the entire network is adequately protected. Any partnership should be built on a dedication to cybersecurity, as well as monitoring and risk evaluation protocols.
Digital thread is the use of digital tools for design, evaluation, and lifecycle management. This acts as a closed loop between the digital and physical world. Suppliers, manufacturers, and consumers have an opportunity to share information and make the supply chain as responsive as possible.
While digital thread offers a lot of advantages, it can't be implemented on its own. All involved parties and workflows need to be in collaboration to form an integrated value chain that enhances communication and transparency.
5. Supply Chain Customization
Consumers demands and expectations present one of the biggest challenges with supply chains, compounding the effects of disruptions and delays. Most businesses are trying to serve customers with rapid fulfillment and shipping, often for free, and consumers have come to expect this level of service from everyone.
Delays and delivery errors, long processing times, and other issues will dissatisfy customers, which may lead them to seek out other businesses to serve their needs. There's a lot of choice in the market right now, and a bad experience could be enough to send a customer elsewhere.
Real-time inventory management systems with centralized distribution can streamline processes and reduce errors that impact the end customer. Supply chain transparency and customization options address the needs with options like additive manufacturing and rapid prototyping to keep manufacturers agile in the face of rapidly changing consumer demands.
Adapt to Supply Chain Challenges with Digitization
Port congestion, bottlenecks, labor shortages, driver shortages, increased consumer demands, and other ongoing challenges have the ability to devastate the logistics industry. Digital transformation and supply chain technology like cloud-based GPS, automation, data analytics, IoT, and robotics can revolutionize the supply chain and keep logistics companies flexible.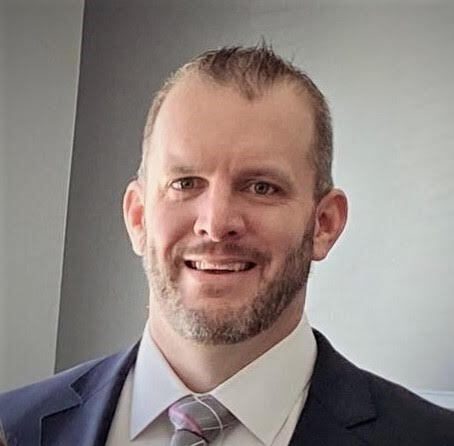 Bill Heaney is the CCO of DB Schenker USA, a 150 year old leading global freight forwarder and 3PL provider. Bill Heaney is responsible for all commercial strategy and activities in the United States, which is made up of over 7,000 employees located throughout 39 forwarding locations and 55 logistics centers.