Grade A+ warehouse
Having a state of the art infrastructure, these warehouses span more than 50k sq ft, have greater floor load capacity, high dock to area ratio, suitable for G+5 racking, equipped with security parameters and remain high in demand from ecommerce players and multi client 3PLs.
This 50000 sqft warehouse for rent in NH 16 – Periyapalayam cluster in Chennai is available. NH-16 Periyapalayam cluster is a leading cluster in the north-west side of Chennai. It is regarded as serving the consumption-led demand in the city, a suitable warehousing region of FMCG and e-commerce companies. The cluster constitutes of essential consumption centres such as Madhavaram, RedHills and Sholavaram.
View More
USP:
-- The warehouse comes under NH-16 Periyapalayam cluster that caters primarily to the FMCG sector. Companies such as Hindustan Unilever and P&G have been an integral part of the cluster.
-- The warehouse is well-connected to NH-16 highway, a convenient road-transportation route for distribution.
-- Since the warehouse comes under Chennai warehousing market, two major ports, that is, Chennai and Ennore port are in the vicinity.
* Pricing noted here are indicative and are subject to change
REACHING HERE WILL TAKE
from Puzhal Central Jail Chennai
WAREHOUSE INFO
Warehouse ID
50000 sqft warehouse for rent for lease at cholavaram, Chennai
Warehouse Code
W-00000094
Warehouse location
Sholavaram 2, GNT Rd, Cholavaram, Tamil Nadu 600067, India
Warehouse type
Leasable space
Total storage space
50000 sq ft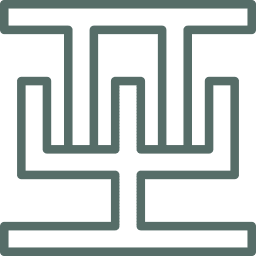 FACILITIES
Alarmed
Organic
Bonded
CCTV
Alcohol Certified
Sprinkler System
Proper drainage system
Smoke detectors
ACCREDIATIONS AND NOC
SPECIAL EQUIPEMENT/MACHINERY
ISO 14001
NOC from Fire and Emergency Services
NOC from the State Pollution Control Board
NOC from the local authority for a warehouse facility
MCX approved warehouse?
WAREHOUSE INFRASTRUCTURE
Warehouse has pucca boundry walls
YES
Floor Types available
Concrete Polishing Flooring
Car parking space
30 cars can be parked
Lorry parking space
Not revealed
Max height at the center of warehouse
36 ft
Max height of warehouse walls
20 ft
Number of Dock High Doors
Not revealed
The number of a loading dock?
4
Edge certified building?
Not available
OTHER SPECIFICATIONS
Racking available?
Not available
Office for administrative work
YES
All-weather motorable road?
YES
FM2 compliant designed
Not revealed
Rodent/insect proof warehouse
Not revealed
Legal liability insurance
YES
Carrier's legal warehousing insurance
YES
Guarded entry and exit points
YES
Gate pass for goods getting out of warehouse?
YES
Solar panels for power generation
Not available