Grade B warehouse
Covering a vast differentiation, these warehouses are used for a variety of purpose but are limited in size and facilities. Consider them as an RCC godown or an industrial shed build for material distribution. They are high in supply and are best suited for local distribution or intermediate material storage.
The warehouse is a 5,000 square feet storage facility situated in Sriperumbudur. Sriperumbudur-Oragadam cluster is the leading logistics belt in the city that caters to the warehousing requirements of the dominant auto and auto ancillary industry. The region is also home to various chemical, manufacturing, FMCG and construction sectors due to its closeness to NH-48 highway. The warehouse has excellent access to NH-48 road and is linked to multiple consumption pockets like Arakkonam, Thiruvallur and Kanchipuram. Customary NOCs are obtained by the warehouse authorities, and the facility has adequate space for loading and unloading activities. The warehouse is an industrial | shed-type structure with concrete floors capable of serving numerous industries.
View More
USP:
-- The warehouse comes under Sriperumbudur-Oragadam cluster, which is the leading logistics hub in the city catering to the warehousing requirements of the dominant auto and auto ancillary sector.
-- The warehouse has quick access to NH-48 highway and is close to consumption spots like Mannur and Thiruvallur.
-- There is sufficient space for docking of goods, and the facility is an industrial | shed-type structure with concrete floors.
* Pricing noted here are indicative and are subject to change
REACHING HERE WILL TAKE
from Mannur via Arakkonam Hwy/Thandalam - Perambakkam -Thakkolam Rd
from Sriperumbudur Toll Plaza
from Mappedu via Singaperumalkoil - Sriperumbudur - Tiruvallur - Redhills Rd
from Railway station, Maduravoyal, Chennai
WAREHOUSE INFO
Warehouse ID
5000 sft warehouse facility in Sriperumbudur
Warehouse Code
W-00000247
Warehouse location
Bypass road Sriperumbudur
Warehouse type
Leasable space
Total storage space
5000 sq ft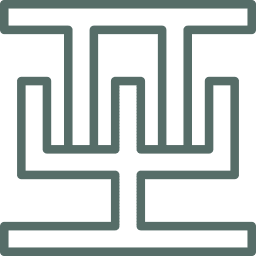 FACILITIES
Alarmed
Organic
Bonded
CCTV
Alcohol Certified
Sprinkler System
Proper drainage system
Smoke detectors
ACCREDIATIONS AND NOC
SPECIAL EQUIPEMENT/MACHINERY
ISO 14001
NOC from Fire and Emergency Services
NOC from the State Pollution Control Board
NOC from the local authority for a warehouse facility
MCX approved warehouse?
WAREHOUSE INFRASTRUCTURE
Warehouse has pucca boundry walls
Not revealed
Power load (in KWA)
Not revealed
Generator backup
Not available
Floor Types available
Simple Concrete Flooring
Car parking space
1 cars can be parked
Lorry parking space
0 lorries can be parked in parallel
Max height at the center of warehouse
40 ft
Max height of warehouse walls
35 ft
Number of Dock High Doors
1
The number of a loading dock?
1
Edge certified building?
Not available
OTHER SPECIFICATIONS
Racking available?
Not available
Office for administrative work
Not available
All-weather motorable road?
YES
FM2 compliant designed
Not revealed
Rodent/insect proof warehouse
YES
Legal liability insurance
Not revealed
Carrier's legal warehousing insurance
Not revealed
Off dock/off quay?
Not available
Guarded entry and exit points
Not revealed
Gate pass for goods getting out of warehouse?
Not revealed
Solar panels for power generation
Not available