Grade A+ warehouse
Having a state of the art infrastructure, these warehouses span more than 50k sq ft, have greater floor load capacity, high dock to area ratio, suitable for G+5 racking, equipped with security parameters and remain high in demand from ecommerce players and multi client 3PLs.
The warehouse is a one lakh square feet storage property situated near Aslali in Ahmedabad. The state-of-the-art facility is suitable for clients looking for a warehouse for rent in Aslali Ahmedabad due to its sustainable ways of providing warehousing. Emphasizing on the need to minimize operational costs for businesses, the warehouse uses natural lighting and available resources for logistics activities. The facility is located at an excellent location that grants access to NH-8 highway. Amongst the structural features, the warehouse has a ceiling height of 40 feet and a plinth level of 4 feet. Ten dedicated loading and unloading areas are provided within the facility with 15 rolling shutters to facilitate easy docking and quick movement of goods. The warehouse is enclosed with 5 feet high cement walls and is in alignment with a thoroughly planned layout adjoining 12 | 24 | 36 metre wide roads. Equipped with a large underwater tank with on-site borewell and submersible pumps, the facility ensures appropriate water supply. The facility has a 40 kW electricity supply and proper water-percolating wells with trimix flooring that serves the purpose of rainwater harvesting. As a part of being 'sustainable' and eco-friendly 6 percent of the plot area is reserved for trees and plantation. Additionally, the warehouse is RERA approved and BU-certified property with G+4 floor strength and has large polycarbonate skylight roof sheet to provide adequate sunlight during daytime.
View More
USP:
-- The warehouse is a state-of-the-art facility with 1 lakh square feet storage space, close to NH-8 highway near Aslali.
-- The facility has ten dedicated docking areas with 15 rolling shutters to ensure obstruction-free loading and unloading. Also, ample parking space is available for clients for parking of transport.
-- The warehouse is a well-planned structure enclosed within 5 feet high compound walls. The facility is BU-certified, and RERA approved with G+4 floor strength.
* Pricing noted here are indicative and are subject to change
REACHING HERE WILL TAKE
from Sardar Vallabhbhai Patel International Airport
from Ahmedabad Junction, Kalupur Railway Station
from Sarkhej-Okaf via NH47
WAREHOUSE INFO
Warehouse ID
98840 sqft warehousing warehouse for rent in Ahmedabad
Warehouse Code
W-00000204
Warehouse location
Raghuvir IV Estate, Aslali, Ahmedabad, Gujarat 382427, India
Warehouse type
Leasable space
Total storage space
98840 sq ft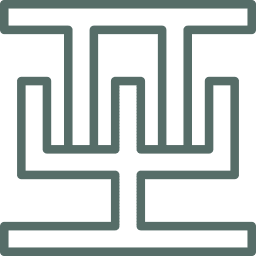 FACILITIES
Alarmed
Organic
Bonded
CCTV
Alcohol Certified
Sprinkler System
Proper drainage system
Smoke detectors
ACCREDIATIONS AND NOC
SPECIAL EQUIPEMENT/MACHINERY
ISO 14001
NOC from Fire and Emergency Services
NOC from the State Pollution Control Board
NOC from the local authority for a warehouse facility
MCX approved warehouse?
WAREHOUSE INFRASTRUCTURE
Warehouse has pucca boundry walls
YES
Generator backup
Not available
Floor Types available
Trimix Flooring
Car parking space
20 cars can be parked
Number of ramp gates
Not revealed
Lorry parking space
10 lorries can be parked in parallel
Max height at the center of warehouse
40 ft
Max height of warehouse walls
26 ft
Number of Dock High Doors
15
The number of a loading dock?
15
Edge certified building?
Not available
OTHER SPECIFICATIONS
Racking available?
Not available
Office for administrative work
YES
All-weather motorable road?
YES
FM2 compliant designed
Not revealed
Rodent/insect proof warehouse
YES
Legal liability insurance
Not revealed
Carrier's legal warehousing insurance
Not revealed
Off dock/off quay?
Not available
Guarded entry and exit points
Not revealed
Gate pass for goods getting out of warehouse?
Not revealed
Solar panels for power generation
Not available