The pandemic is rapidly changing our behaviour toward online means, and these shifts are likely to stick post-pandemic. While many companies are challenged to survive within the transitory state, the crisis also presents an opportunity. 
The COVID-19 situation is unlike anything the world has ever seen. Country, institution, and business leaders are facing tough choices with bizarre levels of uncertainty. 
While short-term orientation is key, it is becoming increasingly clear that the crisis will permanently remodel the future societal and economic order, as has been the case with other historical crisis. Societal trends related to how we work, how we learn, how we shop, and how we use technology are changing rapidly. While these trends were already evolving before the crisis, we see an acceleration that will lead to a new normal coming out of the crisis. While a temporary reaction is needed to survive, a prolonged view will make winners. 
Companies that invest courageously and timely in hinging their businesses toward behavioural changes can capture market shares and emerge post-pandemic market leaders. The time has come to launch that digital marketplace, the click-and-collect universe, or obtain the critical digital talent you have been considering to ensure that your business is fit to fight post-pandemic.
Optimizing your online store for the new normal
E-commerce entails much more than simply establishing a brand and selling items online. Identifying the appropriate target audience, product niche and interacting with your customers is essential. It enables you to save unnecessary costs and provide products that are most appropriate for your customer base.
The early actions necessary to develop and launch your store provide the groundwork for future growth. Due to the lack of face-to-face interaction with the buyer, you must compete with other online retailers on pricing, product selection, and special offers to remain relevant. As customer behaviour changes due to the shift to digitization, several elements must be considered before considering success.
What is the significance of this?
What does the rise in e-commerce signify for businesses during the worldwide pandemic? It entails an expanded client base, which results in a shortage of certain commodities and an excess of others. This entails distributors and resellers actively seeking chances to serve this expanded consumer base.
What steps should e-commerce merchants take to cope with this ongoing wave of change?
The time has come to act. Ambitious enterprises that accept the new reality and act quickly will acquire market share and emerge as market leaders following the crisis. Action requires the strength to reinvent your business strategy and invest in unpredictable times.
Explore digital business model: Go back to the muse of your business model to ensure that it's still valid within the context of digital sales channels, profit models, and the services that you simply offer. The time is now to create the digital era, introduce the subscription model, or create the click-and-collect universe you have considered.
Overinvest in digital marketing channels:
Redirect your marketing spend toward the digital channels and media vs out-of-the-home platforms.

Revisit both your paid and organic marketing (SEO) strategy. If you do not have the scale to invest competitively, find a suitable digital marketplace.

Above all, strike appropriate marketing messages during and after the pandemic situation.
Strengthen your technological platforms: Review your e-commerce platform, expand necessary capacity limits to organize for an increasing client flow. Take the chance to invest in advanced analytics to confirm personal, timely, and automated client interactions and proposals across devices.
Upgrade your supply chain and fulfilment: Creating your supply chain customer-centric for several businesses can mean catering for a more robust product convenience, quick last-mile delivery, and simple returns. Raising the question of versatile warehousing (perhaps utilizing your physical stores), logistics partnerships, and auto-replenishment models to manage profit.
Strengthen the customer experience: Understand the path for acquiring your online customers and provide them with simple and human-centred UX design to create delightful shopping experiences across devices leveraging the latest technological innovation. If you have physical stores, ensure they are experience-led and digitally connected with your e-commerce channel.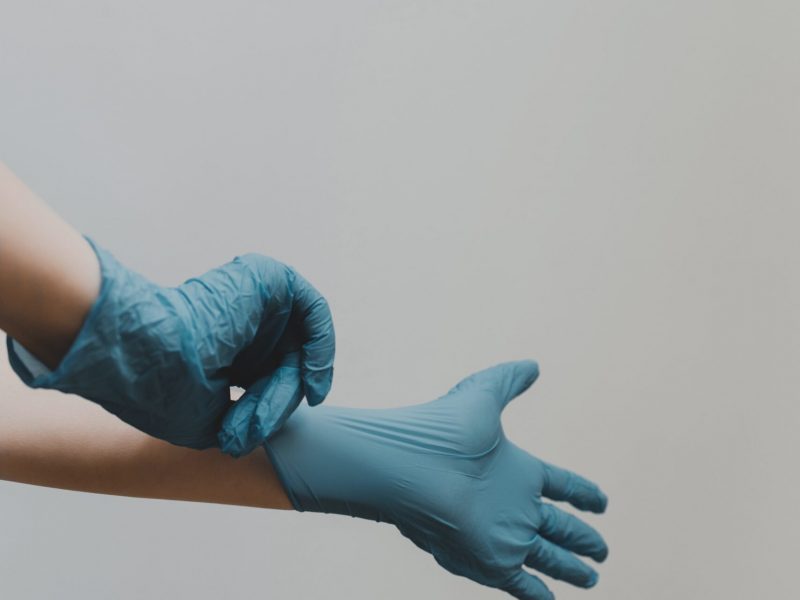 The New Normal Post Pandemic
When we look ahead, it's difficult not to imagine that certain things will have to alter. Nature has a way of rearranging things every now and then to remind us who is truly in charge. One thing is sure: unprecedented uncertainty will reign, and countries will no longer be able to rely on one another for global supply chains entirely. To prepare for a post-pandemic world, countries must remain open to trade while avoiding becoming reliant on one another. To accomplish this, governments must develop self-sufficiency. They need to invest in their economies, enterprises, human capital development, job creation, innovation, and entrepreneurship
The rise of the contact-free economy
The COVID-19 epidemic can be a game-changer in three sectors: Digital commerce, Telemedicine, and Automation. E-commerce was already eroding the sales of brick and mortar retailers dramatically and clearly. The coronavirus accelerated an already well-established shift in shopping habits.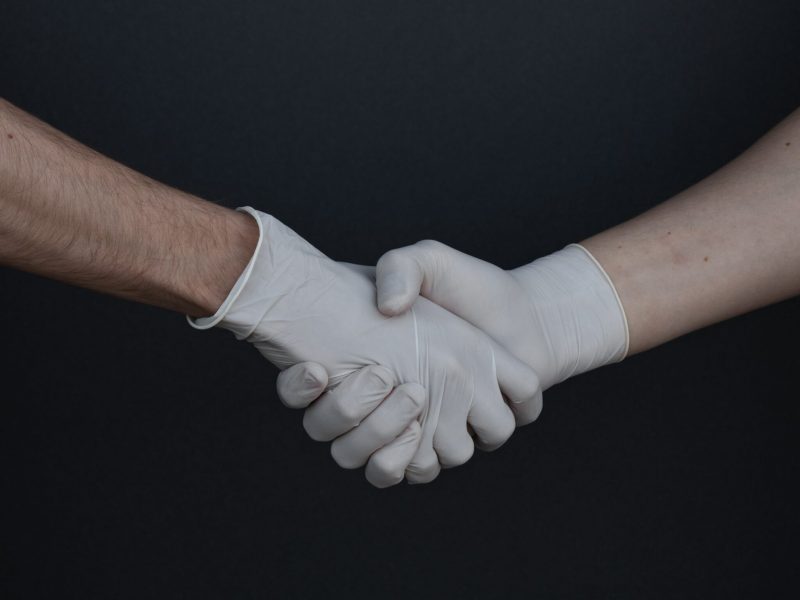 In China, for example, early signals indicate that new customers and markets, particularly those aged 36 and older and residents of smaller, less prosperous cities, have begun to purchase online in more significant numbers. In Europe, 13% of consumers indicated that they intended to shop online for the first time in early April. In Italy alone, e-commerce transactions have increased by 81% since February's end. Telemedicine and virtual health care statistics are equally impressive.
Teladoc Health, the largest stand-alone telemedicine service in the United States, claimed a 50% increase in service during the week ending March 2020 and is expanding its network by thousands of doctors. The Federal Communications Commission will invest $200 million to enhance connectivity between patients and virtual health care providers. The US Department of Health and Human Services enhanced reimbursement for Telemedicine and made virtual care available across state lines. KRY International of Sweden, one of Europe's largest telehealth providers, reported a more than 200 per cent increase in registrations.
How it is going to affect the employment sector
Automation was already increasing before COVID-19. By 2030, the McKinsey Global Institute estimates that 60% of all jobs will have more than 30% of essential functions automated, affecting 400 million to 800 million employment globally. According to the Brookings Institution, the speed of Automation grew during each of the last three recessions in the previous 30 years. In effect, it is increasingly plausible to envision a world of business in which human contact is minimized—from the manufacturing floor to the individual consumer. But not entirely: people's return to normalcy will require them to visit businesses. The roadside kiosks that characterize most developing worlds are not likely to be replaced with cashless hypermarkets. Patients with complicated demands will desire in-person visits with their doctors, and many jobs are not automatable. However, the patterns are undeniable—and almost certainly irreversible.
Finding the silver linings
If necessity is the mother of invention, as it frequently is, the coronavirus crisis may have some beneficial consequences. These are unlikely to compensate for the human and economic costs incurred. However, given the current dearth of optimism, exploring a few hopeful options may be stimulating. One is concerned with the human capacity for communication. In this sense, the abolition of distance remains a genuine and desirable development.
Communities, businesses, governments, and individuals are learning new ways to connect. The implications for business are huge. Many knew how to work remotely, at a high level, and quickly. These methods could help in better management and more flexible workforces. In short, the coronavirus is speeding up and expanding workplace innovation. Business owners driven to do more with less are finding new ways to operate that are simpler, less expensive, and faster.
Given the situation's urgency, biotech, vaccine development, and regulatory frameworks have evolved to speed up drug approval and testing. Improving healthcare services in many countries has been challenging; the crisis has made it much more manageable. As a result, health systems should be more flexible, responsive, and effective. These silver linings pale in comparison to the coronavirus disaster. Our global and local public and private institutions will be tested in cultivating the future normal that will be better than the old. It is vital to renovate for the future, not just fix the past.
While establishing a new e-commerce firm is not simple, the potential of doing so is now more achievable than ever.
With so many businesses turning online to fulfil their demands and requirements this year, the focus on digitization and innovation has shifted to the forefront. It is projected to stay so for years to come.
Once the dust has settled, some customers might return to their previous habits; however, many who have found value and satisfaction with their online experiences will keep on following their consumption. In the long run, this will be an articulation point for digital transformation across ecosystems.