Meaning of E-Commerce Fulfillment
In simple terms, e-commerce fulfillment refers to the process of completing online orders. If someone places an order for your product on your online retail store, you must deliver it within a specific time limit and at the price point specified. E-commerce fulfillment encompasses the complete process of delivering an order to a customer once it is placed online. This component of the supply chain is responsible for receiving and storing goods, processing orders, picking items, packing boxes, shipping the items to the customer's desired destination, and processing returns.
E-commerce fulfillment is critical to the success of any online retail business. A well-planned and professionally managed fulfillment strategy not only saves you time and money but also streamlines your online retail operation by expanding your market reach. An effective fulfillment system is crucial for e-commerce businesses to stay competitive and build customer loyalty.
Need for E-Commerce Fulfillment
Consumers today are accustomed to two-day (or even next-day) shipping options. As a result, there is a significant need for on-time and quick shipping. When your fulfillment process is inconsistent or slow, you may have difficulty getting shipments delivered on time, which can be harmful to your business. You can't satisfy your customers if you don't get their products delivered to them on time. Hence, e-commerce fulfillment is the most vital element of your business.
To provide outstanding customer service and ensure that customers return to your store for repeat business, you must streamline and optimize your order fulfillment chain to keep your company's online and offline elements in sync.
Process of E-Commerce Fulfillment
Fulfillment is the backbone of your e-commerce operations since it encompasses every phase of a product's journey. It consists of the following stages-
1) Receiving
The first and foremost operation included in e-commerce fulfillment is receiving, which refers to accepting and storing incoming inventory at the fulfillment center. Pallets containing your products are delivered to your fulfillment warehouse. These pallets are then entered into stock and placed on shelves, where they will be ready to fill your orders.
Orders can be accepted manually or you can integrate your cart or marketplace with suitable software to have orders fetched directly from your store's inventory. Once you have established your preferences for receiving requests, you should categorize them according to their delivery dates.
2) Inventory Management
The next critical element of e-commerce fulfillment is inventory management, which involves keeping a systematic record of all the products so that you can always remain up to date on products that are out of stock and replenish the stock as and when needed.
It is a continuous process that runs in the background alongside storage. Audits should be performed regularly to guarantee that it is being executed correctly. To better manage your products, it is essential to implement an Inventory Management System (IMS). You can add Stock Keeping Units (SKUs) and tally them with your products to eliminate confusion. Additionally, you should inspect the items to ensure they are in good condition; if any are found to be damaged, discard them and make preparations to obtain replacements.
Inventory management enables you to easily analyze client demand and plan in advance for your online business. Additionally, it assists you in remaining more organized and streamlining your demand and supply appropriately.
3) Order Fulfillment
Every e-commerce business is responsible for order fulfillment, whether they self-fulfill orders or hire a fulfillment company. It includes the following three activities-
Picking: Picking is the first step in the order fulfillment process. It entails searching through your warehouse for the product desired by the customer. An order can include one product from a single location or multiple products from different parts of your warehouse. Simple picking is achievable only in a well-organized warehouse. If your business receives a large number of orders, it is best to hire dedicated staff for warehouse logistics. This measure will help you speed up your fulfillment process. Furthermore batch picking is one of the best order picking procedures in which several orders are combined into smaller batches, often including 10-20 orders. It increases the efficiency in the warehouse exponentially. It is also wise to invest in automation and technology to make the picking process faster and hassle-free.


Packing: Once all the items in an order have been picked, they must be adequately packed. Packaging is an essential aspect of order fulfillment because it is a physical reflection of your brand. Hence, you should concentrate on various types of packaging and choose what works best as per your brand image. If you believe that packaging is not your primary focus, you can invest in sturdy but plain packaging, or you can go for customized packaging if you can afford it. In any event, you must ensure that your package is securely packed, labeled, and meets the standards set by courier companies.


Shipping:

The next and most critical part of the order fulfillment process is the shipping and logistics of the orders. After completing all of the above procedures, a delivery company is selected to transport the package to a courier hub, from where it is further transported to the customer's delivery address. All orders must be handed over to delivery partners on time to avoid delays in the first and last-mile fulfillment processes. Since shipping influences your brand's ultimate impression in your customer's minds, you must provide them with a flawless experience.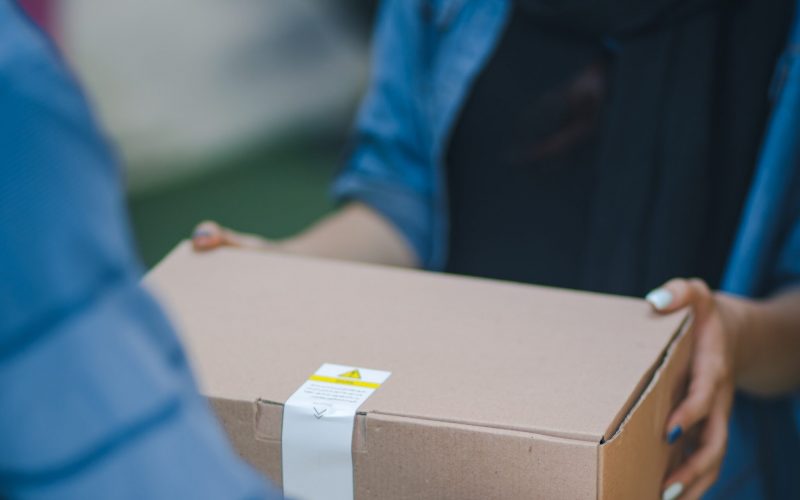 4) Reverse Logistics
The final stage of the e-commerce fulfillment process is reverse logistics, often known as returns management. Return orders are inevitable in this day and age of rising competition. As a result, handling them efficiently is of utmost importance. The faster your 3PL partner processes returns, the faster your consumer receives a refund. Efficient returns also get your stock back on the shelf quickly so it can be sold again. Hence, you should choose a solution that will allow you to easily automate your Non-Delivery Report (NDR) and handle refund orders. This way, you can also drastically reduce returns and save a lot of money on return orders.
Types of E-Commerce Fulfillment
1) Self-Fulfillment Model
In the self-fulfillment approach, you take care of all the fulfillment activities on your own, including storage, inventory management, packaging, shipping, and returns. 
This implies that you can have a small storage facility where you perform all of the e-commerce fulfillment tasks yourself. Self-fulfillment is appropriate for established businesses that seek complete control over their whole operation. Some home-based businesses, particularly those with modest order volumes, begin with in-house fulfillment as a low-cost option. Eventually, when their orders increase, they need to invest in additional storage space and resources to manage their operations. They can also transition to outsourced or hybrid fulfillment models.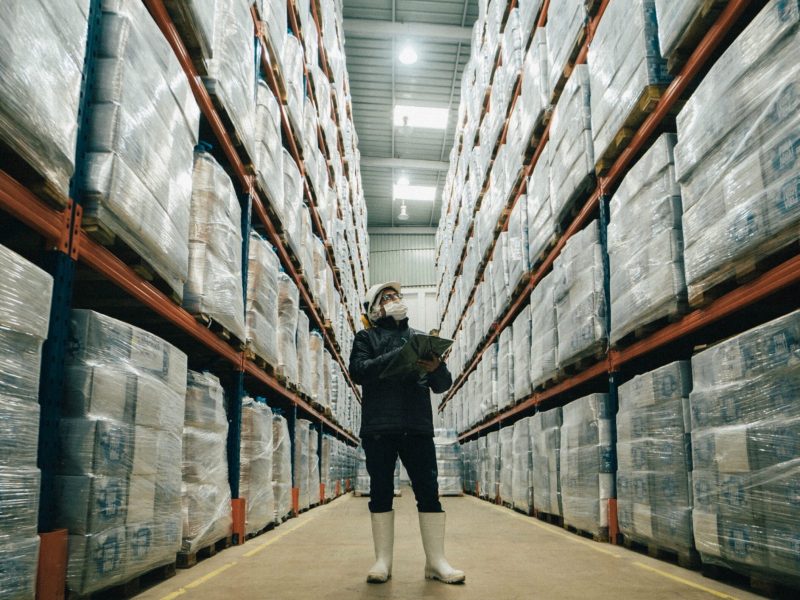 2) 3PL Fulfillment Model
3PL fulfillment is a model in which a third-party logistics (3PL) provider handles all the aspects of fulfillment. 3PL firms operate with a variety of merchants and provide fulfillment centers to promote speedier order processing.
Depending upon the type of business you have, you can approach 3PL companies about partnering with your online store. Every 3PL provides distinct solutions such as B2B order processing, B2C order processing, batch distribution, and other customized services. When you contact these fulfillment firms, they personalize your order based on your specifications.
3PL fulfillment is the most dependable alternative because it enables you to ship a greater number of orders while also allowing you to scale your business based on demand. It is adaptable and requires no additional investment for expansion.
3) Dropshipping
Dropshipping is a kind of business model in which a wholesaler or manufacturer sends the product straight to your customers. It means you don't have to hold your inventory physically. When a customer places an order on your website, it is automatically sent to the supplier, where it is processed and delivered. All orders are handled by the supplier, who ships them directly to your clients. This is a popular option for e-commerce and startup retailers.
4) Hybrid Fulfillment Model
A business that utilizes a combination of the above order fulfillment methods is implementing a hybrid fulfillment approach. For example, a business may process certain orders in-house, such as custom items or items that require assembly prior to shipping, while simultaneously utilizing dropshipping services for non-custom items. Certain businesses opt for dropshipping for items that are purchased infrequently or that they do not wish to store in-house, such as large or costly commodities. This is beneficial for companies that require additional flexibility or are experiencing significant growth.
Benefits of Outsourcing E-Commerce Fulfillment
Beyond the fact that it relieves you of many of the burdens and challenges that come with running your business, partnering with a 3PL provider specializing in online retail fulfillment is an efficient way to save money while simultaneously improving service levels and the overall brand experience for your customers. Some of the benefits of outsourcing e-commerce fulfillment are-
1) Established Fulfillment Infrastructure
When you're fulfilling orders on your own, dealing with storage may be a nightmare. Renting a storage space entails a significant amount of warehousing management and operating obligations. You'll need to recruit people, buy storage and security equipment, and get insurance, among other things. Hence, developing your fulfillment infrastructure necessitates significant monetary investment as well as professional expertise.
If you outsource your e-commerce fulfillment to a 3PL, you will have access to expandable storage space and will only be charged for what you use. Furthermore, fulfillment companies have a vast pool of resources that they can deploy based on your current order volume. It will allow you to manage sales variations successfully without having to worry about resource utilization.
2) Focus on Core Competencies
Outsourcing fulfillment to a 3PL provider frees up your time and resources to focus on your core competencies like branding, product design, customer service, and other business functions. Your fulfillment partner will handle your inventory, packing, and shipping requirements.
When you outsource fulfillment to a third party, you free up your resources that would otherwise be dedicated to non-core business processes like inventory management and order shipping. It enables you to construct an in-house team focused on high-priority business objectives rather than diverting resources to fulfillment operations.
3) Reduced Shipping Costs
Due to low order numbers, you are unlikely to gain savings and negotiated shipping rates if you ship orders yourself. Order fulfillment companies have warehouses all over the country, allowing you to divide your inventory and benefit from the best possible shipping discounts.
Fulfillment companies make use of tools that allow them to compare different shipping prices from courier service providers in order to make the most cost-effective choice.
In addition, partnering with a 3PL provider enables you to distribute your inventory across several fulfillment centers. This allows you to retain goods closer to customers, lowering shipping costs and order transit time.
4) Access to Superior Technology
When you work with a tech-enabled 3PL, you gain access to a plethora of tools, periodic inventory reports, and crucial metrics that can assist you in making strategic decisions.
A 3PL will give you access to a dashboard that will offer you key insights such as-
Real-time inventory and orders view (for effective planning)

Inventory forecasts (to schedule replenishment)

Zone-based sales data (to plan inventory distribution)

Sales performance reports (to identify elements of product development)
In today's interconnected and sophisticated world, customers are almighty. They are constantly on the lookout for the best experience that they can get their hands on. As a result, e-commerce fulfillment has emerged as a vital component of any online business. Storage, inventory management, order fulfillment, and returns management are all covered under this umbrella term. Implementing e-commerce fulfillment effectively is necessary to offer a great delivery experience for your customers and get a competitive advantage in the dynamically developing global market.