What is Third-Party Logistics?
Third-Party Logistics, often known as 3PL, is a service that allows organisations to outsource or utilise third-party businesses to carry out operations in their supply chain from start to finish. Business supply chains benefit from the services of Third-Party Logistics companies, which provide comprehensive and one-stop solutions for distribution, warehousing, transportation, and order fulfilment. They can detect and fix the loopholes in your supply chain, which saves you money and optimises your supply chain. Using their expertise, best practices and technology, you can integrate logistics management into your business processes to solve the most challenging problems in logistics management and make your supply chain more agile and responsive, which is a requirement in today's uncertain market climate.
What does a 3PL Provider do?
Third-party denotes that your order fulfilment is being outsourced. You are not the owner or operator of the warehouse. Instead, you rent shelf space in a large warehouse that stores products from several businesses. Warehouse personnel collect your products and deposit them into inventory. They then select items from shelves to fulfil orders and securely bundle them for shipping. Additionally, 3PL providers collaborate with a variety of carriers to fulfil orders to your customers.
Third-Party warehouses are designed to maximise efficiency and speed in order to handle increased volume as your business expands. A 3PL provider can devise strategies to lower your delivery times and shipping costs. As a result, when you choose a 3PL provider to handle your eCommerce fulfilment, you benefit from their experience and expertise.
3PL Providers perform the following key functions to manage your logistics.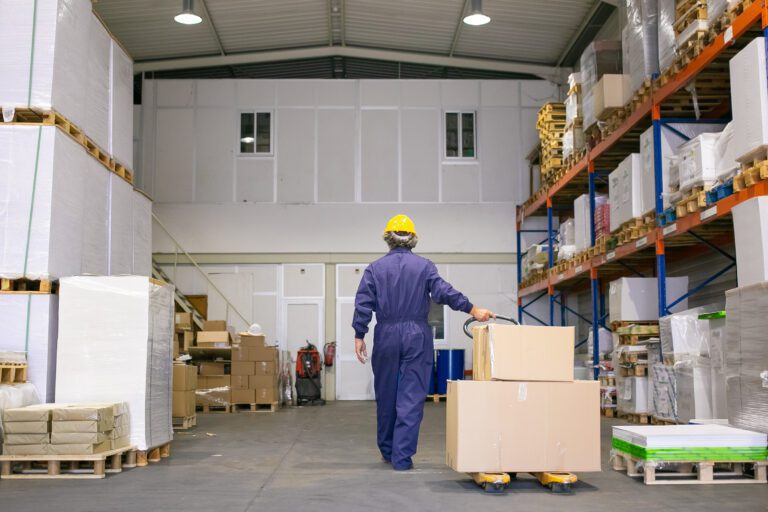 The term receiving inventory in a 3PL warehouse refers to the process of accepting incoming goods and storing them in a secure location. The 3PL will arrange for the shipment of your products and inventory to their warehouse. They will keep your goods for you and take care of all of the technicalities of managing and organising them on your behalf. Each 3PL has its own set of methods and capacities for receiving and storing inventory, which is unique to them.
As soon as your 3PL warehouse receives your inventory, the warehouse workforce places your goods in the appropriate fulfilment locations. Each stock-keeping unit or SKU has a dedicated storage place, which can be on a shelf, in a container, or on a pallet, depending on the product.
3PL providers support a company's warehousing procedures and are experts in storing items safely and securely. Several Third-Party Logistics companies offer a variety of storage options that can be tailored to meet specific needs.
Different 3PL companies have various storage capacities. The 3PL partner you choose should have more than enough storage space to accommodate your current inventory, and as your product range and order volume expand, your 3PL storage space must be able to scale along with you.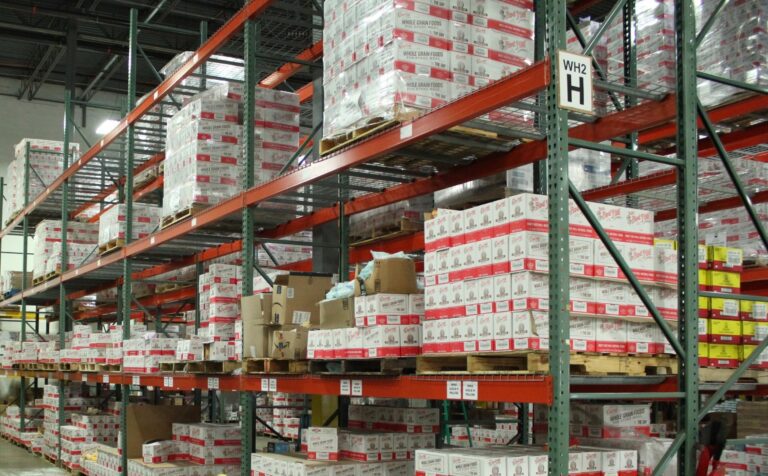 Numerous 3PL firms also provide a range of distribution and wholesale services, such as outbound order fulfilment, custom labelling, picking and packing, and manufacturing. 
When you receive an order, your Third-Party Logistics partner will collect or pick the items for the order and arrange them for each customer.Some 3PL providers need you to upload orders into their system manually. Sometimes, this entails creating spreadsheets containing order details, customer shipping information, and other relevant data. However, this can be a time-consuming and inefficient method of managing orders.
Other Third-Party Logistics providers utilise sophisticated technology that integrates seamlessly with your ecommerce platform or marketplace. These 3PL fulfilment software integrations consolidate orders, shipments, inventory tracking and stock levels, and other information in a single place, streamlining the fulfilment process and allowing for more automatic shipping to customers.
When an order is sent to your 3PL company, it is allocated to a warehouse picking crew for processing. The picker is provided with a picking list that includes the items, quantities, and storage locations at the facility. They are then responsible for collecting the ordered products from their appropriate storage sites.
When all of the products in an order have been picked, it is time to pack them safely and securely for shipment. The choice of packaging materials depends upon the capabilities of your 3PL provider, your brand preferences, and the items to be shipped.
Due to their extensive experience in shipping, the 3PL will select the most appropriate packaging materials to preserve your products while also achieving the lowest practical dimensional weight. Additionally, they will optimise your packages so that you do not have to split shipments.
To determine shipping charges, dimensional weight is a shipping pricing technique that takes into account the dimensions of the product. Using the proper packing materials can help you keep your logistics expenses low while keeping your products safe.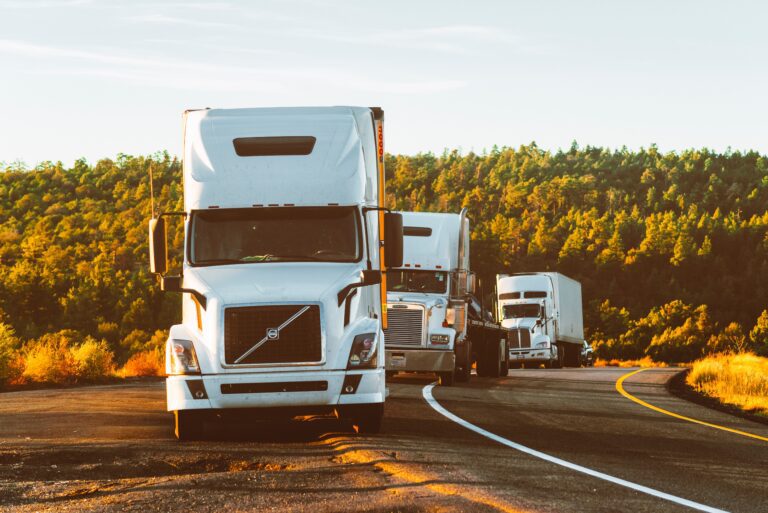 The next step is to ship your order. It is the responsibility of your Third-Party Logistics provider to handle the shipment of your orders to your customers. Through its partnerships with a range of carriers, your 3PL partner ensures that your orders are properly labelled and delivered to your customer in the manner of their choice.
Some 3PL companies have preferred carrier partners, while others compare shipping prices from many different carriers. The latter enables 3PLs to provide you with the most competitive pricing feasible for the delivery speed that you choose.
The carrier and delivery speed used for each order are determined by the 3PL's partnerships, policies, and the shipping options offered picked by the end customer, among other factors.
Once an order has been shipped, 3PL providers use integrated technology to immediately deliver tracking information to your online stores, saving you time.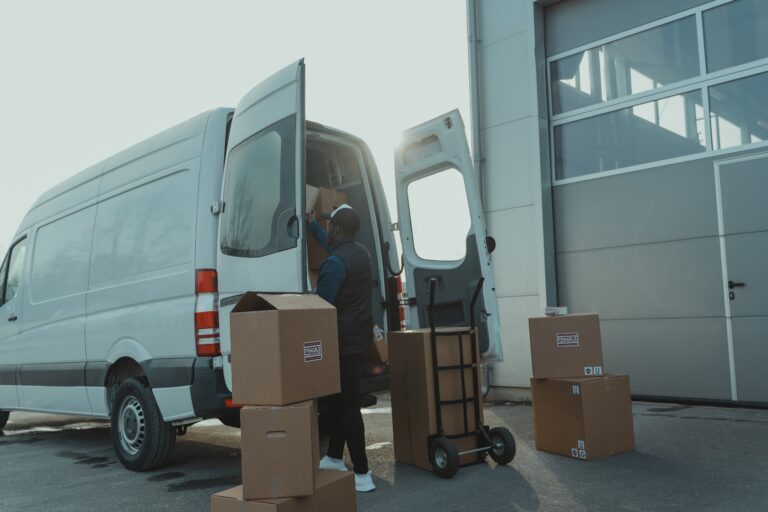 Many Third-Party Logistics companies also provide return processing services or reverse logistics. The 3PL will process the return and replenish or dispose of the item, depending on their policies and your choices, if a customer returns an order by shipping it back to them.
You have the option of having your 3PL partner issue return shipping labels for your customers. This ensures convenience for both you and your customers; you will not be required to handle returns in-house, and your customers will be able to instantly track the status of their return order through the website.
Consolidation is one of the numerous functions performed by a Third-Party Logistics provider. Typically, ecommerce vendors ship multiple small items to the same exact place. If all the little goods are integrated into a single shipment, shipping costs are significantly reduced. A service provider that ships various small packages as a single larger package is known as a consolidation service provider.  It is also known as a cargo or freight consolidation.
Third-Party Logistics providers are experts in supply chain management. They assist businesses in streamlining the shipping process to save costs and improve logistical efficiency while increasing productivity. 3PLs perform the functions of warehousing, distribution, transportation, returns management and consolidation with expertise. Excellent 3PL partners have the potential to propel your company to incredible heights in the long run.