For your e-commerce business, outsourcing e-commerce logistics to a Third-Party Logistics (3PL) partner has a myriad of benefits. Not only do 3PL providers offer several services, including procurement, inventory management, fulfilment, warehousing, packing and most importantly, shipping, but they can also complete these tasks quicker, cheaper and much more efficiently than you could on your own.
However, to reap the benefits to the fullest extent, selecting the right 3PL partner for your e-commerce business is imperative. Here is a simple process that you can follow while choosing your perfect 3PL partner.
The first step in finding the best 3PL partner is analysing the needs of your business. It forms the basis of your search by setting parameters to judge the attributes of your options. It involves considering questions like-
How many orders are you fulfilling in a day?

What kind of products do you ship?

What type of technology do you require?

Do you have enough people on staff handling fulfilment?

Do you have enough warehousing space?

How quickly are you fulfilling orders, and is your speed meeting customer demand?

How accurate is your inventory management?

Have you received customer complaints about orders? What were the complaints about?
The answers to all these questions help you get a general idea about your requirements and expectations from your 3PL partner.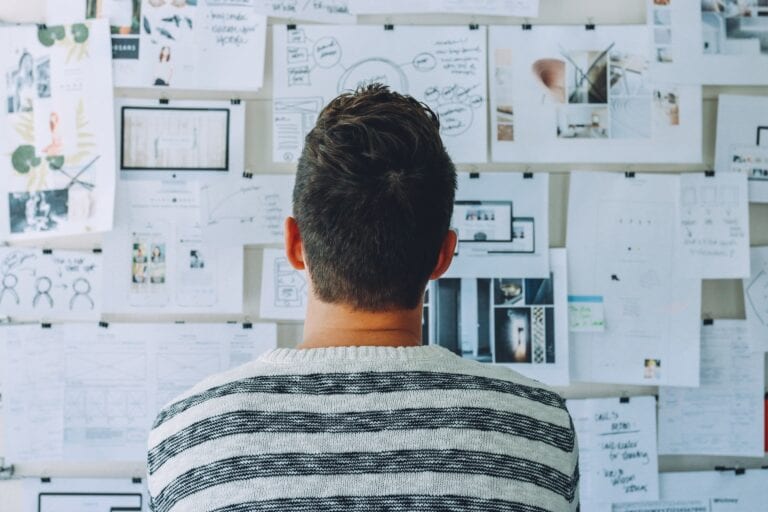 After analysing the needs of your e-commerce business, you can start finding and evaluating the various 3PL provider options available to you. It would be best to look for a company with the right resources, compatible culture and values, and the ability to integrate with your systems.
Once you have a number of options, you have to choose the 3PL partner best suited for your business. For that, you can evaluate them on the basis of the following parameters-
1) Technological capabilities
An excellent 3PL provider has several technological tools available, such as Warehouse Management System (WMS), Inventory Management System (IMS), Transport Management System (TMS) and other cloud-based systems to improve supply chain visibility and keep track of all operations. This helps logistics providers acquire real-time data and mitigate errors in supply chains, hence increasing efficiency. You should make sure that the capabilities of the 3PL's systems are able to integrate with your automation and growth requirements.
2) Scalability
Your 3PL partner will play a pivotal role in the expansion of your business to new markets and ensuring greater reach to customers. It should be able to handle your current requirements, as well as the future requirements of your business as it continues to grow. Ideally, you should select a 3PL that can immediately accommodate extra inventory and has reliable networks to respond to market-driven demands.
3) Financial Stability
Your ideal 3PL provider should have the financial stability to deal with significant disruptions and be in a solid position to employ the best practices and take advantage of innovations that will protect and flourish your business. Along with being financially healthy in terms of cash flow and profits, it should have strong relationships with banks and stable internal leadership.
4) Customer Service
You should review the quality of services a 3PL provider offers through its existing clients or through ratings and reviews on online platforms. Your 3PL provider should be able to customise solutions and optimise operations according to the needs of your business and execute them efficiently. It should be able to handle the daily operations of your business and tackle any challenge posed to them by uncertainties in the market and respond to it accordingly.
5) Cost of Services
It is necessary to compare the costs and services of all potential 3PL providers before selecting one. You should pick an affordable 3PL provider without compromising on the quality of services which might be detrimental to your business in the long run. A reliable 3PL partner offers transparency both in costs and the services it provides.
6) Omnichannel Expertise
Omnichannel retail is now conventional. It implies integration between distribution, promotion and communication channels on the back end. You should select a provider that follows industry-leading practices and trends and has the latest technologies, implements new and innovative ways of delivering products, and knows the nuances of omnichannel commerce and how to offer a flawless customer experience.
7) Safety
The safety of your products is a crucial aspect. Mishandling of products and damage during shipping leads to losses and customer dissatisfaction. Hence, you must ensure that your 3PL provider has standard safety procedures and checks in place, whether for driver-partners, warehouses, vehicles or fulfilment hubs. Moreover, it should also have adequate internal planning for disaster preparedness, technology outages, labour shortages or stoppages, weather-related transportation disruptions and other possible risks.
8) Geographical Network
The right 3PL partner for your e-commerce business should have a strong and strategically placed delivery network to ensure seamless delivery of your products to your customers. The central delivery regions of your potential 3PL partner should correspond to your target market to avoid delays and provide a better customer experience.
9) Level of Customisation
Your ideal 3PL provider should offer a reasonable degree of customisation in its logistics solutions. If you have certain specific requirements, like customised packaging, it should be within the capabilities of your 3PL partner to provide for it. It should be able to tailor its processes and services to fit your unique needs perfectly.
10) Stability
When you employ a 3PL provider, you entrust them with your brand, so it is imperative to choose a company with a considerable history of demonstrated success. You should select a 3PL provider that has experience of at least a few years in the market and can provide you with the necessary stability. Such companies would have worked with quite a few clients and can use their market experience and industry knowledge to offer you optimal logistics solutions.
Choosing the right 3PL partner for your e-commerce business requires extensive research and careful evaluation based on certain aspects like technological sophistication, customer service, stability, safety, customisation, omnichannel expertise, etc. However, the benefits of investing in the right 3PL partner are immense. It will help you cater to your customers better and provide the scope for your business to grow and build a strong brand name in the industry.