Warehouse space, if available is too expensive, that is unless space utilization can increase 10 – 30% by simply adding elevation of storage capacity. Before going up, feet on the ground, there is a reason 3PLs (third-party logistics), distribution centers, warehouses, and manufacturing work cells have not considered adding a layer of shelving, racking, and conveyance. The limitation of the reach trucks needed to strategically "go up" have prohibited getting access to the extra level of mezzanine capacity. This constraint has been solved with robotics and industrial technology.
It is not only warehouse space where prices are up. Prices for labor are up. Prices for raw materials are up. Labor is in short supply. It is a constant lament among many logistics managers.
Logistics leaders take on challenges rather than complaining
Laura Ross, a content creator for Thomas for Industry argued the cost of warehousing in the U.S. is skyrocketing. She cited a report released at the end of 2021 by real-estate firm CBRE Group Inc. Results found that the rental rates on expiring multi-year warehouse leases are increasing at a rapid rate. The cost of renting an industrial property has increased an average of 25% compared to the rates paid at the end of five-year contracts.
Space solutions: getting more from existing space using very narrow aisles (VNA) and Reach Trucks
If the warehouse aisles are narrower, more rows of racks and shelves can be placed in the same square footage. Sounds reasonable as long as the lift trucks can navigate the new tighter turning radius. Companies have to weigh the efficacy of a new fleet of lift trucks, preferably AGVs (automated guide vehicles) to avoid the short supply of drivers in the market. There is wide acceptance of AGVs and when weighing the labor and space cost-savings, a rapid ROI is now possible in one year or less (versus two or three years as reported back in 2018).
The second solution, and it sounds obvious, go up one mezzanine level and capture a significant amount (up to 30%) of storage space capacity. Countless pictures of distribution centers show inventory stored on the first and second level racks, even some on level three. Frequently, if a fourth level is available, it is poorly utilized, and a fifth level mezzanine is out of the question.
Unconventional storage and a myth that the facility is not built for typical automation solutions are some of the false notions for brownfield warehouse managers to resist newer technologies. Thanks to VNAs and robotic elevation capacity, this myth has been fully debunked.
Standard racking no longer works and fails the warehouse optimization test
Because there is an ever-increasing demand for warehouse space, standard racking no longer works. Warehouses managers face a significant challenge when stacking and stocking loads while maximizing storage space. (This is especially true in regions where the cost per square meter/foot is high.) The most common form of stacking is standard racking. This type of rack is used when there is a relatively higher number of pallets per SKU and requires complete access to each individual pallet face. This is compared to block stacking, which can be configured in a number of ways, and managed by a WMS (warehouse management system). 
Lower elevations in warehouses impact storage density and while the racking operations can be complex, manually operated fork truck operators must be especially careful when storing and retrieving pallets at greater heights. This takes a toll on operational efficiency. The new breed of reach truck robots can be deployed to handle the task of storing and retrieving pallets from the racks with high precision and efficiency.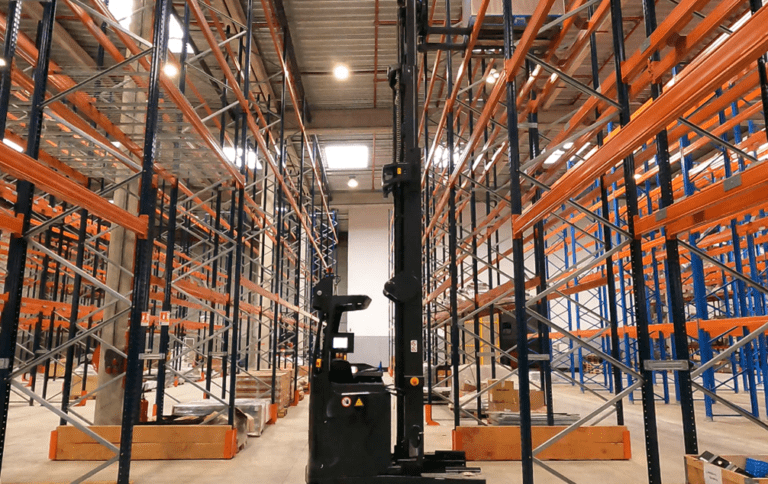 With access to higher racking levels (up to 55 feet), pallets of finished goods can be stored prior to shipping. Robots using the latest 3D technology means pick and drop reliability is available even at the highest elevations. Starting at level three, mobile robots actually provide faster cycle times and higher throughput than manual forklifts
High reach solutions are particularly well-suited for existing (brownfield) facilities since they can operate where other vehicles cannot. Best-in-class reach solutions operate in aisles as narrow as 9'6" at elevations up to 36'. Similarly, industry leaders with VNA solutions operate with precision at elevations up 55', at throughputs comparable to much more expensive AS/RS solutions.
Supply chain and operations managers continuously challenged
The unavoidable rising labor costs and market dynamics are directly proportionate to the loss of expertise in the warehouse. The bulk of time spent by valuable operators are sadly used performing nonvalue added tasks like pallet movements.
Thanks to these new robotic solutions, neither automation nor elevation are scary. Most importantly, these robotics solutions provide the same level of speed and reliability at every elevation as they do at ground level. This translates directly into increased volumes at the same operating costs.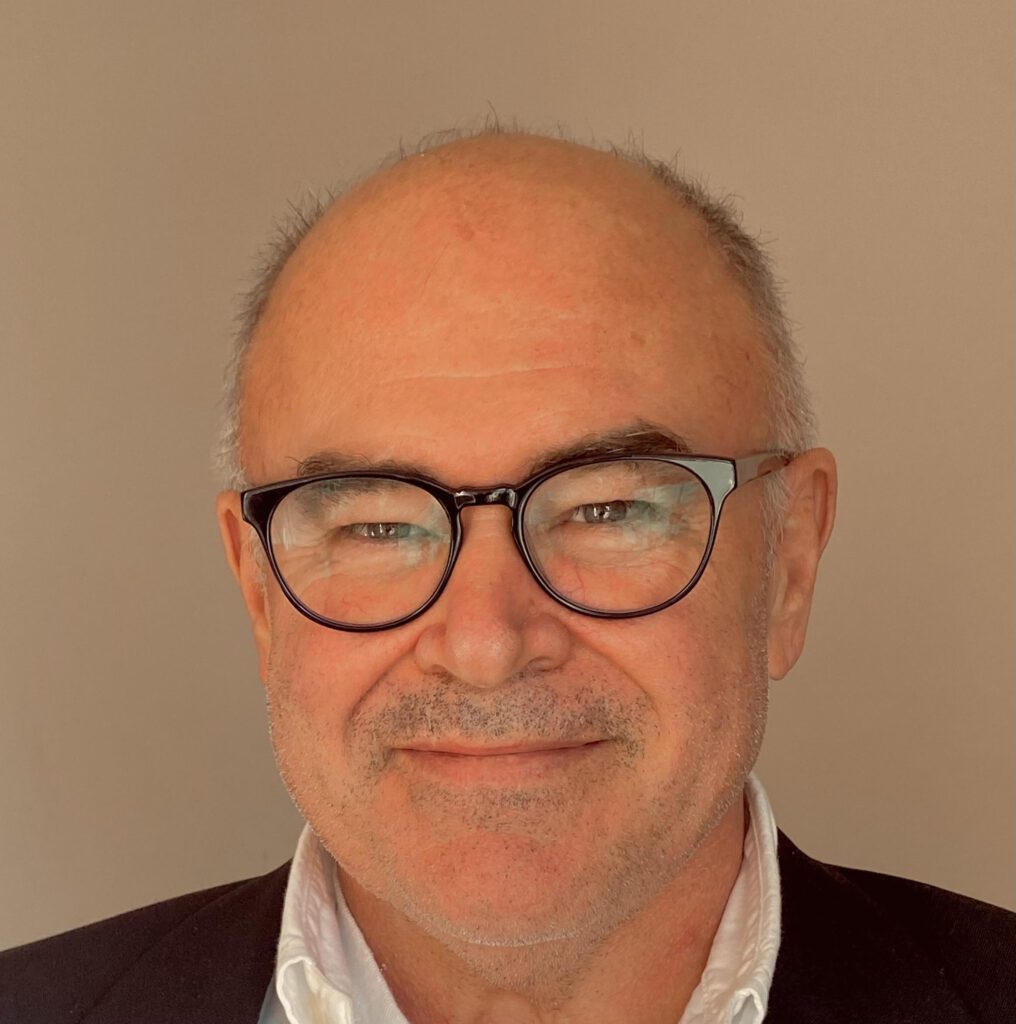 Mark Stevenson is the Chief Sales Officer at BALYO and a globally recognized thought leader in transformative mobile automation. He has more than 25 years of international experience in direct and indirect sales management. He has held critical executive leadership roles in the USA and in Europe. At BALYO, Stevenson serves on the COMEX and is responsible for the group's Global Sales, Marketing, Solutions Engineering, and Service teams.