FTL stands for "full truckload" and it's also known as TL (truckload). It is a frequent freight solution for shippers that have enough freight to load a 48- or 53-foot trailer more than halfway and up to the maximum capacity. When it comes to FTL freight shipment, a full vehicle is dedicated for the use of a single shipper. This means that just one shipper's cargo is transported on the truck for the entire voyage.
For FTL shipments, the carrier dispatches a truck to the pick-up point at a predetermined time window, where it is loaded and sealed with the shipper's freight. The goods are then transported directly from the origin to the drop-off destination, with no stops in between. This results in shorter transit times and less freight handling.
When a shipper has enough freight to fill a trailer, FTL freight shipment is the most cost-effective option. FTL trucks might be dry vans, reefer trucks, or flatbed trucks.
1. Minor Damage – Full truckload is less risky than LTL because there are fewer touchpoints along the road. The danger of damage is usually determined by how long a truck takes to arrive at its destination. The shipment does not need to consolidate or dissipate with others during FTL. There is no need for freight carriers to move products to offload other ones.
2. Faster delivery times – The freight stays on the same truck the entire way when shipping by the whole truckload. It removes all of the different processes needed in shipping LTL. FTL expedites the shipping process by eliminating the need to consolidate freight with those of other shippers.
3. Offers various shipments – FTL is an excellent transportation option for huge, fragile, high-risk, non-stackable, or hazardous cargo. Multiple high-risk shiploads are usually not allowed to be transported on the same truck. Large, delicate, or non-stackable products will have a lot of difficulties with LTL. The small additional cost of FTL shipping is far less than the cost of damage in an LTL shipment.
Challenges Faced By FTL Shipping
Small and mid-sized businesses, without a doubt, get the short end of the stick when it comes to total truckload shipping. Whatever means of transportation you use, capacity is limited, trucking costs are higher, and the system is complicated. Every carrier has different rates, and each destination has varied traffic volumes, which further affect pricing. Managing such operations requires a dedicated person or team. For a variety of reasons, many businesses still choose complete truckload shipment to LTL shipping.
1. The Capacity Crunch – Capacity is unquestionably tighter than ever, which is one of the significant issues of FTL While LTL shipping modes are more frequently subject to capacity constraints, FTL is not immune to the problem. When more giant corporations book hundreds of drivers, limiting the available options on the market, it can be challenging for small and mid-sized businesses to find any truck capacity. Staying on top of your planning is the most excellent approach to combat this. While capacity is already limited, it continues to dwindle over time as trucks fill up, your odds of obtaining space for your cargo decrease dramatically. Just ensure that you are ahead of the game when it comes to planning.
2. Volatility In Rates – FTL shipments depend on the market. Unfortunately, this dependency is one of the issues with total truckload shipping. Low-volume bookings and contracts will typically have higher rates than high-volume bookings and arrangements. Because most small and mid-sized firms do not book vast amounts of freight, all shipments are likely to be booked on spot rates (opposed to large-volume contract rates).
On the other hand, spot rates frequently fall below contract rates, allowing spot-rate shippers to profit from pricing volatility. Just remember that if you do not book substantial complete truckload volumes with your freight forwarder, you'll be vulnerable to market volatility.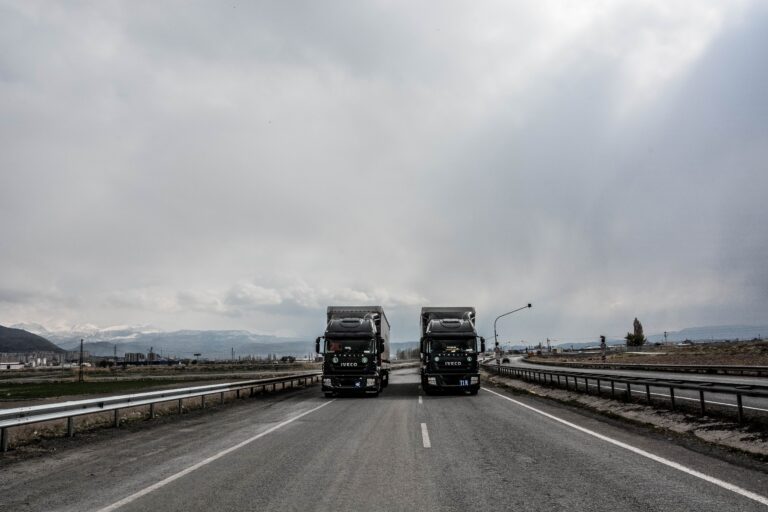 3. Charges for loading and unloading – Many carriers may start charging you if your loading and unloading time exceeds their permissible limit. In most cases, loading takes two hours, and unloading takes two hours, for a total of four hours. Any time spent more than these limits is subject to exorbitant fees. Although larger organizations may readily tolerate these additional expenditures, small and mid-sized businesses may be forced to cut their transportation spending. Loading an entire trailer takes time, which is one of the obstacles to complete truckload shipment. Ensuring your freight is adequately packaged, wrapped, palletized, and stacked is the most important recommendation for avoiding excessive loading time. The time it takes to load the cargo will be substantially reduced if everything is in order at the dock door before the trucker arrives.
4. Maintain an organized and adaptable mindset – Most complete truckload shipping concerns revolve around issues of capacity, cost, and timing. Small and mid-sized firms may, for the most part, be proactive in their transportation management to avoid hazards. On the other hand, the industry is highly volatile – sometimes for the better, sometimes for the worst. Due to cancelled bookings, capacity may become available. Due to inclement weather, a pickup schedule may be pushed back. It's impossible to foresee how the industry will behave, but complete truckload shipping will offer you a leg up. Entire truckload transportation techniques allow the shipper more control, power, and visibility, making it an ideal model for well-organized workers.
3 Best Practices for Full Truckload (FTL) Freight Management
In today's tight market, navigating complete truckload freight management may be challenging. Shippers want to keep their customers happy, bring improvements in their performance, and stay within their budget. This is why businesses are looking for new ways to obtain truckload freight capacity and find high-performing carriers. Several recommended practices can improve your truckload freight performance if you want to optimize your FTL freight management.
1. Broad Carrier base – The key to having more excellent freight capacity opportunities is to have a large pool of dependable, high-service level truckload carriers. When you have a range of carriers to select from, you're more likely to discover capacity for your freight-specific needs. Maintain a network of couriers to ensure that they are available for you, or engage with logistics services that can connect you to thousands of regional and national pages.
2. Increase lead time – The performance of your truckload freight is greatly dependent on lead times. In order to begin with, a longer lead time boosts the chances of you obtaining the best transportation option in terms of equipment, service and cost. Besides that, having more room to reserve the truck means that you will be able to predict the dates of delivery with more accuracy. It is better and feasible to arrange shipments with a lead time of 5-6 days or more. However, the longer the period between placing an order and closing a contract, the more likely your package will arrive on schedule, be delivered successfully, and include all essential services.
3. Use a TMS – Without appropriately developed software, managing and optimizing freight transportation is nearly impossible. Having a solid transportation management system allows you a lot of flexibility in terms of tracking and analyzing past and current shipments and forecasting and planning future ones. A TMS can handle all of your truckload freight management needs. You can use this application to select local carriers, plan shipments, record data, track and evaluate freight performance, and identify gaps and opportunities for improving any process you can think of.
When is FTL Shipping the Right Fit for you?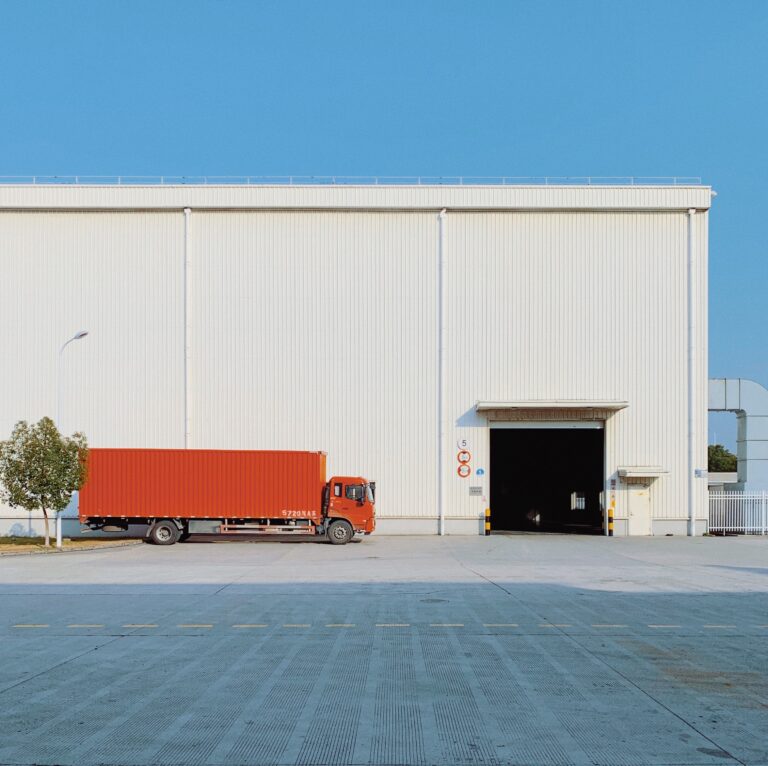 Full truckloads are the ideal option for time-sensitive shipments, and they are frequently the default option in a hurry. Your shipment will only travel through FTL shipping from point A to point B through the most efficient route. Your package may travel to Points C, D, and E to pick up additional goods before arriving at Point B using LTL shipping.
FTL shipping is a better fit as compared to LTL shipment if security is a concern.  In between source and destination, only persons who are directly involved with your shipment will be able to touch it. When it comes to LTL freight, your cargo may be loaded and unloaded many times, as well as relocated between trucks. Fewer stops with fewer people equal fewer hands on your package, which reduces the risk of damaged or missing items.
With fewer stops and dangers, there is less potential for FTL shipments to experience delays. Your on-time pickup (OTP) and on-time delivery (OTD) performance will automatically increase by removing some risk of unexpected delays.
Finally, the larger the package (size or weight), the less expensive FTL carriers become. If all other factors are equal, an FTL shipment will be less costly than the same shipment split into smaller LTL shipments. In other words, if you have enough freight to fill a full or almost full truckload, shipping FTL is likely more cost-effective.
In conclusion, FTL freight shipping is a great option for shippers to save money on transportation when transporting huge amounts of freight. It has short transit periods, minimum freight handling, and pre-determined pick-up and delivery timings. All of this, combined with the fact that it is cost-effective when delivering big quantities of goods, aids shippers in improving transportation efficiency and lowering costs.