You can have the best product in the world, but if you can't deliver it to your customers safely and in time, it won't be worth much. This is why selecting the right e-commerce fulfilment partner for your business is such an important decision.
When it comes to selecting an order fulfilment partner, it can sometimes feel like navigating a minefield. There is a plethora of possibilities to pick from, each offering a unique set of services, specialisations, and abilities.
So, what exactly should you look for in a fulfilment provider while making your choice? In order to achieve success, you must first choose the appropriate partner that can provide the optimal solution for your operational needs both today and in the future.
If you make the correct pick, your fulfilment partner can make a significant contribution to the success of your brand. However, if you make the wrong choice, it could end up hurting your customer experience and prevent you from generating future revenue from repeat purchases.
It is critical to conduct a thorough research and ensure that you select not just any fulfilment partner but the best one for your needs. Listed below are 9 questions to keep in mind when choosing the most appropriate e-commerce fulfilment partner for your business-
1. Are they compatible with all your needs?
There are numerous e-commerce fulfilment providers available – and many would claim to meet all of your requirements and ensure that your product is delivered precisely and on schedule. However, make sure you do your research and hire a partner that is knowledgeable about your particular industry. They may even have a number of clients who are in the same market as you. It is also critical that their capabilities fit the requirements of all of your sales channels, including multichannel, e-commerce, retail, etc. Some order fulfilment companies specialise in a single sector of order fulfilment, such as services suited to start-ups and small enterprises. Make sure that the fulfilment services and technologies your partner provides are compatible with the needs of your business. It is critical to collaborate with someone who will grow alongside you. They must be familiar with your company, your brand, and your business model.
2. Are they reasonably priced?
Partnering with an e-commerce fulfilment partner helps you save money on labour, overhead, packing supplies, and more in the long term. You should ensure that the fulfilment centre you chose offers the best possible rates.
Because of the quantity they ship, fulfilment providers can negotiate better rates with carriers than any individual merchant, so make sure they pass some of these savings on to you. These cost savings frequently enable online sellers to compete with major retailers by offering free or discounted shipping.
Choosing a fulfilment partner that enables your business to take advantage of free or low-cost shipping gives you a significant advantage.
3. Do they offer transparency and visibility?
With so many companies selling comparable products, buyers may find it challenging to determine which ones are truly worth purchasing. As a result, when people discover a brand they have faith in, they are more inclined to continue with it in the long run. But how can you actually establish this trust? The answer is transparency.

Your fulfilment mechanism plays a huge role in achieving this level of transparency. Customers desire to track shipments in real-time. Additionally, most of them are less likely to shop with a retailer again if an order is not delivered on time. Therefore, it is critical that you select a fulfilment partner who provides complete visibility into their fulfilment process, is dependable and can be held accountable.
4. Do they provide speedy delivery?
Same-day delivery has become the new norm, implying that modern consumers expect faster shipping speeds than ever before.
So, what steps can you take to ensure that you are in line with these evolving expectations? By partnering with a fulfilment firm that can deliver on its promises—literally. In the absence of such measures, you risk losing money from the majority of consumers who tend to abandon an online purchase due to extended delivery times. Top fulfilment firms should have efficient and effective fulfilment methods that allow them to deliver your products to your customers as promptly as possible. This is feasible when they have a large number of warehouses strategically positioned throughout the country and appropriate order fulfilment software.
A good fulfilment partner is just as concerned with the growth and success of your business as you are. Moreover, they are willing and able to adapt and grow along with you as your business expands. It is essential that the services they provide are adaptable and scalable, ranging from their integration technologies to their reporting systems. In the business world, it is common for unanticipated circumstances to arise that affect your company. Make sure that you hire an e-commerce fulfilment provider that is adaptable, scalable, and capable of dealing with any unexpected situations that may emerge during your journey.
6. What is the location of their fulfilment warehouses?
Customers anticipate lightning-fast shipping speeds, and a critical component of this process is the fulfilment warehouse's proximity to the customer. It makes perfect sense—the closer the order fulfilment centre is to the final customer, the less distance your products must travel to reach them, resulting in quicker shipping schedules (and lower shipping costs).
Thus, it is imperative to consider the location of an e-commerce fulfilment company's warehouses while making a selection. For example, a partner with a small number of warehouses is unlikely to be able to deliver at the speed your consumers want, which means that partnering with them could negatively impact your user experience. To ensure uninterrupted operations, it is essential that your fulfilment partner has warehouses positioned near your clients.
7. Do they provide good branding and packaging options?
With millions of e-commerce businesses contending for the attention of consumers, how can your brand stand out? Sending your products in generic, uninteresting brown boxes would certainly not help since it will create an uninviting and impersonal customer experience. On the other hand, selecting an order fulfilment company that offers branding services can assist you in developing a brand and increasing awareness of your business.
Consumers today are more likely to engage with brands that personalise their experience for them. A custom-tailored, enjoyable, and engaging user experience will delight your customers and encourage them to make a repeat purchase from you.
Along with branding, you should select a fulfilment partner that offers a choice of packaging options based on the type of goods you are shipping. Not all boxes are created equal, and you want to ensure that you have a variety of options when it comes to packaging. Having options for the appropriate type of packaging will also help minimise product damage and maintain quality.
8. How sophisticated is their technology?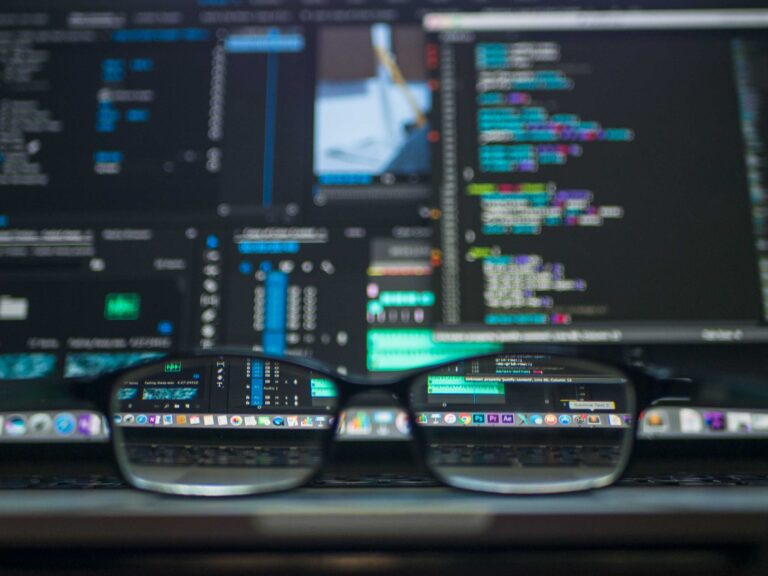 When it comes to selecting the optimal e-commerce fulfilment provider, technology is critical. The two most vital components of this are how your online store will communicate with the fulfilment warehouse and how they assist you with data leveraging.
With adequate technology, you can automatically send product orders from your e-commerce platform to your fulfilment provider for distribution without requiring extra input from you or your team. Additionally, the software automatically updates order statuses and inventory levels both at the warehouse and on your company website. These are straightforward, automated operations designed to simplify your operations and ensure that your website functions in real-time.
This is especially relevant when you are shipping internationally. As your inventory is distributed across various sites worldwide, you should always have complete visibility into the inventory levels at each location.
Along with synchronisation with your online platform, your e-commerce fulfilment service provider should provide customers with a site for tracking the status of their orders. The programme should offer high-level reporting on delivery timelines and prices.
9. Are they experienced and dependable?
If you choose an e-commerce fulfilment provider who is inexperienced or new to the business, you face the danger of providing a poor brand experience to your clients, which can damage your brand's reputation. Therefore, work with a well-established and reputable company that possesses years of proven experience as well as a workforce that is well-trained and competent in all aspects of the business, from their call centre specialists and fulfilment operators to their technical staff. Inquire about customer references and testimonials from people who have worked with them to confirm that they have an excellent work record.
Choosing the best e-commerce fulfilment partner for your online business necessitates considerable study and careful consideration of factors such as compatibility, pricing, transparency, scalability, delivery speed, branding, technology, experience, and so on. The rewards of investing in the appropriate fulfilment partner, on the other hand, are enormous. It will allow you to serve your consumers better while also allowing your company to develop and establish a strong brand identity in the industry.