Carsten Funke has been working for Picavi since 2016. Since 2018, the Chief Sales Officer has also been a shareholder of the Aachen-based company. At the beginning of 2019, the trained businessman also took over the position of CEO at the US subsidiary Picavi U.S. Inc., which will promote the North American business of the provider of the pick-by-vision solution. Carsten Funke, born in 1975, worked in the management of a non-profit organization before joining Picavi.
Next week Picavi, the leader in Smart Glasses technology, will be exhibiting at MODEX 2022 on Booth# C7877 from March 28-31. Before the tradeshow, please have the pleasure of learning more about the company's business intelligence solution called Picavi Cockpit with Analytics.
TRCutler: How is Picavi best able to provide future-ready order picking?
Carsten Funke: Since 80% of the information, we receive comes through our eyes, Pick-by-Vision is the most significant development in intralogistics. It is the perfect symbiosis of modern technology and natural movements. The system uses smart glasses for visual guidance, enabling highly flexible work free of fatigue. It has proven itself in both intralogistics and industry.
TRCutler: How does Cockpit Analytics change the Pick-by-Vision technology to advance business intelligence?
Carsten Funke: Picavi's Cockpit Analytics elevates Pick-by-Vision technology using artificial intelligence, machine learning, and digital twin technology to not only maximize productivity and minimize error rates in warehouse processes, but to translate the Big Data generated by the wearable to Smart Data. The addition of this breakthrough innovation transcends the initial value proposition of smart glasses as a superior picking solution into a valuable data analytics tool for continuous process improvement.
TRCutler: Are you saying that Pick-by-Vision with Cockpit Analytics makes it possible to visually manage the picking process of goods in intralogistics consistently?
Carsten Funke:  Yes. Picavi's Cockpit Analytics allows Pick-by-Vision to reach its full potential. The software integrates mobile device management (MDM) and the comprehensive smart data Analytics function turning unparalleled amounts of data only generated by a smart-glass solution into useful intelligence to further iterate and improve warehouse workflows.
TRCutler: Is the Picavi Cockpit Analytics a new smart application within the ecosystem?
Carsten Funke:  Yes. These data analytics guarantee a lean manufacturing continuous process improvement. These data turn into Smart Data in a just few clicks and unleash the full potential of a logistics warehouse.
TRCutler: Does Picavi's Cockpit provide a constant overview of smart glasses inventory?
Carsten Funke: Yes, mobile device management in Picavi Cockpit allows for economical control and management of smart glasses. It is easy to ensure they are working correctly. With one-scan setup, adding new glasses to the inventory is remarkably simple. Users can start the configuration by scanning a barcode. The glasses are then ready for use after just a few steps.
TRCutler: What are the significant benefits to users of this new business intelligence analytic application?
Carsten Funke: The Picavi Cockpit Analytics turn the picking solution into a business intelligence solution where users benefit from enormous time and cost savings, greater flexibility and transparency, as well as improved process quality.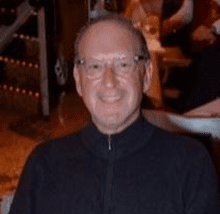 Thomas R. Cutler is the President and CEO of Fort Lauderdale, Florida-based, TR Cutler, Inc., celebrating its 23rd year. Cutler is the founder of the Manufacturing Media Consortium including more than 9000 journalists, editors, and economists writing about trends in manufacturing, industry, material handling, and process improvement. Cutler authors more than 1000 feature articles annually regarding the manufacturing sector. Cutler has established special divisions including Africa Manufacturing, Gen Z Workforce, and Food & Beverage Manufacturing & Logistics. Cutler was named the Global Supply Chain journalist of the year. Over 5200 industry leaders follow Cutler on Twitter daily at @ThomasRCutler. Contact Cutler at [email protected].