Pune is a hotspot for warehousing in the country. With its booming economy fueling many businesses, Pune has become an ideal location to store goods of all sorts while manufacturers ship their products across India or abroad. 
Warehouses in Pune are special warehouses with immaculate conditions where sensitive goods can be stored without any risk to their integrity. Some of these products include pharmaceuticals, electronic and electrical equipment, chemical components, automotive parts, foodstuffs, and much more.
The most exciting part is that Pune's warehouses are still an attractive investment location after the e-commerce boom in the country. According to Knight Frank's latest report, Pune saw 4.9 million square feet worth of warehouse transactions in 2020 with a compound annual growth rate (CAGR) at 35%. However, there are some things you need to keep in mind before you invest in a storage space in Pune. Let's go through them.
1. Financial growth and expansion
In recent years, the city has seen rapid growth in warehousing transactions as it is home to some of the world's top e-commerce and third-party logistics companies. It is the main reason why the city has seen an annual increase of 42% in warehousing transactions and why many online merchants are based out of Chennai. Pune reported the highest growth in the warehousing industry, compared to all other metropolitan cities, making it the premier space for renting a warehouse.
Because of the increased growth in the warehousing sector in Pune, more and more companies are emerging as 3PL providers for businesses and independent business owners. The massive competition has been motivating companies to improve their services and deliver a better customer experience.
While there are many spaces available for rent to start one's in-house operations, the availability of on-demand warehousing and 3PL services are usually preferred because of their convenience, financial feasibility, and ease of expansion. It is important to compare multiple providers and take a detailed look at the scope of their services in such a case. Ensure that your warehouse providers fulfil essential services like –
Inventory management

Ample docking space

Load-bearing concrete flooring

CCTV coverage and security measures

Fire safety measures

Trained professionals for inventory handling

Availability of IoT tools and live tracking features

Flexible payment options based on your need
Most of the international companies and Grade A organizations have their operations in Chakan Industrial Area. It is a rapidly growing town with ample space. The Maharashtra Industrial Development Corporation (MIDC) has been discussing their land in Chakan Talegaon industrial area. But now, they have to invest in the area and improve upon its potential.
Hence, if you're looking for a well-connected area and your work involves many B2B deliveries, Chakan would be ideal for you to set up your operations. With the added investment, the connectivity, energy supply, availability of goods and services in the nearby area are only bound to improve. Moreover, it's a great place to hire trained professionals. Pune has many other regions for your storage needs if you need a static warehouse and do not wish to pay a premium price for a rapidly-growing area.
Talking of infrastructure and connectivity, we will have to depend on Pune for almost every basic necessity, i.e., availability of water supply, electricity grid connection etc. But this certainly does not mean they do not exist in Chakan. For example, e.g., It has an industrial area with all the necessary infrastructure required for running a factory/company and various other amenities like restaurants/hotels. All these advantages make it one of the most preferred locations for setting up plants.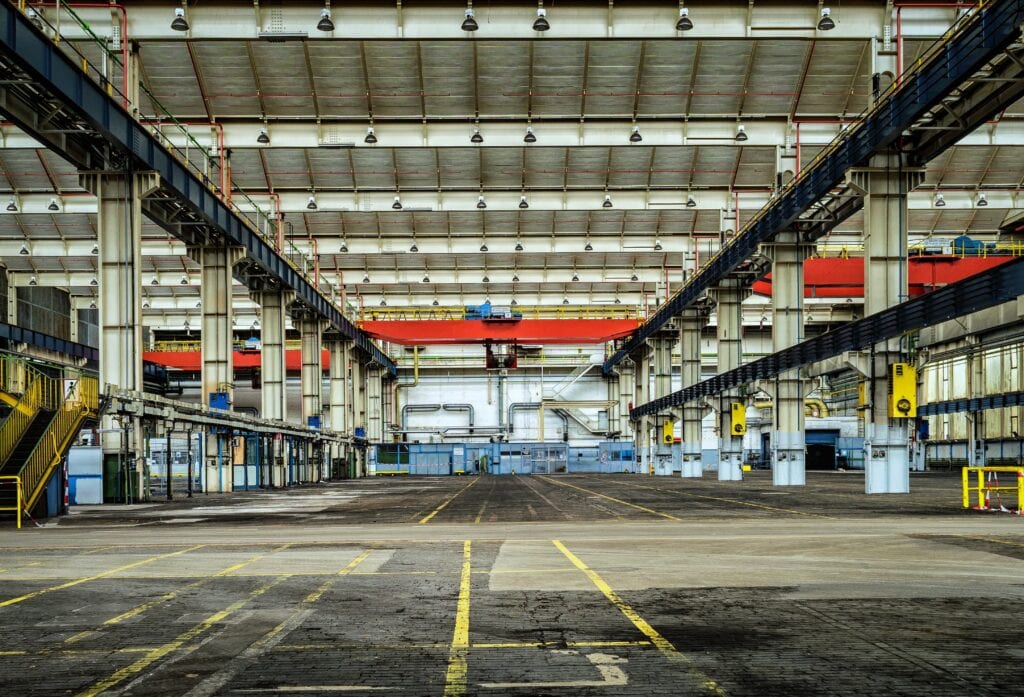 4. Availability of workforce
Access to a reliable team is also a significant concern. But with the government's plans to invest and develop the industrial area, this would mean that availability of the workforce should not be a problem.
Moreover, if you decide to hire people outside for manufacturing purposes, Chakan has good educational institutions nearby. It is one less thing you will need to worry about, especially when training recruits. Furthermore, given the fact that several industrial companies surround it, Chakan offers a substantial competitive advantage when you're looking to attract foreign investors who could consider building their manufacturing space there.
There are essentially two types of workers available for hire in Pune's warehousing industry. While hiring a crew, you must go for trained staff with experience in warehouse management to avoid inventory damage. While the city has an overwhelming working population, it is essential to conduct a preliminary screening process, especially if you plan on managing the crew yourself.
If you're looking for a more hassle-free experience, you can choose to go for a high-rated 3PL provider and outsource your operations to their team. More and more businesses decide to go with such services and eliminate the overhead of keeping several employees on a payroll.
Companies don't have a lot to worry about when it comes to warehousing services in Pune. The increase in the sector's market cap has attracted the critical players of the warehousing industry in the area. They have aggressively invested in acquiring millions of square feet of land in industrial areas to set up their inventory bases. The availability of options will bring the prices down in the long run and increase the quality of services provided.
Are you looking for the right rental warehouse in Pune for your company? Contact Stockarea today for a free warehouse solution report. 
Stockarea is India's leading digital warehousing hub. With customer satisfaction our top priority, we will provide you with end-to-end warehousing services in Pune. Stockarea takes care of all your location, infrastructure, storage capacity, and cost feasibility requirements.