Grade A+ warehouse
Having a state of the art infrastructure, these warehouses span more than 50k sq ft, have greater floor load capacity, high dock to area ratio, suitable for G+5 racking, equipped with security parameters and remain high in demand from ecommerce players and multi client 3PLs.
The warehouse is a 1,81,981 square feet state-of-the-art facility situated in Burdwan, West Bengal. Operational from the past four decades in Burdwan the facility is proficient at meeting client commitments, catering to several sectors like FMCG, white goods, textile, engineering products, agricultural and beyond. The warehouse has smooth access to Asian Highway 1 and essential regions including District Industries Centre and Bardhaman Railway Station. The warehouse is a PEB-type structure with VDF flooring, forty dock doors and industry-standard warehouse height. Clients are bound to enjoy features such as the provision of open and container storage, perpendicular truck parking, adequate MHE utilization, internal roads and fire hydrant systems. The facility is suitable for corporations looking for a warehouse for rent in Burdwan.
View More
USP:
-- The warehouse is a state-of-the-art facility built by the most experienced developers in the State, with the provision of customized warehouses for users.
-- The warehouse has smooth access to AH-1 and has excellent connectivity to essential consumption and production centres in West Bengal like Kolkata, Howrah, Asansol, Sealdah and beyond.
-- The warehouse has VDF flooring with industry-standard height. There are forty dock doors and the availability of parking space for up to a hundred trucks.
* Pricing noted here are indicative and are subject to change
REACHING HERE WILL TAKE
from District Industries Centre, Bardhaman via NH 19
from Bardhaman Railway Station
from Barsul via Badshahi Rd/Grand Trunk Rd
WAREHOUSE INFO
Warehouse ID
181981 sqft warehouse for rent in Burdwan
Warehouse Code
W-00000277
Warehouse location
https://goo.gl/maps/hVFkCBYTPPgFku329
Warehouse type
Leasable space
Total storage space
181981 sq ft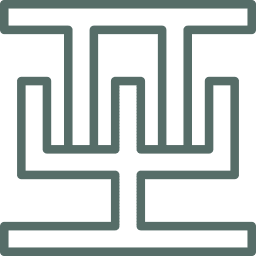 FACILITIES
Alarmed
Organic
Bonded
CCTV
Alcohol Certified
Sprinkler System
Proper drainage system
Smoke detectors
ACCREDIATIONS AND NOC
SPECIAL EQUIPEMENT/MACHINERY
ISO 14001
NOC from Fire and Emergency Services
NOC from the State Pollution Control Board
NOC from the local authority for a warehouse facility
MCX approved warehouse?
WAREHOUSE INFRASTRUCTURE
Warehouse has pucca boundry walls
YES
Floor Types available
VDF Flooring
Car parking space
200 cars can be parked
Lorry parking space
100 lorries can be parked in parallel
Max height at the center of warehouse
50 ft
Max height of warehouse walls
20 ft
Number of Dock High Doors
40
The number of a loading dock?
6
Edge certified building?
Not available
OTHER SPECIFICATIONS
Racking Depth
Not revealed
Total Racking Height
Not revealed
Office for administrative work
YES
All-weather motorable road?
YES
FM2 compliant designed
Not revealed
Rodent/insect proof warehouse
YES
Legal liability insurance
Not revealed
Carrier's legal warehousing insurance
Not revealed
Off dock/off quay?
Not available
Guarded entry and exit points
Not revealed
Gate pass for goods getting out of warehouse?
Not revealed
Solar panels for power generation
Not available